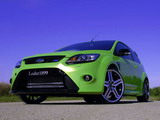 We reckon it's risky game trying to feed more ponies to the front-wheels of the new 300HP Ford Focus RS as there's a strong possibility that you'll end up ruining the car's handling, but then again we could be wrong. Fortunately for those that disagree with us there are plenty of tuners out there that can and will spruce up Ford's Euro hot hatch. Germany's Loder1899 is one of those companies as the tuner presented a new sport package for the second-generation Focus RS.
A sport exhaust system, a new air filter and some other upgrades that are not mentioned up the output of the 2.5-liter turbocharged inline-five by 40 ponies for a total of 345 HP. The company also promises that the new exhaust system will alert your friends, neighbors etc, etc that you've fiddled around with the engine - if you catch our drift.
Furthermore, the Focus RS's body has been lowered 35mm or 1.4 inches while Loder1899 also offers a choice of 20-inch alloy wheels in various designs.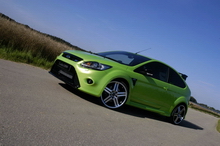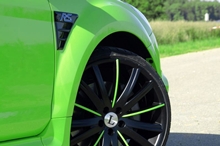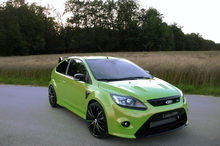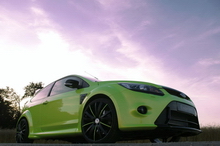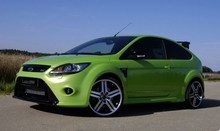 Source: carscoop.blogspot.com