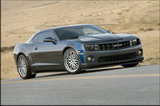 Hennessey will introduce their 2010 HPE700 LS9 Chevrolet Camaro early next month during the SEMA Show. The car uses a 6.2-liter supercharged engine that produces up to 725 horsepower and a huge 741 ft-lb of torque.
The company also plans to release two twin-turbo versions, with one producing between 800 and 850 hp and, and the other kicking out 1,000 hp and up to 900 ft-lb of torque.
Top speed on the 725 hp version was not released, but it does hit 60 mph in just 3.5 seconds, reaching the quarter-mile mark at 11.3 seconds (126 mph). Slam on the brakes at 60 mph, and you will get to a dead stop in 104 feet.
This is because of the six-piston calipers at the front, and four-piston calipers at the back, from Brembo. 15-inch cross-drilled rotors are covered by 20x10 inch light alloy wheels up front, and 14-inch rotors are concealed by 20x11 inch wheels at back.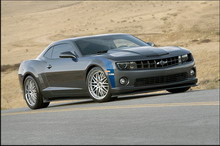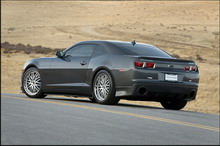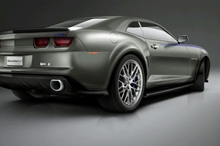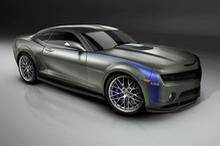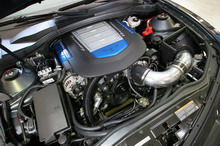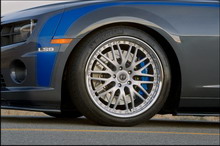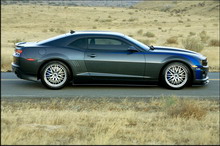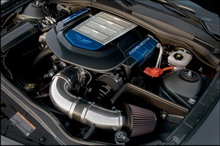 Source: worldcarfans.com