Mercedes E-Class by Prior-Design
31/05/2010 14:38 - admin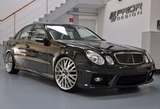 Prior Design's released new cosmetic package for the previous generation of Mercedes Benz E-Class giving the W211 a fashion dress with high-end attachment parts.
It includes a buffer with plastics grille, fog lamps and lateral ventilation openings at the front. A set of side skirts makes for a sportive silhouette. Furthermore, Prior-Design equipped the car's rear with a new diffuser-look bumper, tailgate and roof edge spoilers. With the new attachment parts, the E-Class saloon car is given a truly pleasantly sportive but unobtrusive feel. All parts are made of duraflex, but real-carbon or real-carbon-plated parts can be supplied on the customer's request as well.
The E-Class W211 can be freshened with the company's full slate of offerings for €4,793.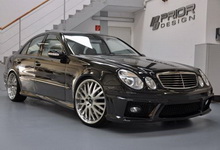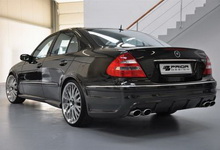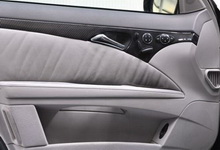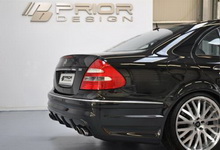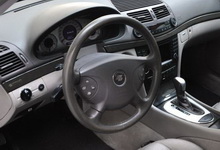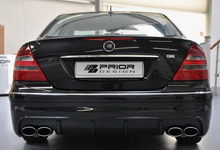 http://www.tuning-links.com/news_819_Mercedes+E-Class+by+Prior-Design.html