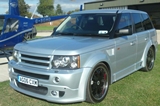 The Range Rover Sport gets a do-over from British tuner Prestige.
The Prestige S kit for the Range Rover Sport converts this premium SUV's styling to a more muscled-out look and includes a variety of optics/aerodynamic cues to do the trick.
The new front bumper comes with air intakes and fog lights while the extended wheel arches give the Range Rover Sport a wider stance. Air intakes are also present on the new rear door paneling.
Door panels also extend downward to create a side skirt effect as well as give the Range Rover Sport the appearance of a lowered ride height, but the tuning here is limited to the bodywork.
The rear bumper is also lowered and made to hold the exhaust pipes and comes with a towing mount cover.
Additonal options to be had include LED headlights, side wing and bonnet vents, radiator grill, and spoilers for the rear.
For the inside are a series of bespoke-themed leather finishes and other detailing.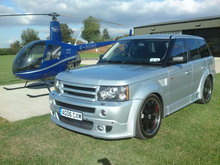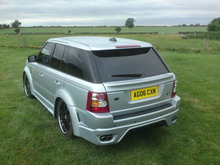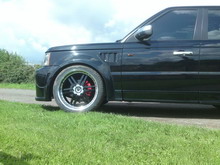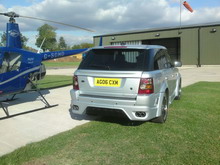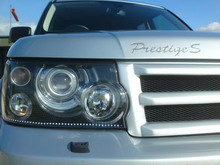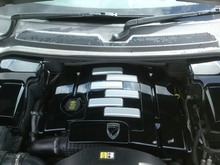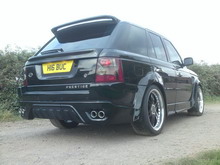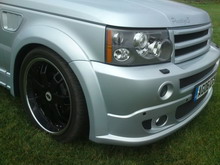 Source: worldcarfans.com