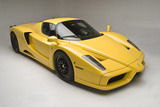 Edo Competition Motorsport, car tuner from Germany, has released its tuning package known as XX for the Ferrari Enzo.
The edo Competition Ferrari Enzo XX is powered by a tuned 6.3 liter V12 engine that produces 800 hp (588 kW) and 780 Nm of maximum torque.
The Enzo XX sprints from 0 to 100 km/h in 3.2 seconds, 0 to 200 km/h in 9.0 seconds and 0 to 300 km/h in 19.0 seconds with the top speed of more than 380 km/h.
The increase in the performance is made possible thanks to the new steel cylinders and pistons, new camshafts, new Titan valve springs, new Titan connecting rods, new oil cooling piston pipes, new exhaust manifolds, sport catalytic stainless, sport catalytic converter, sport air filter, air-ram system, fuel cooling system, new clutch, all bearings new, new oil pump and new gaskets.
The exhaust system comes with sport catalytic converter stainless with two level switch controlled sound system, new tail pipes in carbon. The volume of the exhaust can be adjusted with a push of a button.
The braking system features ceramic sports break system with 396 mm brake disc front and 360 mm brake disc rear, special brake pads in front and rear.
The edo Competition Ferrari Enzo XX stands on new racing wheels measuring at 10×19" wrapped with 265/35 ZR 19 Michelin tires at the front and 13×20" wheels wrapped with 335/30 ZR 20 Michelin tires.
Other features include tire-air-pressure control system shows pressure and temperature per wheel independently adjustable dumping technology, rebound and compression dumping like FIA – GT MC12 and carbon air-intake and weight reducing program that reduces 100 kg.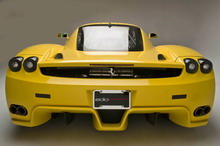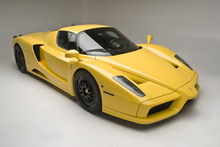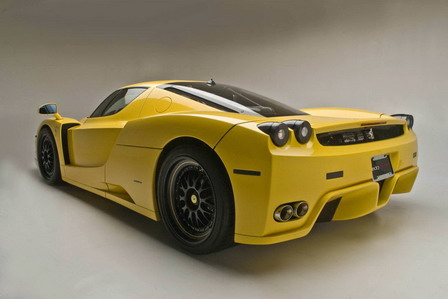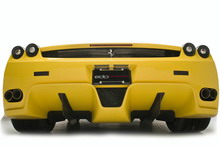 Source: revmods.com