362,5 km-h for MTM RS6 Clubsport
22/12/2010 22:41 - admin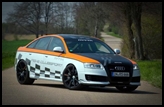 Almost all car manufacturers strive to capture new records and achievements. This helps in the realization of sales necessary to maintain the manufacturer on the market.Nurburgring and Nardo are one of the most famous racing circuits on which set new records.
And Nardo was the circuit that was concured these days.Tuning company MTM improved their record for the highest speeds thanks to MTM RS6 Clubsport. The powerful 730 hp sedan made 362.5 km / h, which is 18.3 km / h more than previous record holder - RS6 R.
The result is very close to that of the fastest sedan Nardi - Brabus Rocket with its 365.7 km / h.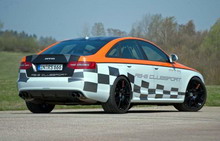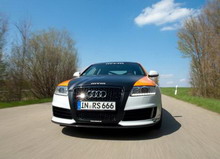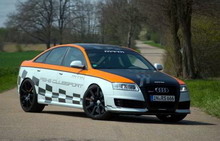 http://www.tuning-links.com/news_863_362%2C5+km-h+for+MTM+RS6+Clubsport.html