BMW X6M by Vorsteiner
11/12/2010 18:11 - admin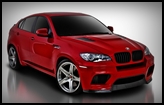 Earlier this year Vorsteiner tuning studio announced for a project based on BMW X6M and now they revealed the full details of the styling package.
It includes installation of an aerodynamic bodykit which consists of a new hood with holes for ventilation, front spoiler, rear carbon diffuser and carbon fibre lip spoiler.
The rest of the extras are 22-inch wheels with tires Michelin PS2 (which appears to be Pirelli ones in the video)
There are no changes under the hood. Engine remains the original - V8 4.4-liter twin-turbo that outputs power of 555hp and acceleration from 0 to 100km / h - 4.5 seconds. Top speed is not changed and remains 250 km / h.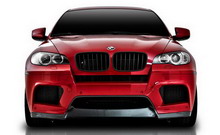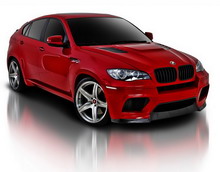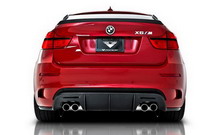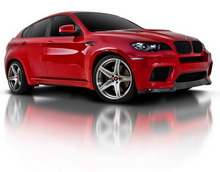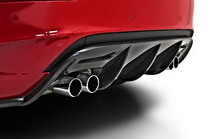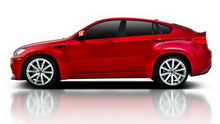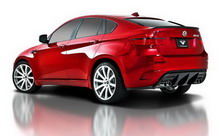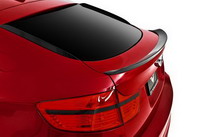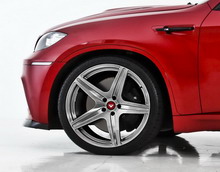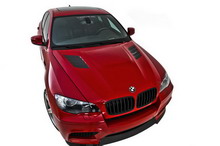 http://www.tuning-links.com/news_862_BMW+X6M+by+Vorsteiner.html