Lamborghini Murcielago by Status Design
07/10/2010 16:50 - admin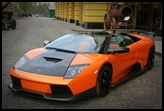 While the automotive world is waiting for the introduction of the Lamborghini Jota tuners from Status Design came up with new modification package for the Murcielago.
Created for the Russian oligarchs the car received many styling upgrades.
The package includes a BF Performance carbon hood and front spoiler, carbon fiber headlights lashes and side mirror caps, carbon inserts on the side-moldings on the door pillar, side sills, and engine cover, and a BF-performance rear spoiler. To finish the new look of the car they installed matte black wheels with the orange strip.
The interior has been fitted with an alligator leather finish in orange, as well as with orange carbon fiber trimming for the steering wheel, the center console, armrest, glove box lid and instrument panel cover.
As for the In Car Entertainment, the Russian tuner has chosen to use a McIntosh head unit with Helix speakers, mounted in the boot subwoofer and an Audison amplifier.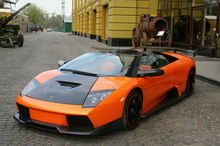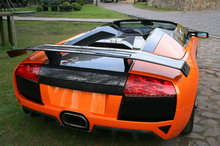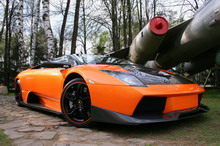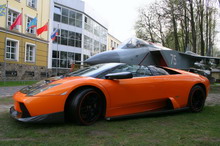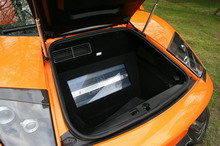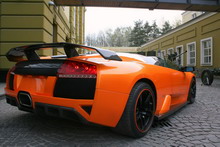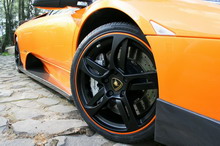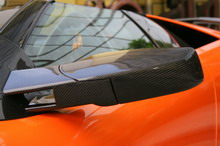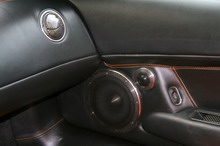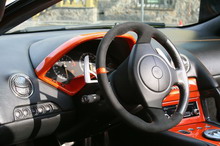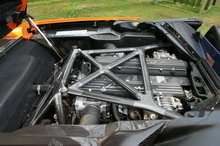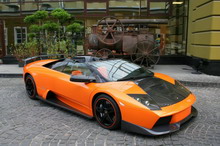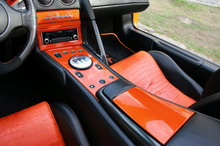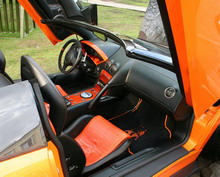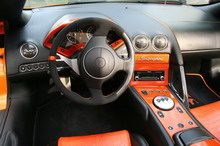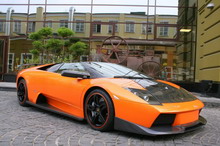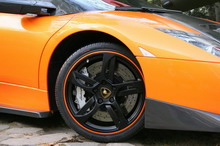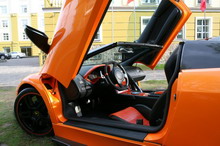 http://www.tuning-links.com/news_851_Lamborghini+Murcielago+by+Status+Design.html