Mercedes SL65 AMG Black Series by MKB
25/09/2010 21:33 - admin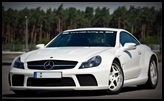 Germany based tuning firm MKB revealed their new performance package for the Mercedes SL65 AMG Black Series.
Dubbed the P 1000, the package includes new air intakes, turbocharger systems, improved cooling systems, high performance camshafts and an ECU upgrade.
Thanks to these modifications, the Mercedes SL 65 6.0-liter V12 engine produces 1000hp and electronically limited to 1 300Nm of torque.
The automatic gearbox is converted to meet the increased engine torque. Additionally MKB offers MKB LSD rear axles with different ratios to reach different end speeds.
The MKB's SL65 is able to accelerate from 0 to 100 km/h in 3.6 seconds, 200 km/h in 8.9 seconds and 300 km/h in 21.5 seconds. There is no information from MKB about top speed, but estimates it will be around 370 km/h.
P 1000 package will cost you nearly $150 000 and can take up to three months to perform.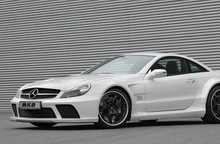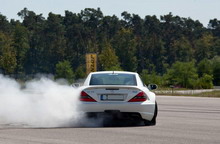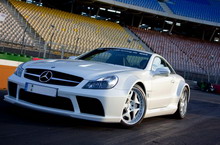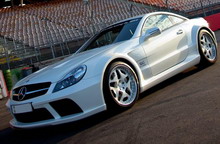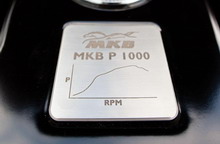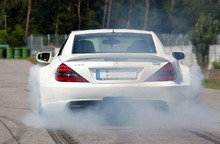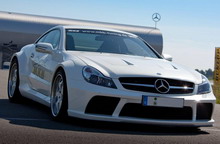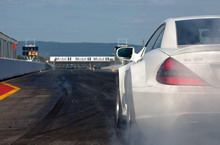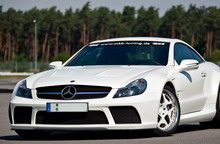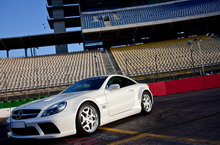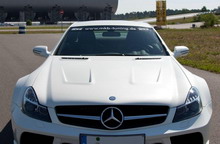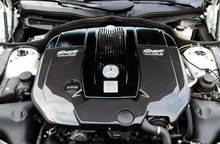 http://www.tuning-links.com/news_847_Mercedes+SL65+AMG+Black+Series+by+MKB.html