Ferrari F430 by Status Design
22/07/2010 16:51 - admin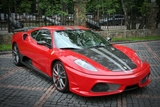 Russian tuning firm Status Design has come up with a tuning package for the Ferrari 430 that offers more style and power. The company says their body kit gives the car a look that is superior to other design changes. You can see for yourself is this true from the gallery bellow.
The kit named SD SU35 upgrades the 430′s V8 up to 525hp through the use of high-flow air filters, a sports exhaust system with a sound regulation feature and an ECU remap. This allows the car to gain top speed of 325 km/h. Optionally there could be set power increase kit – supercharging system from Novitec Rosso that increases the power up to 700hp.
For the exterior SD SU35 kit offers Scuderia front bumper, with an integrated carbon fiber spoiler, and a Scuderia rear bumper from Scuderia with diffuser in carbon, carbon mirrors, spoiler, hood and sideskirts.
The car rides on Scuderia rims that house a new ceramic braking system.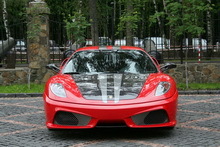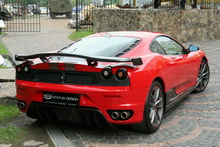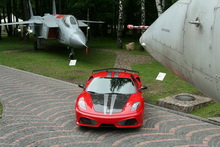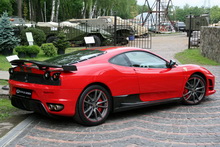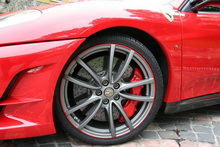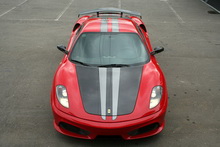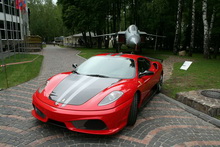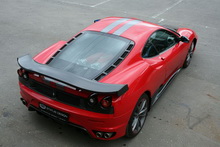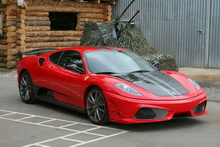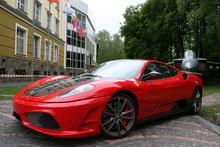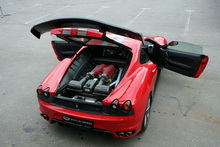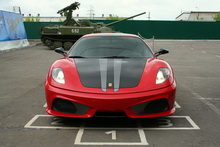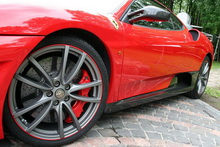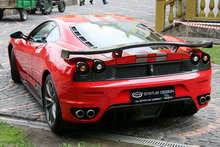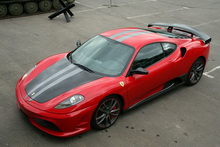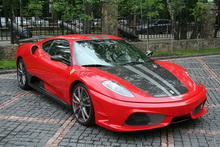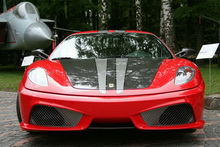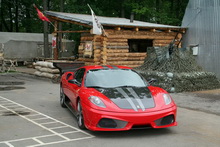 http://www.tuning-links.com/news_835_Ferrari+F430+by+Status+Design.html