VW Golf VI R by Sport-Wheels
21/07/2010 16:01 - admin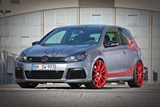 Tuners from Germany based company Sport-Wheels has unveiled a new tuning package for the Volkswagen Golf VI R.
The company installed a revised ECU and a high performance exhaust system. The exhaust is equipped with Downpipe starting from a turbo inclusive 200 cells Kats with final pipes in 83 mm in diameter.These modifications enable the 2.0 litre TSI engine to produce 325hp. That is 59hp more from the stock engine.
Next to the engine upgrades, the package also includes an adjustable KW suspension and a set of 20" OZ Ultraleggera HLT wheels in flat black or silver with special lacquer finish in red and a front surface in-car color.
For more aggressive look the car can be wrapped in foil.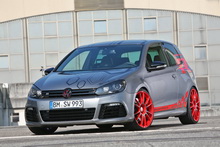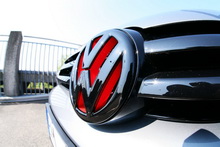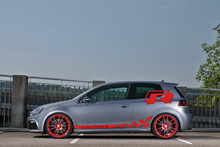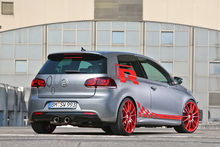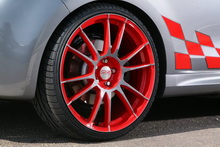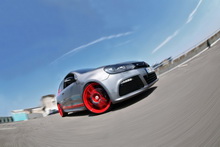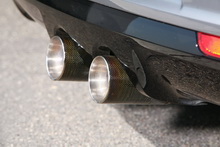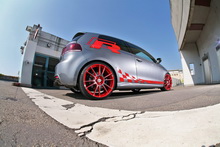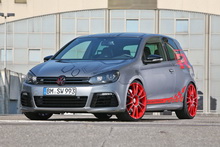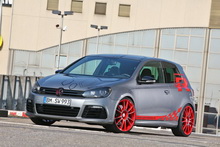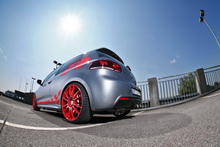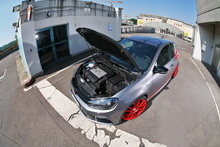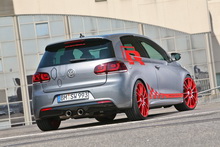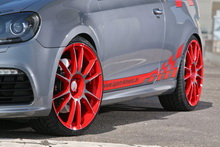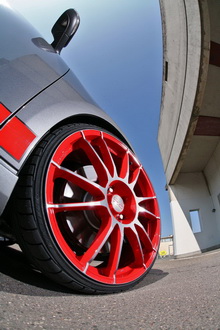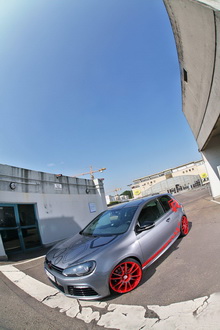 http://www.tuning-links.com/news_834_VW+Golf+VI+R+by+Sport-Wheels.html