Mercedes SLS AMG
12/07/2010 22:50 - admin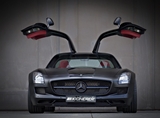 German tuning company Kicherer is well known with over 30 years of experience customizing and modifying Mercedes Benz vehicles. So it is no surprise that they would be one of the first tuners to release a new styling and performance package for the newly released Mercedes SLS AMG.
The tuned-up SLS gets remapped ECU and stainless steel sports exhaust, allowing the 6.2-liter normally aspirated V8 to produce 620hp that is 57 more than stock one.
Along with the engine tuning, Kicherer has also revised the SLS' aerodynamics and suspension. Kicherer fits the car with a carbon front spoiler lip along with a carbon fiber rear diffuser to aid downforce, 20-inch RS-1 wheels. The Black Edition has a fully adjustable sport suspension, complete with a lift feature.
A Kicherer hood badge rounds out the changes.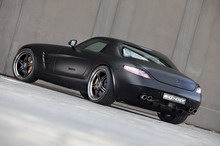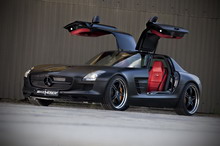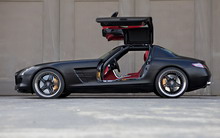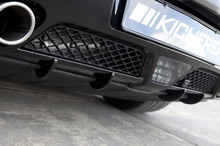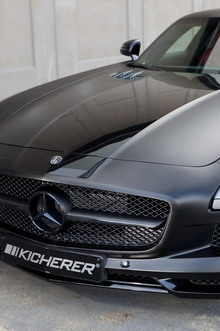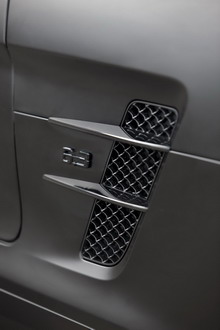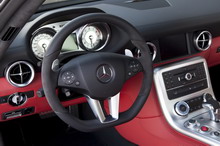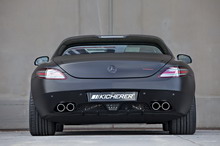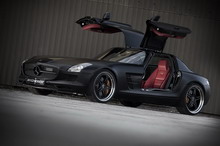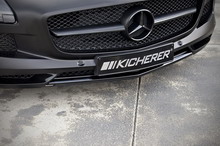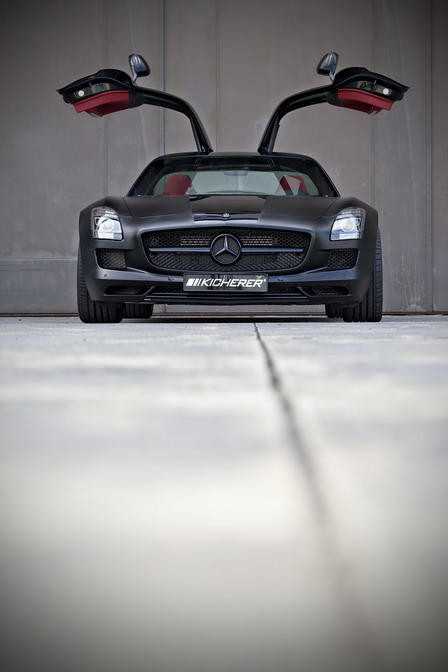 http://www.tuning-links.com/news_832_Mercedes+SLS+AMG+.html