Porsche Panamera Turbo by Mansory
22/06/2010 21:20 - admin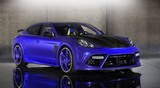 When we talk about the work of tuning specialists from Mansory we need only three words: Exotic works of Art.
The latest art piece that came up from the Mansory's studio is based on the Porsche Panamera Turbo. The 4 door sport car received a new upgrade kit.
The tuned version of Panamera Turbo received 36% increase in both power and torque. Thanks to the remapped engine control unit, larger turbo chargers, and a stainless steel sports exhaust system the engine's output has been raised to an impressive 690hp and 800Nm of torque. Now the car sprints from standstill to 100km/h in 4.0 seconds and the top speed is 328km/h.
The exterior package includes LED daytime lights built into the new front fascia, a carbon fiber bonnet, new side skirts, an enormous carbon diffuser.
Also included are 9x22-inch front, 10x22-inch rear forged wheels wrapped in Dunlop SP SportMaxx tires.
For the interior Mansory offer full leather interior, wood or carbon trim, and aluminum pedals are also added, along with a new sports steering wheel.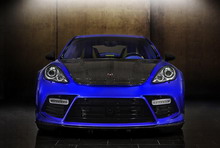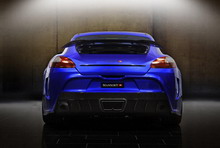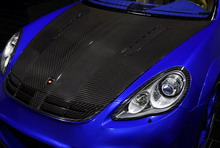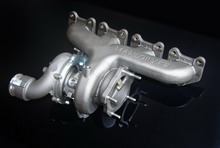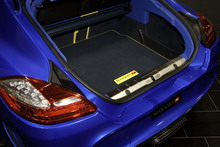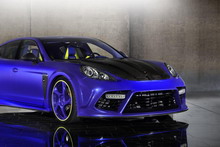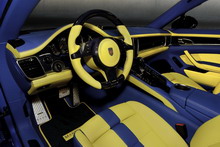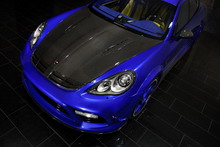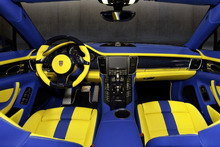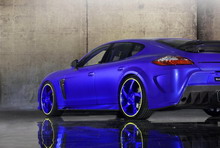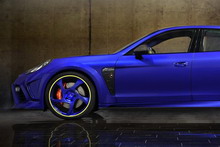 http://www.tuning-links.com/news_826_Porsche+Panamera+Turbo+by+Mansory.html