Ferrari 458 Italia by Cam Shaft
21/06/2010 22:24 - admin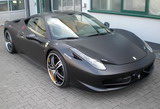 Tuners from Germany based firm
Cam-Shaft
are specializes in covering vehicles with various vinyl wraps. Their latest product is F-117 Nighthawk – named on the famous stealth bomber. It is based on Ferrari 458 Italia.
The Ferrari 458 Italia Nighthawk comes with full body matt black wrap with various inscription which you'll usually find on the fighter jet like 'Heater Exhaust', 'Beware of Jetblast' above the three tailpipes, 'Danger - Ejection Seat', 'Do not Paint' and 'No Handhold' on the side mirror 'wings'.

Rest of the car should be stock with the V8 4.5 liter that produces 570 horsepower and 540 Nm of torque. The 0 - 100 km/h sprint is achieved in under 3.4 seconds and top speed is 325km/h (202 mph).

The launch price is £169,545.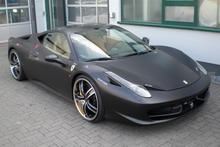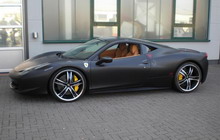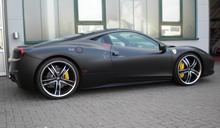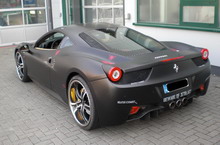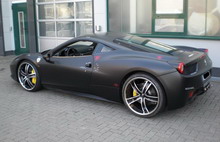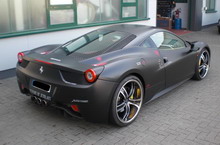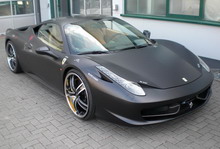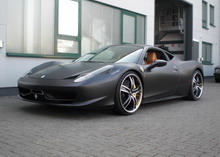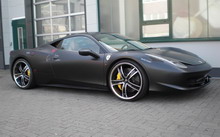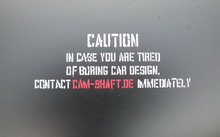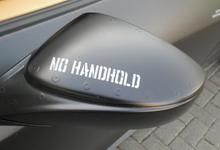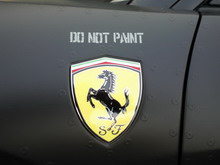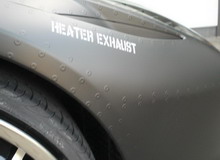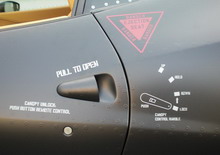 http://www.tuning-links.com/news_825_Ferrari+458+Italia+by+Cam+Shaft.html