Audi S5 by Senner Tuning
05/04/2010 17:39 - admin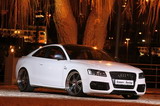 "White Beast" is the name of the Senner's latest tuning program. Based on the Audi S5 V8 FSI it includes changes for the exterior and the engine.
Aerodynamic improvements came through a large air inlet, mimicking that of the Audi RS5, as well as a rear lip spoiler, LED taillamps and a new rear apron. The other changes includes new front grille, a rear spoiler lip and a rear carbon-look apron. Large 21" wheels and lowered suspension (40 millimeters in front, 35 in back) give the "White Beast" a more aggressive road stance.
The 4.2 V8 White Beast gets a modest power bump from the standard 349hp to 378hp thanks to the new performance air filter and exhaust system. Top speed is now 285 km/h.
The cost of the White Beast tuning kit from Senner is €18,990 including a carbon fiber interior trim package and a new tachometer display screen.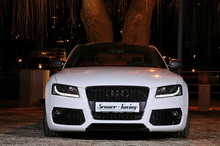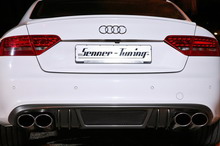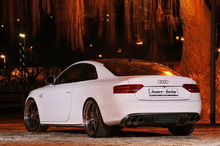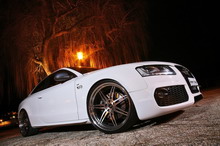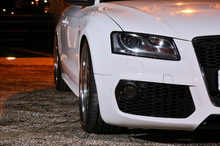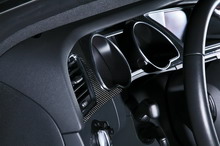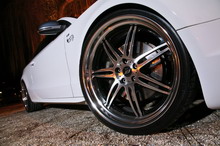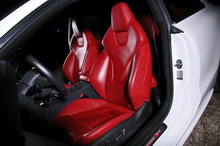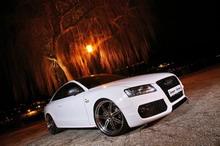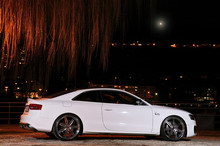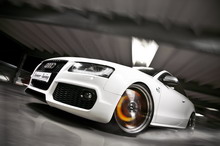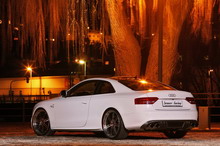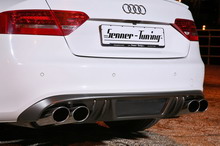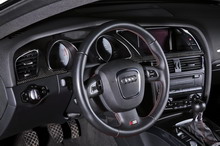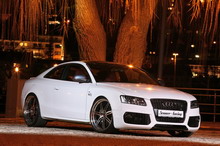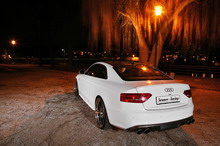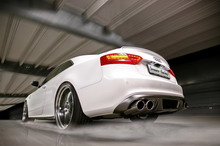 http://www.tuning-links.com/news_807_Audi+S5+by+Senner+Tuning.html