Mercedes SLK 55 AMG by VATH
28/03/2010 17:27 - admin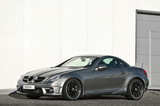 Engineers from VATH released their latest tuning program.Of course it is based on Mercedes vehicle - SLK 55 AMG. There are changes in allover the car.
The exterior kit include black carbon fiber front lips and a rear diffuser. 19-inch wheels "dressed" in 235/35 at the front and 275/30 at the rear cover the six-piston brake system with 378-millimeter brake disks installed.
Thanks to the new sports pistons and polished cylinder heads the original 5.5-liter V8 is now 5.8-liter. Along with the installed compressor and the new air filter the power now is 565hp. which is 205hp. more from the original.
Other technical upgrades include a performance chassis, an optional differential lock, steel catalysts, a long-stroke crankshaft and exhaust manifolds.
For the interior from VATH offer a sports steering wheel with leather, carbon or fine wood trimming, depending on the customer's wishes.
The whole package will cost you €30,785.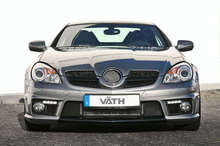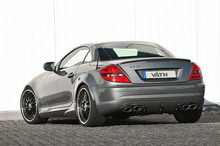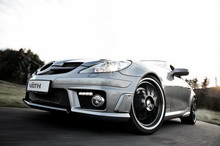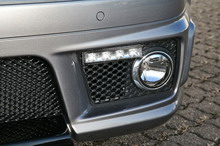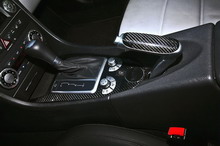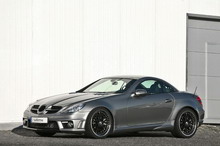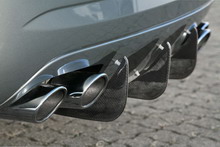 http://www.tuning-links.com/news_804_Mercedes+SLK+55+AMG+by+VATH.html