Porsche Panamera by Fab Design at Geneva
22/03/2010 23:15 - admin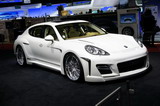 The tuners from Mellingen have expanded their programme from one originally limited to Mercedes to now include the first non-Mercedes tuned by the company car – Porsche Panamera Turbo. The FAB Panamera is, therefore, the first - but definitely not the last - vehicle from this new series that doesn't come from the house of Daimler.
The sport limousine catches the eye mainly because of its extrovert Wide Bodykit. It includes a new front end, a circumferential front spoiler, a carbon fiber hood, flared wheel arches, and aggressive side skirts, a new rear bumper with an integrated diffuser, a three-tailpipe trapezoidal exhaust, a carbon fiber rear wing, and a massive tailgate-mounted spoiler.
Under the hood, the twin-turbo 4.8-liter V8 produces 700hp. This is the only info about the power tuning the company released.
There is no price information, but production will be limited to 15 units.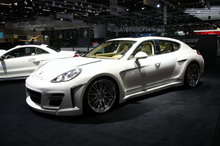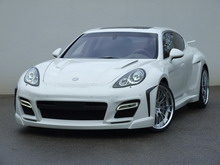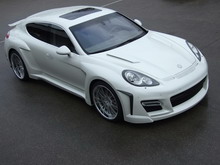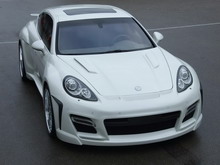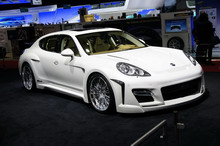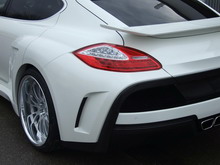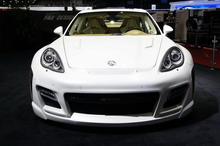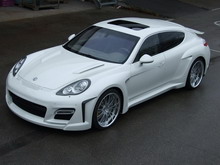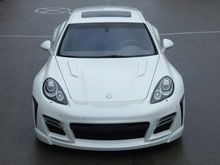 http://www.tuning-links.com/news_803_Porsche+Panamera+by+Fab+Design+at+Geneva.html