Mansory G-Couture based on Mercedes-Benz G55 AMG
14/03/2010 15:34 - admin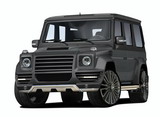 German tuning firm Mansory released their state of the art G-Couture.It is project based on the Mercedes Benz G55 AMG.
Mansory replaces the majority of the components with high-performance components from the Mercedes-Benz SLR. This extensive modification leads to impressive 700hp with the Mansory G-Couture instead of the serial 507hp of the G 55 AMG. The maximum torque rises from 700 to 880 Newton metres.
Like all Mansory cars, the G-Couture's exterior is stylish and luxurious. Carbon is used in its entire exterior including the roof of the SUV, contributing to the overall performance of the car. Mansory said that it has used the method, which compresses the carbon so strongly in a special pressure chamber that no more air inclusions remain in the material.
The big machine now rides on 23-inch one-piece rims wrapped in Pirelli Scorpion high-performance tires.
Inside, passengers ride in four individual seats with a center console running the entire length of the cockpit. Leather and python skin make up the interior, with aluminum pedals and sports steering wheel also thrown in.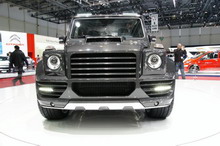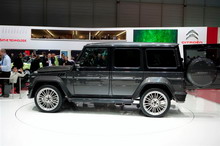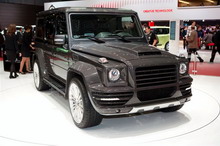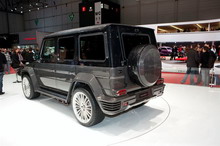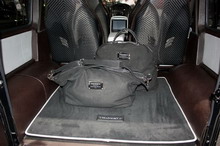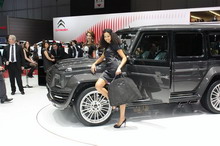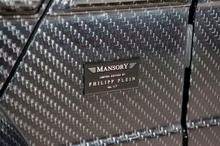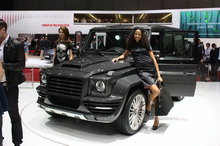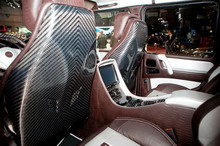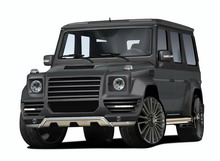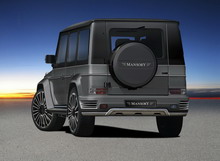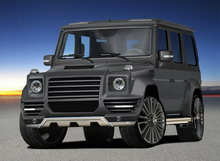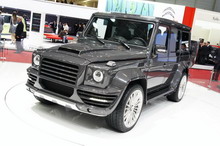 http://www.tuning-links.com/news_802_Mansory+G-Couture+based+on+Mercedes-Benz+G55+AMG.html