BMW X6 M by Lumma
10/02/2010 15:40 - admin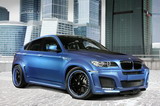 Lumma
's
Russian distributor TopCar published on their site new pictures of CLR X 650 M
As we can see on the pictures based on the
BMW X6
M the CLR X 650 M features wild and extremely wide body kit. Including extended fender flares, matching side skirts, new set of bumpers, rear diffuser, black grille and a massive rear spoiler.All this beauty sits on 23-inch wheels that covers the high-performance Brembo brakes.
In the interior Lumma's stylists replaced stock leather with a more exclusive grade.You can see also little bits like carbon fiber and "Lumma" badges.
All the power comes from a modified V8 4.4-liter twin turbo with 650hp and 830Nm and allow the CLR X 650 M to take 0-100km/h in 4.5seconds and achieve top speed of 312 km/h.
The car will be unveiled at the upcoming Geneva Motor Show.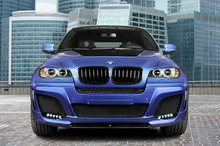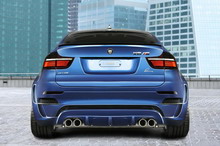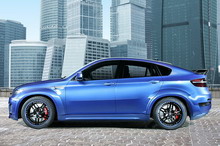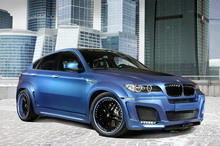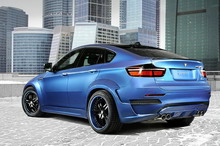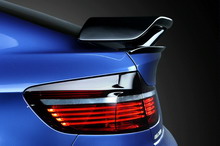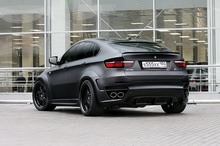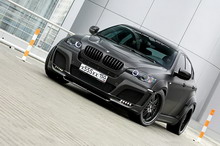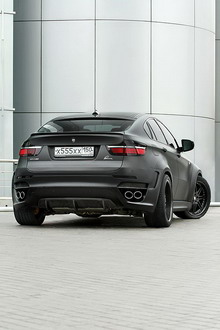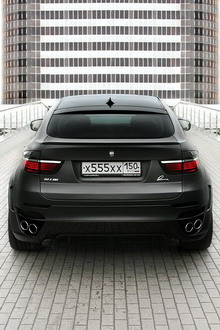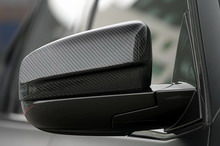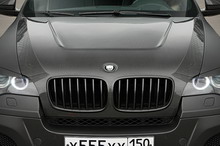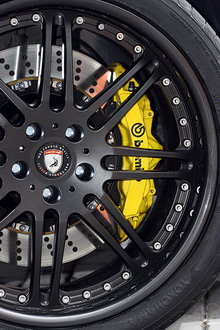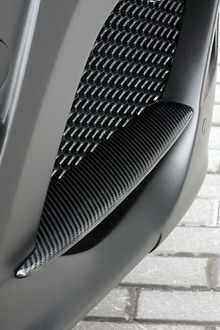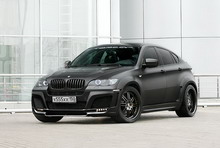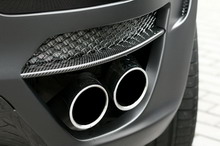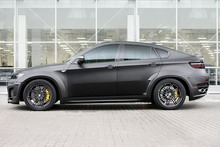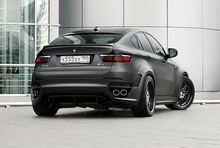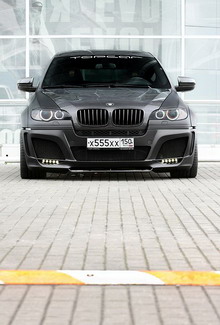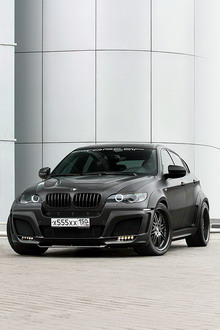 http://www.tuning-links.com/news_789_BMW+X6+M+by+Lumma.html