Mercedes Benz GL by Brabus
05/02/2010 15:25 - admin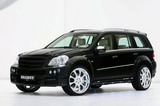 Brabus released their version of the MercedesBenz GL at the Dubai Motor Show. The Brabus GL 63 Biturbo has been fitted with the eight cylinder four valve engine from the ML 63 AMG with 650 horsepower and up to 850 Nm of torque.With the Brabus twin turbo system and special cast exhaust manifolds with integrated turbine housings and bypass valves the Brabus GL 63 Biturbo have top speed of 300km/h and a 0-100 km/h sprint of 4.7 seconds.
The engine is mated to a modified version of the Speedshift 7G-Tronic automatic transmission and permanent four-wheel drive.
Visually the SUV sets itself apart with the stunningly styled Brabus Widestar version including 3 centimeter wide fender flares, a new front apron, rocker panels, larger air inlets. LED daytime running lights, underfloor lighting, and four extra headlamps have also been installed, roof spoiler, rear diffuser and rear apron have all been installed, along with a quad-pipe exhaust and forged 23-inch wheels.
For the interior from Brabus offer Mastik leather, Alcantara, and a choice between wood and carbon fiber trim. A full palette of color options is offered for each. LCD screens are integrated into the seats for the rear passengers, who have access to a DVD player. The Brabus GL 63 Biturbo is now available starting at €368,000.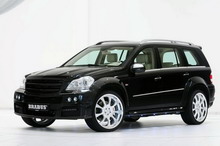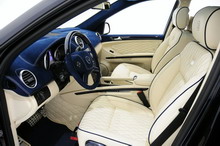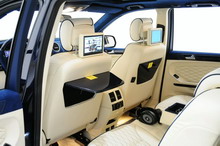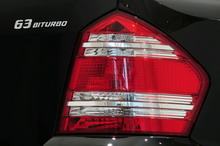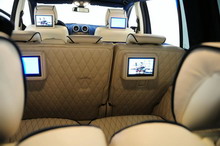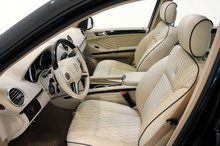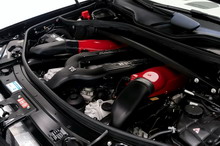 http://www.tuning-links.com/news_785_Mercedes+Benz+GL+by+Brabus.html