Audi Q7 3.0 TDI Clean Diesel by ABT
20/01/2010 19:34 - admin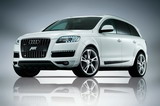 ABT Sportsline released tuning package for the facelifted Audi Q7 3.0 TDI Clean Diesel Facelift. The 3.0 TDI Clean Diesel is the first SUV covering Euro 6 emission standart. In the ABT Sportsline version the engine becomes even more dynamic and sporty without losing its economical and ecological qualities. Thanks to ABT the engine power is increased from the standart 240hp to 278hp. At the same time the torque is increased from the standart 550Nm to 580Nm.
The aerodynamic part of the performance kit include side rails, rear aprons, fender extensions, 4-pipe exhaust units and exhaust tailpipe end caps and 9x20 or 10x22 inch wheels in matte black or silver. ABT Performance Springs and ABT Sports brake systems are available too for this version of the Q7. All components from the package meet the highest demands on processing quality, reliability and durability - anyone who drives an ABT Q7 does not have to make any comprises.
You can find the set of upgrades on ABT Sportsline's website.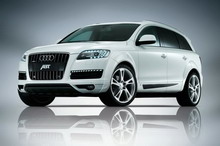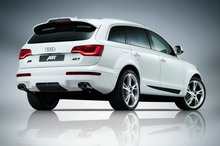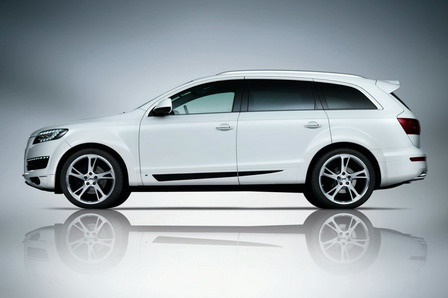 http://www.tuning-links.com/news_777_Audi+Q7+3.0+TDI+Clean+Diesel+by+ABT.html