Aston Martin DB9 Volante by Wheelsandmore
23/11/2009 10:00 - admin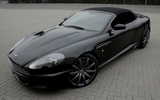 German tuner Wheelsandmore has some ideas of its own for the Aston Martin DB9 convertible.
First up is a performance upgrade for the 6.0 liter V12 engine with 476 hp and 600 Nm (442 lb-ft) of torque that comes with the production version. Wheelsandmore boosts that by 60 hp while adding 68 Nm (50 lb-ft) of torque too. They've done so by tinkering with the ECU and adding a stainless-steel sport exhaust system with 200-cell sport catalysts and noise-volume valve control.
Suspension-lowering is part of the package with the DB9 sitting 25 mm lower.
The DB9 also gets a new body kit made of polyurethane along with side skirts, front and rear aprons and a rear lid spoiler. The convertible gets fitted with Kahn RS-V 20-inch wheels with Dunlop Sport Maxx performance tires - 255/35/20 for the front 9.0x20 rims and 285/30/20 for the 11.0×20 rear rims.
Prices are €5,999 for the wheel set, €9,000 for the body kit, €8,800 for the exhaust system, €3,400 for the ECU upgrade and €1,150 for the lowering springs.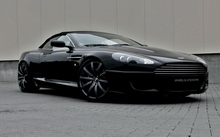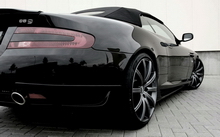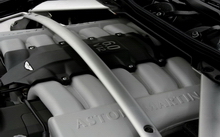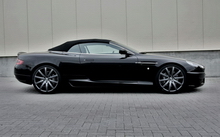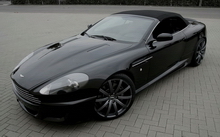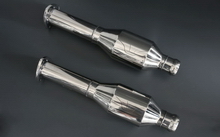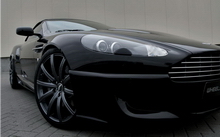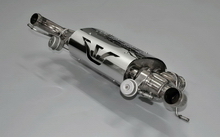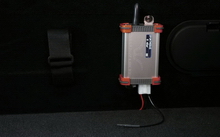 Source: worldcarfans.com
http://www.tuning-links.com/news_731_Aston+Martin+DB9+Volante+by+Wheelsandmore.html