Brabus Ultimate R based on the Smart Fortwo
24/09/2009 15:04 - admin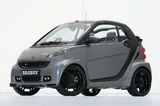 Brabus shows what happens when performance tuners tackle underpowered urban cars. The Brabus Ultimate R is a turbocharged, 112 horsepower version of the Smart ForTwo.
The three-cylinder OEM engine that comes on the car is also tuned to push out up to 150 Nm of torque, which helps the car reach a new 0-100 km/h in a more respectable 9.5 seconds. Top speed is now limited to 170 km/h (106 mph), but the thought of driving a Smart Car at that speed is frightening, to say the least. Other performance upgrades include a new sport suspension, which lowers the car by 30 mm, and more rigid shocks.
Making the Smart look more, well, smart, Brabus added carbon fiber elements inside and out, while giving the vehicle a gun metal gray paint job. Blacked-out double-spoke wheels are wider in back than in the front, and wrapped in high performance tires. An aluminum-tipped stainless-steel dual-exhaust from Brabus is also included. Alcantara-lined sport seats are an interesting addition to a car that is supposed to be for the budget conscious.
Currently on display in Frankfurt, the Brabus Ultimate R has an automatic transmission that also allows a degree of input through the paddle shifters mounted to the new racing wheel. Sitting inside, you will also find a navigation system, radio, and climate control.
The two-seater will be sold as either a coupe or convertible. The question is, "Is this something people will buy?" Have your say in the comments section below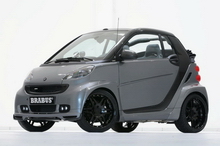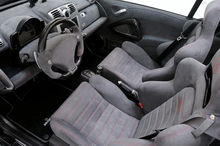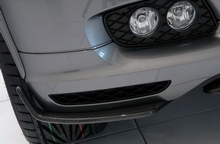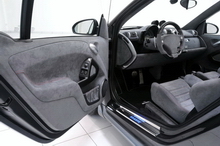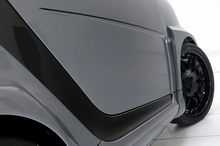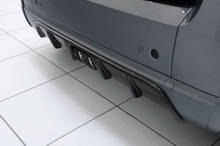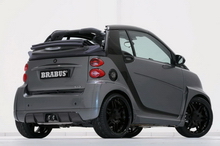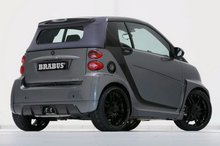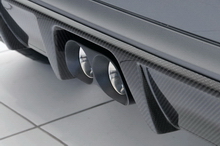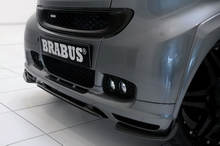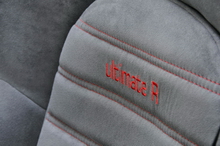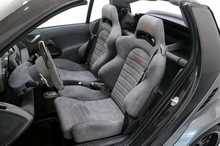 Source: worldcarfans.com
http://www.tuning-links.com/news_680_Brabus+Ultimate+R+based+on+the+Smart+Fortwo.html