KW Variant 3 Chevrolet Camaro
10/09/2009 10:46 - admin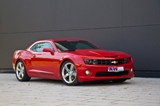 Suspension system specialist, KW automotive GmbH, has unveiled its custom Chevrolet Camaro which is fitted with KW coilover suspension Variant 3 kit.
The Variant 3 improves the handling and the ride comfort of the Camaro where the stock suspension system would cause the Camaro to understeer in curves during high speed.
The optimal suspension set-up for the Chevrolet Camaro was achieved during KW's in-house innovative 7-post driving dynamic test stand.
Apart from that, the KW Chevrolet Camaro is also lowered by 40 mm at the front and up to 35 mm at the rear.
Not only the height is adjustable, but drivers can also adjust the rebound and the compression forces of the damping individually and independently thus the set-up can be perfectly adjusted to the road scenario and the preferences of the driver.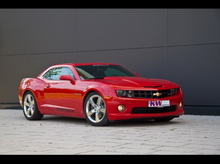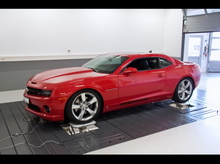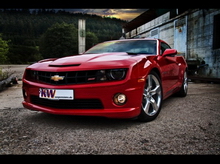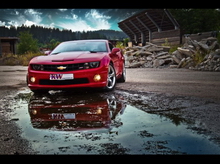 Source: revmods.com
http://www.tuning-links.com/news_664_KW+Variant+3+Chevrolet+Camaro.html