Porsche Cayenne Diesel by SpeedART
14/08/2009 19:19 - admin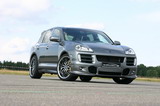 SpeedART, a Porsche tuning specialist based in Germany, has given the Cayenne Diesel a comprehensive performance makeover with engine, chassis, interior and body upgrades. The company names this proposal the TITAN DTR 310. The starting point is of course the Cayenne's 240 HP 3.0-liter V6 diesel with buyers being offered a choice of three different power kits with 280 HP, 290 HP and 310 HP.
The first two engine packages include a retuned ECU while the most powerful version adds a larger turbo. Prices for the power kit start from €1,990 or about $2,800.
There's also a new sport exhaust system especially made for the V6 diesel and a lowering module for the air suspension or alternatively, a fully adjustable sport suspension plus 22-inch alloy wheels shod in 275 or 295/30 ZR22 tyres.
On the outside, the TITAN DTR 310 has been treated with a full bodykit that includes a front spoiler with additional fog lights, side skirts, day time running lights and head light covers plus a new rear apron.
The German tuner also created a bespoke interior for the Cayenne Diesel using a variety of premium upholstery and sporty accessories. More specifically, the dashboard, center armrest and door panels are covered in Alcantara with contrasting yellow stitches while the same material has been used on the new three-spoke steering wheel with F1-shit paddles.
The new turbo-boost gauge top of the center console, the specific floor mats and the yellow-colored instrument dials complete the interior package.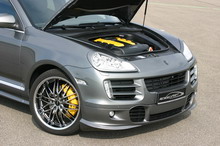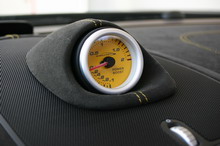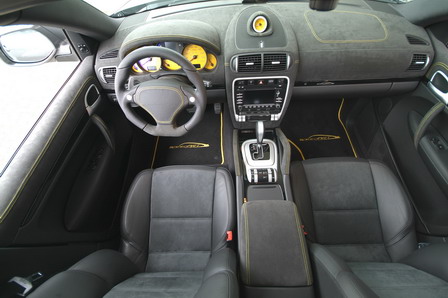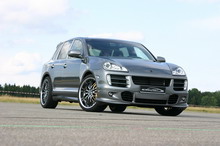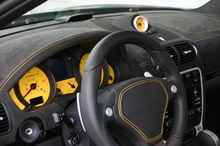 Source: carscoop.blogspot.com
http://www.tuning-links.com/news_633_Porsche+Cayenne+Diesel+by+SpeedART.html