VW Scirocco 2.0 TDI by JE Design
29/06/2009 16:45 - admin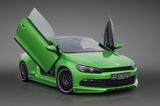 Banking on the popularity of diesel models in Europe, JE Design has presented a comprehensive tuning package for the VW Scirocco 2.0 TDI coupe that even includes a pair of Lamborghini-style scissor doors. For the basic version of the 2.0-liter diesel engine, the tuner offers a kit that boosts output from 140HP to 180HP and peak torque from 320Nm to 400Nm. In this case, top speed increases from to 213km/h or 132mph (+5km/h) while acceleration from 0 to 100km/h (62mph) is reduced by 0.9sec to 8.4 sec.
The most potent version of the 2.0 TDI that makes 170HP in stock form receives a 35HP and 60Nm bump to 205HP and 410Nm launching the Scirocco from standstill to 100km/h in 7.1sec (-0.7sec) and on to a tp speed of 229km/h or 143mph (+7km/h). The upgrade price for the 140HP motor is €1,249 and for the 170HP version, €1,449.
For those that would like to spice up the Scirocco's appearance, JS Design offers a complete bodykit for €919 that includes a front spoiler with carbon fiber trim, side skirts with air intakes (optionally available in carbon fiber) and a rear diffuser that houses a pair of chrome tailpipes. The LSD doors are priced from €1,559. The package is rounded off with a suspension kit that lowers the height of the vehicle by 30mm (€219), a sport exhaust system (€899) and a set of 19-inch alloy wheels in silver (€2,810) or graphite (€2,930) wrapped in 235/25 R19 rubber.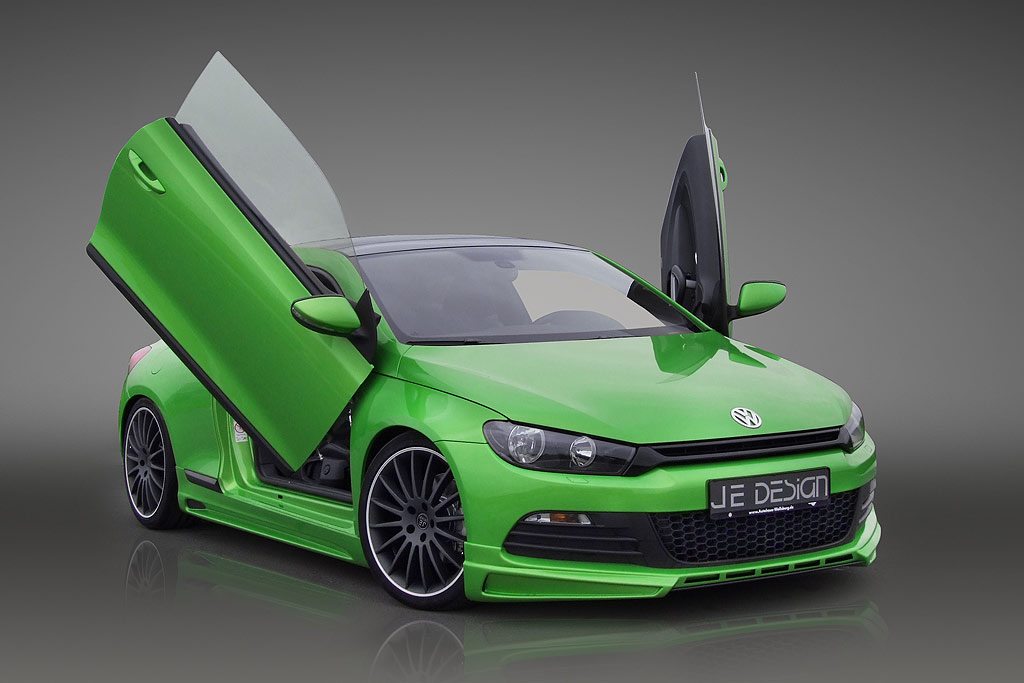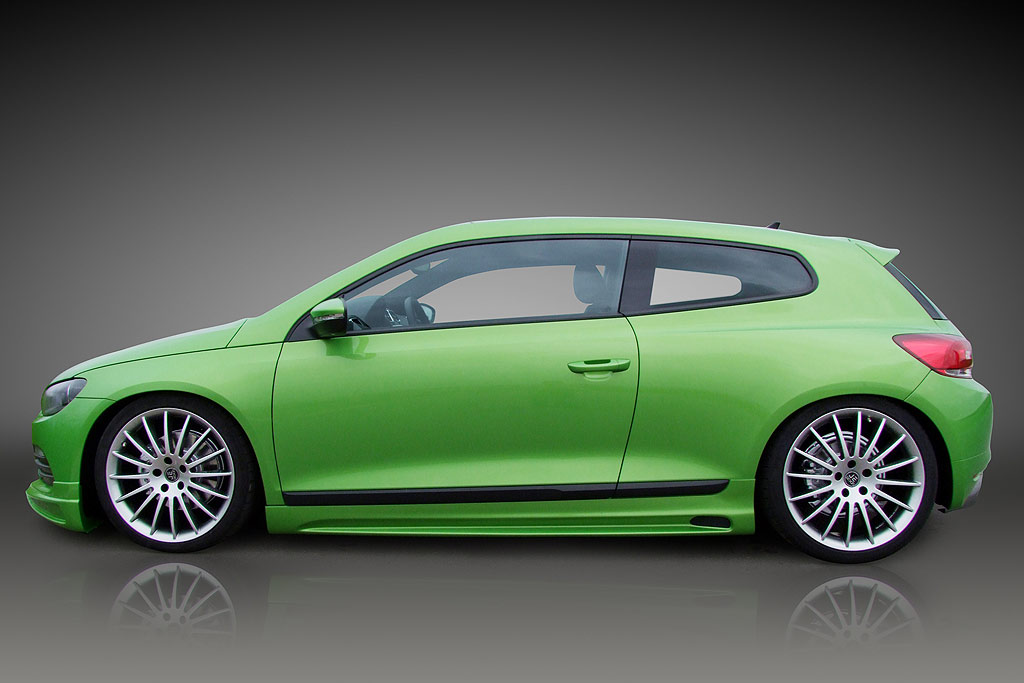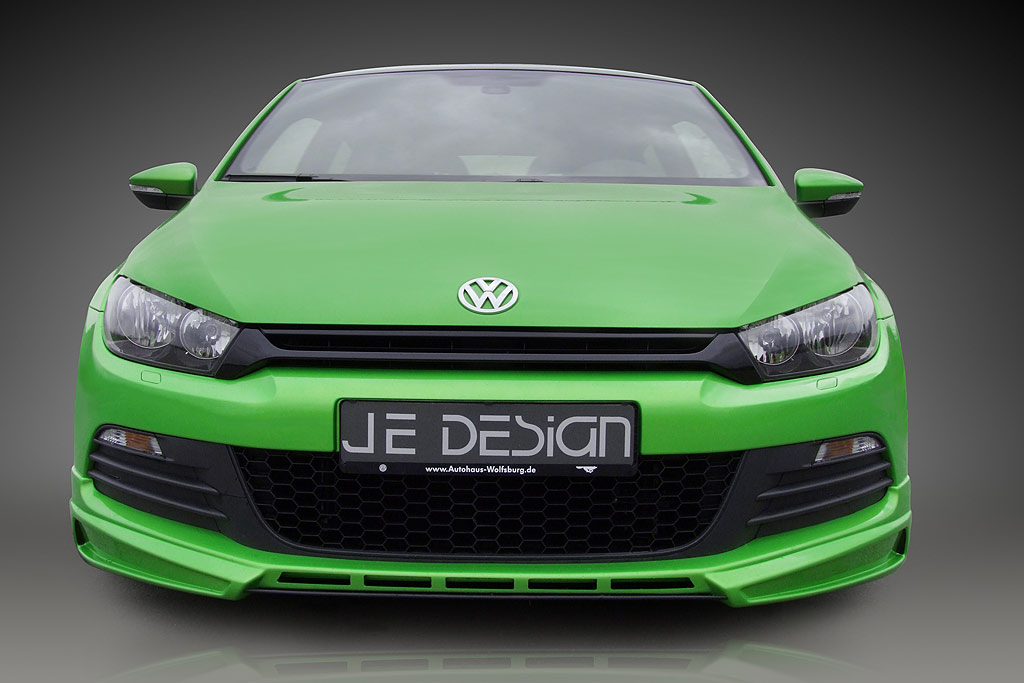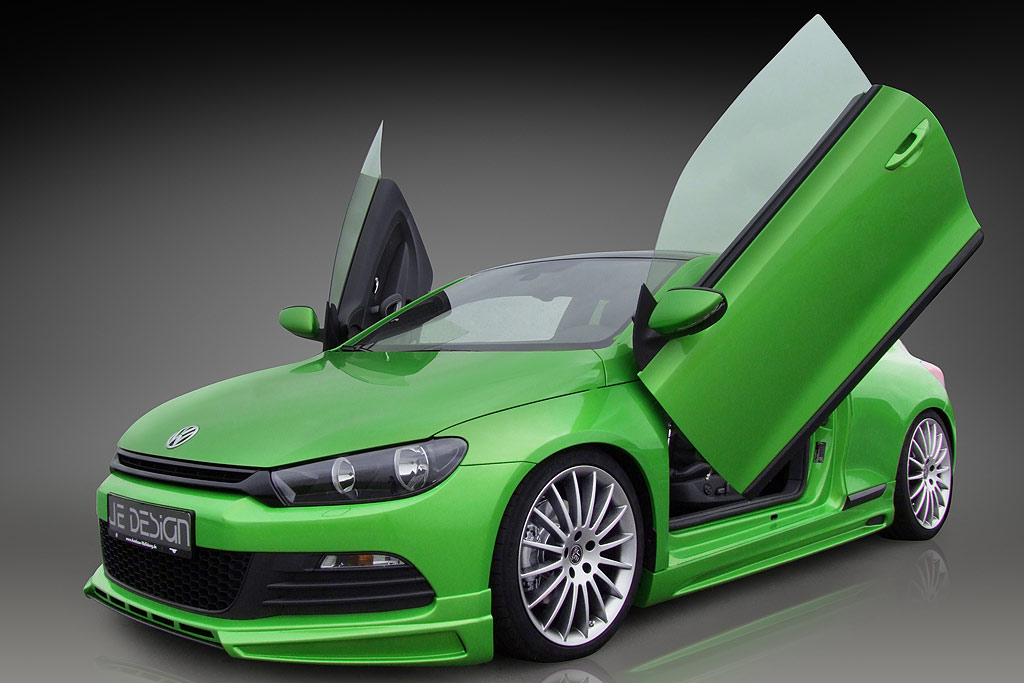 Source: carscoop.blogspot.com
http://www.tuning-links.com/news_588_VW+Scirocco+2.0+TDI+by+JE+Design.html