Alfa Romeo MiTo by Novitec
04/06/2009 10:01 - admin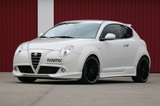 The German tuner of Italian hardware, Novitec, has developed a comprehensive modification package for the new Alfa Romeo MiTo sport hatchback with power and styling treatments. Novitec offers upgrades for three MiTo engines, the most powerful being the 1.4-liter turbocharged gasoline unit that gains a 31HP and 30Nm bump for an overall output of 186HP and 260Nm of torque. The result is a 0-100km/h (62mph) sprint time in 7,4 seconds, or 0,6 seconds faster than the standard 155HP production model.
For the diesel models, Novitec's ECU kit boosts the 1.3-liter JTD's output from 90HP to 110HP while the 1.6-liter JTD delivers 144HP, up from 120HP. The tuner claims that peak torque is increased in both cases by around 50Nm. Tuned engines can also be upgraded with a sport rear muffler with one, two or four tailpipes.
Novitec also offers two suspension modification solutions, the first being a simple lowering kit that brings the MiTo 40mm closer to the road and the second, a stainless-steel coil-over suspension with adjustable ride height and adjustable dampers. The later gives the Alfa a tauter ride while allowing the driver to lower the car's ride height between 35mm and 65mm.
The shell of the Italian hatch has been adorned with a new bodykit that includes a three-piece front apron, side skirts, a rear apron with an integrated diffuser and a roof spoiler. A new set of 18-inch alloys available in silver or black finish fitted with 215/35 R18 Pirelli rubber finish off the look of the vehicle.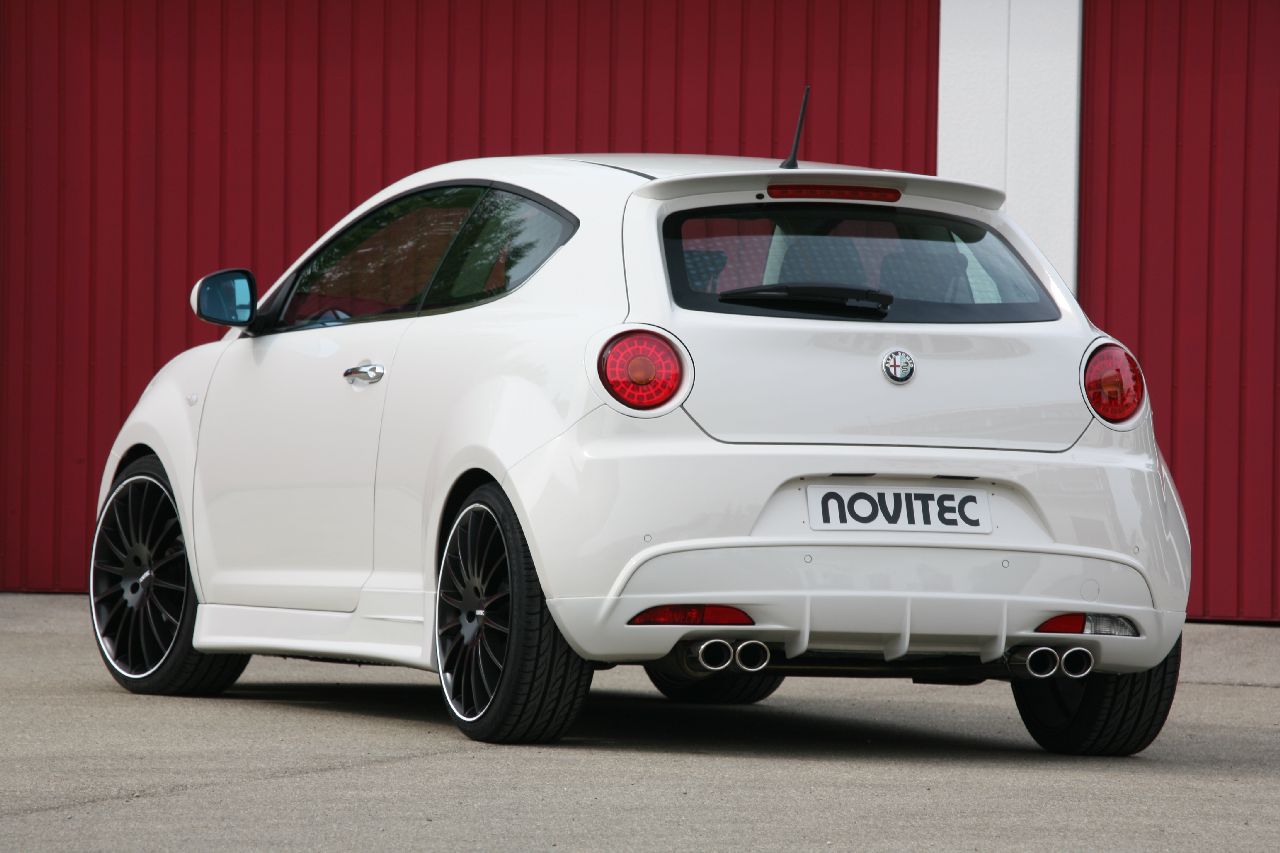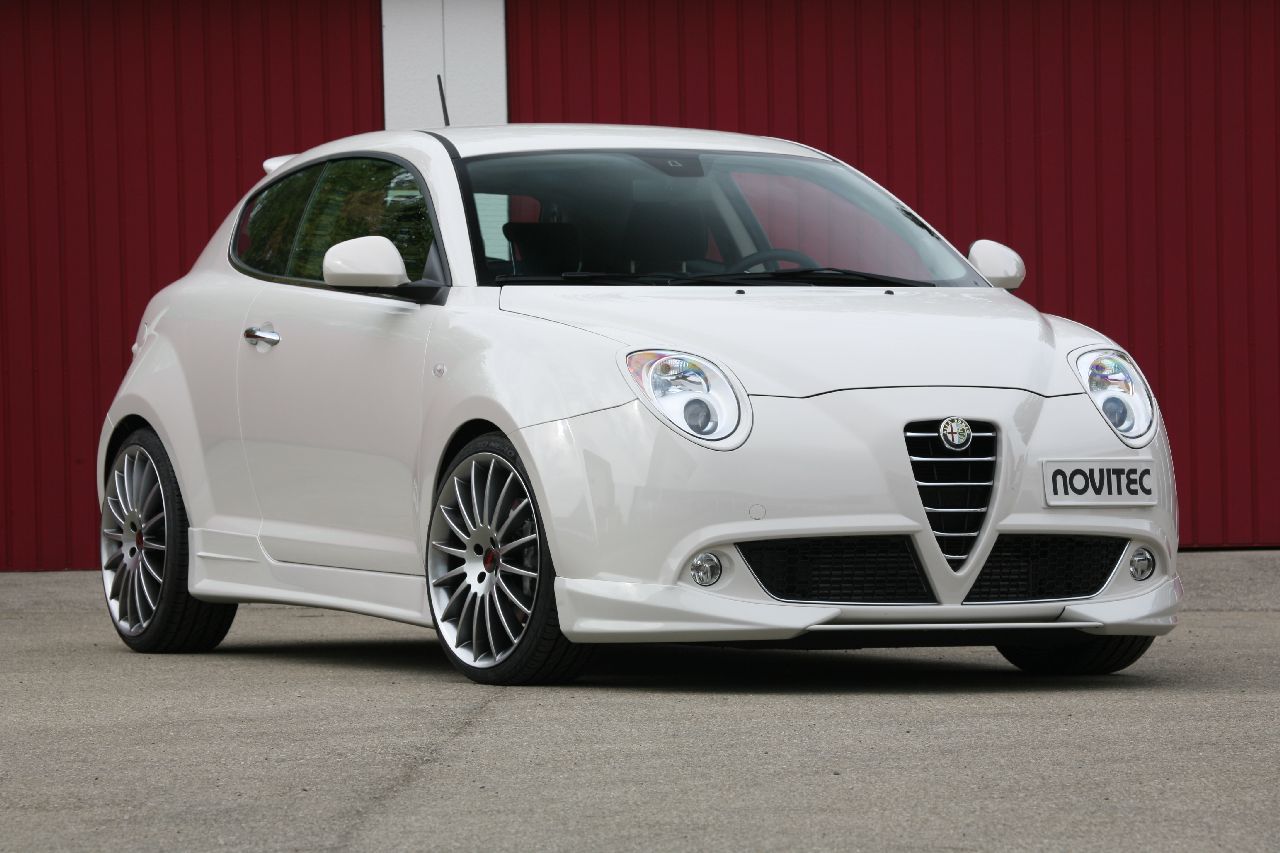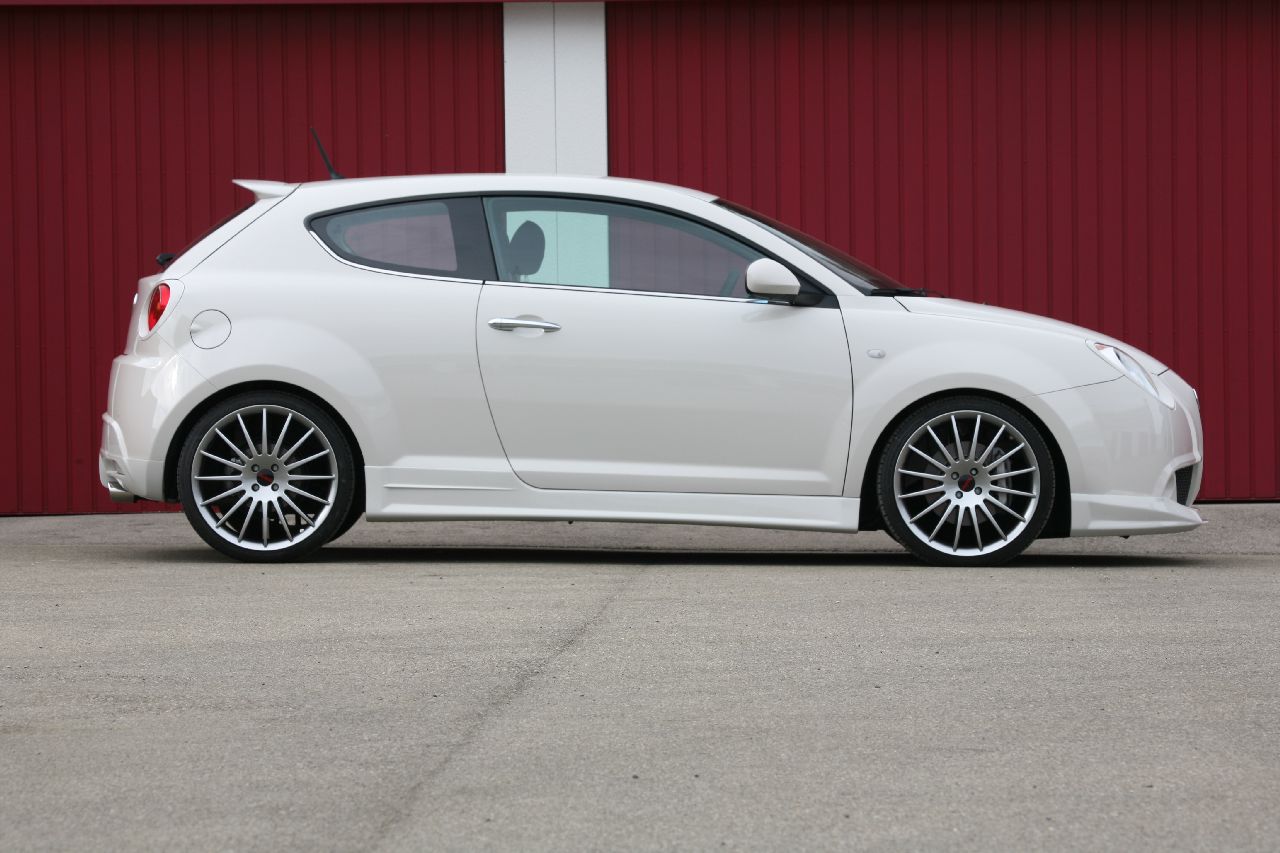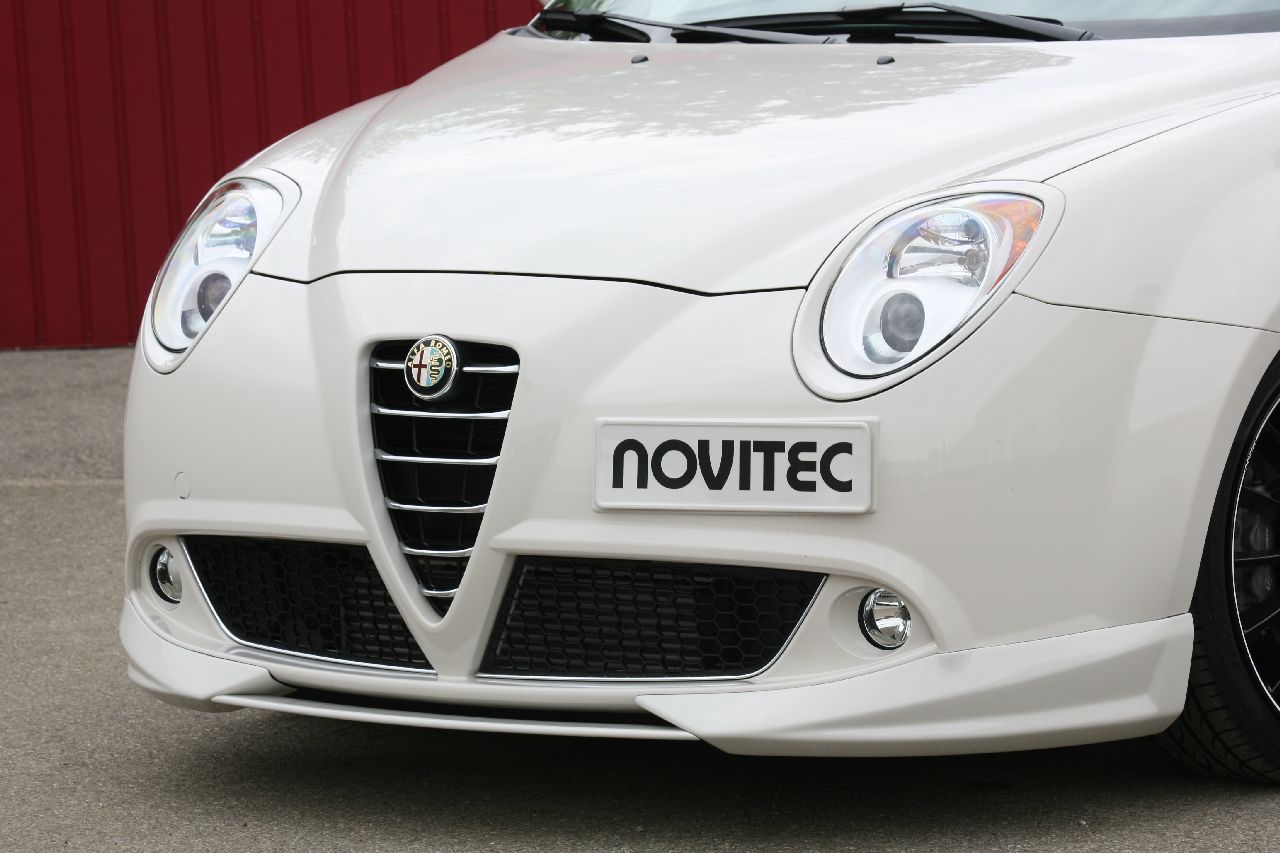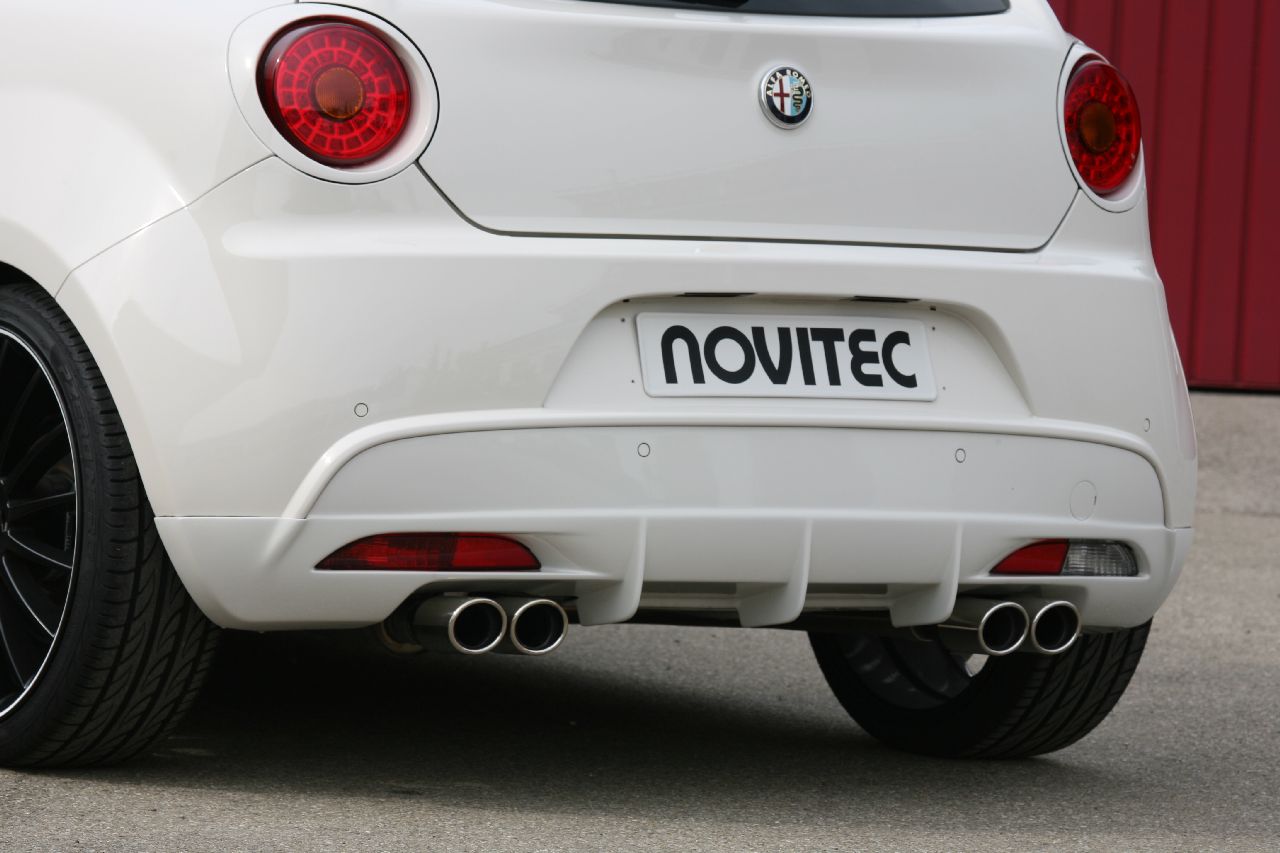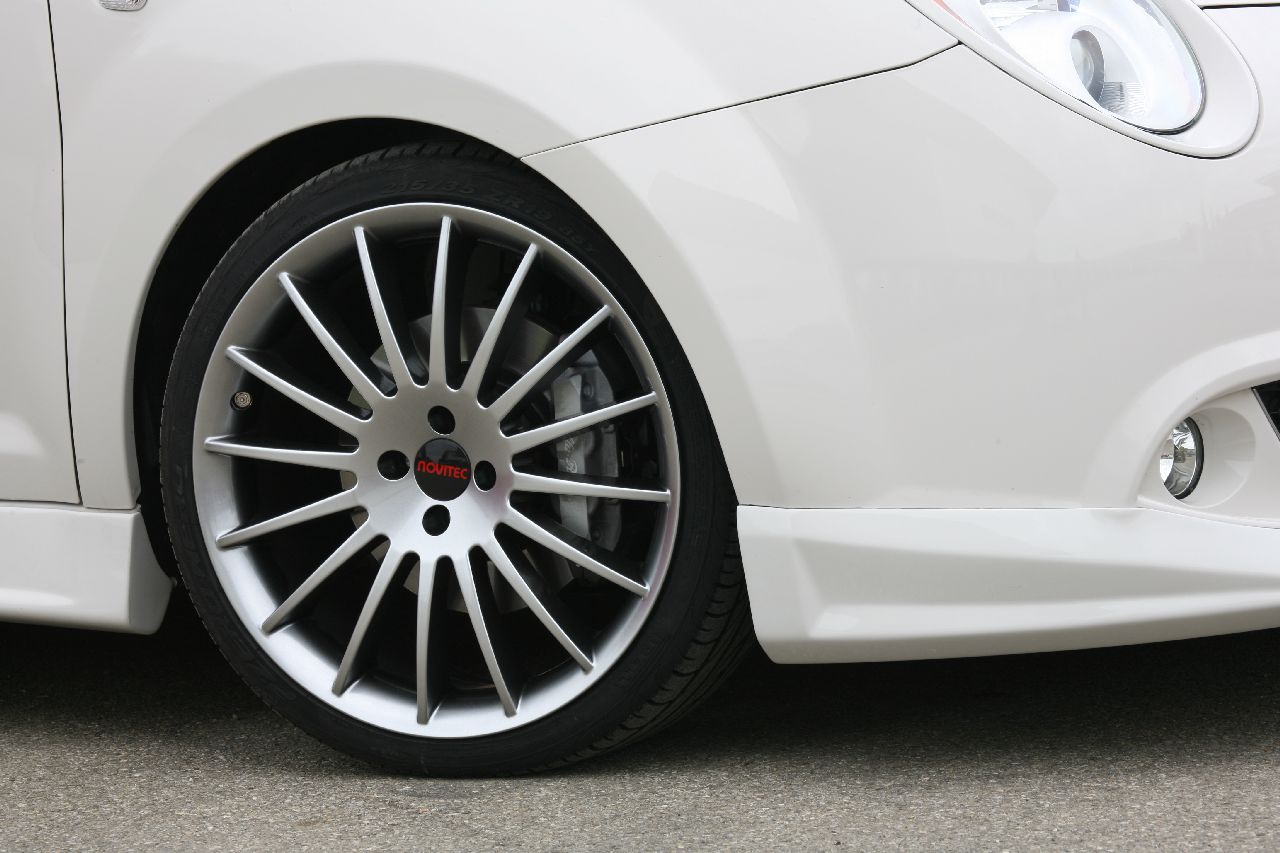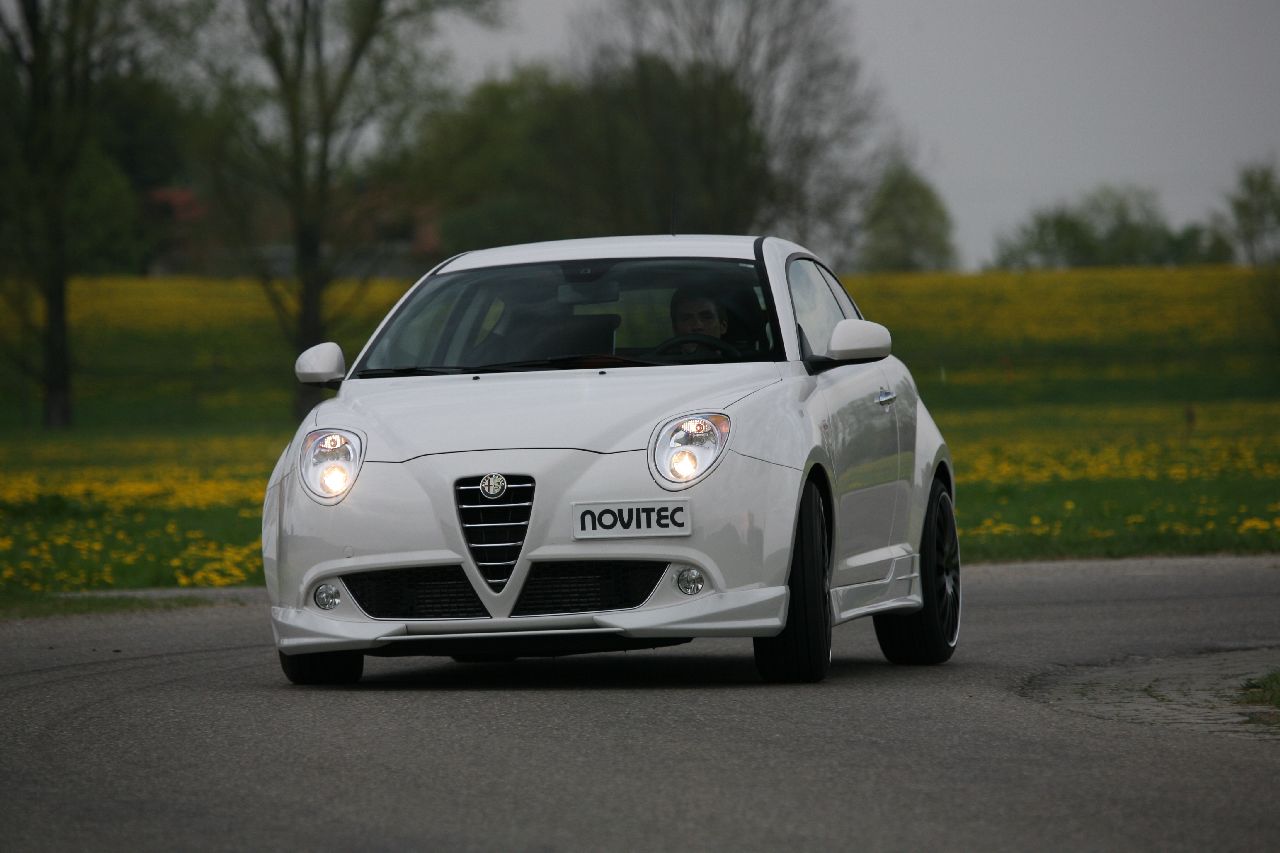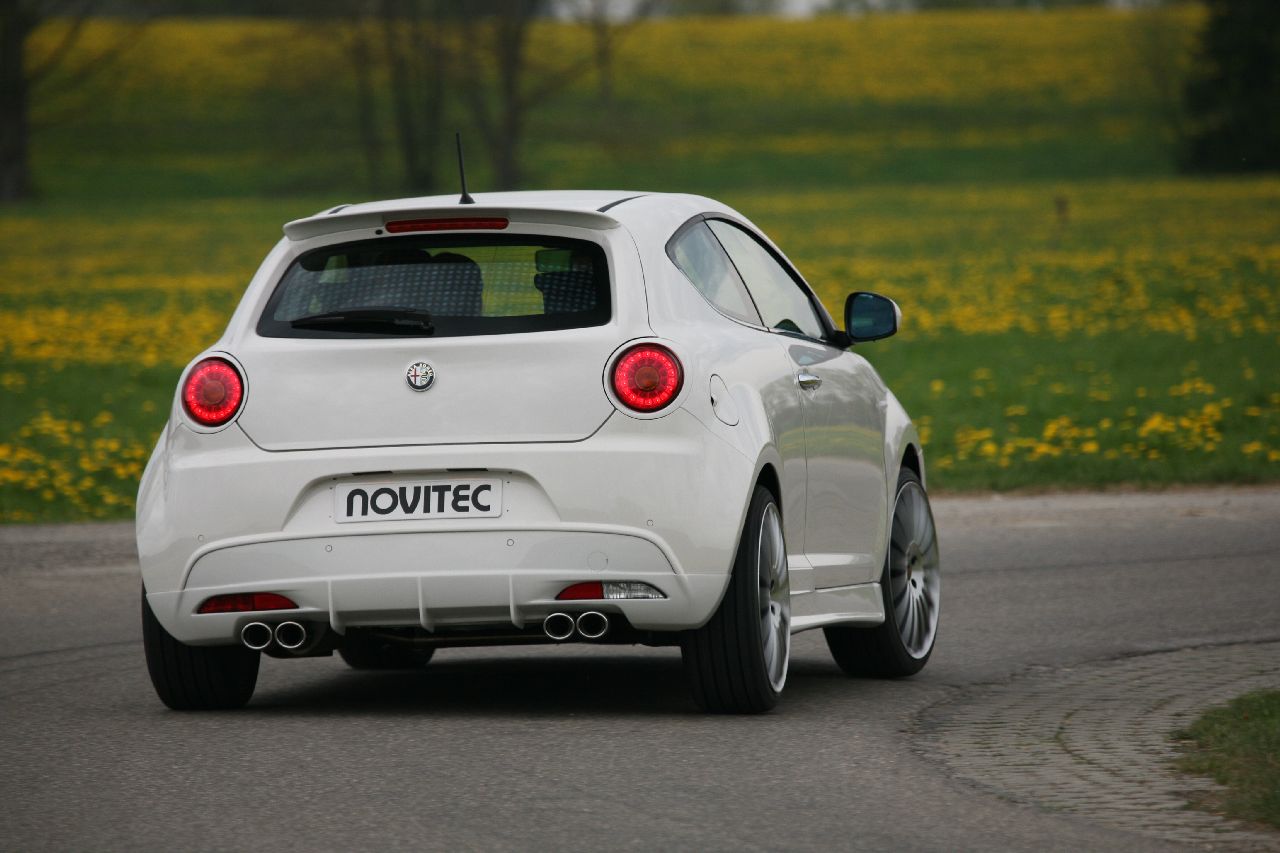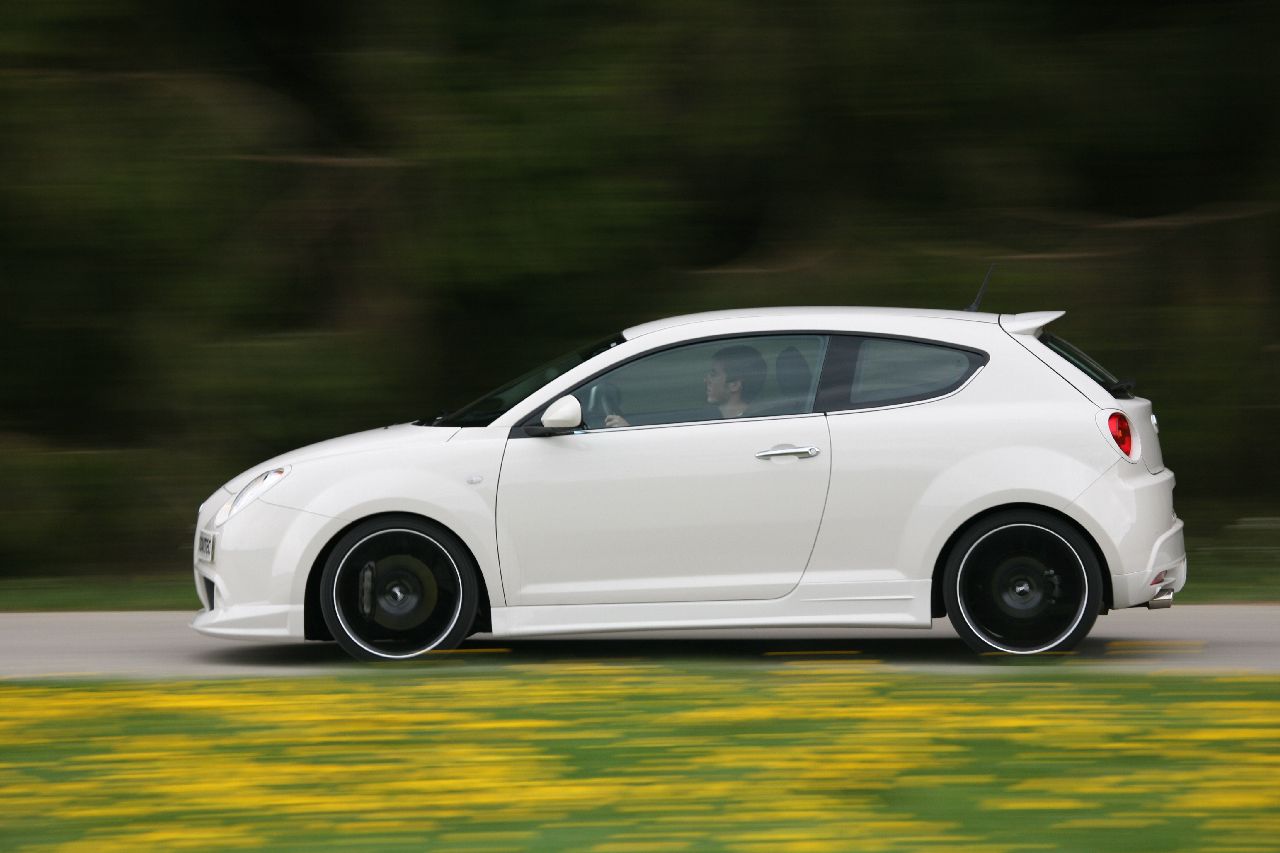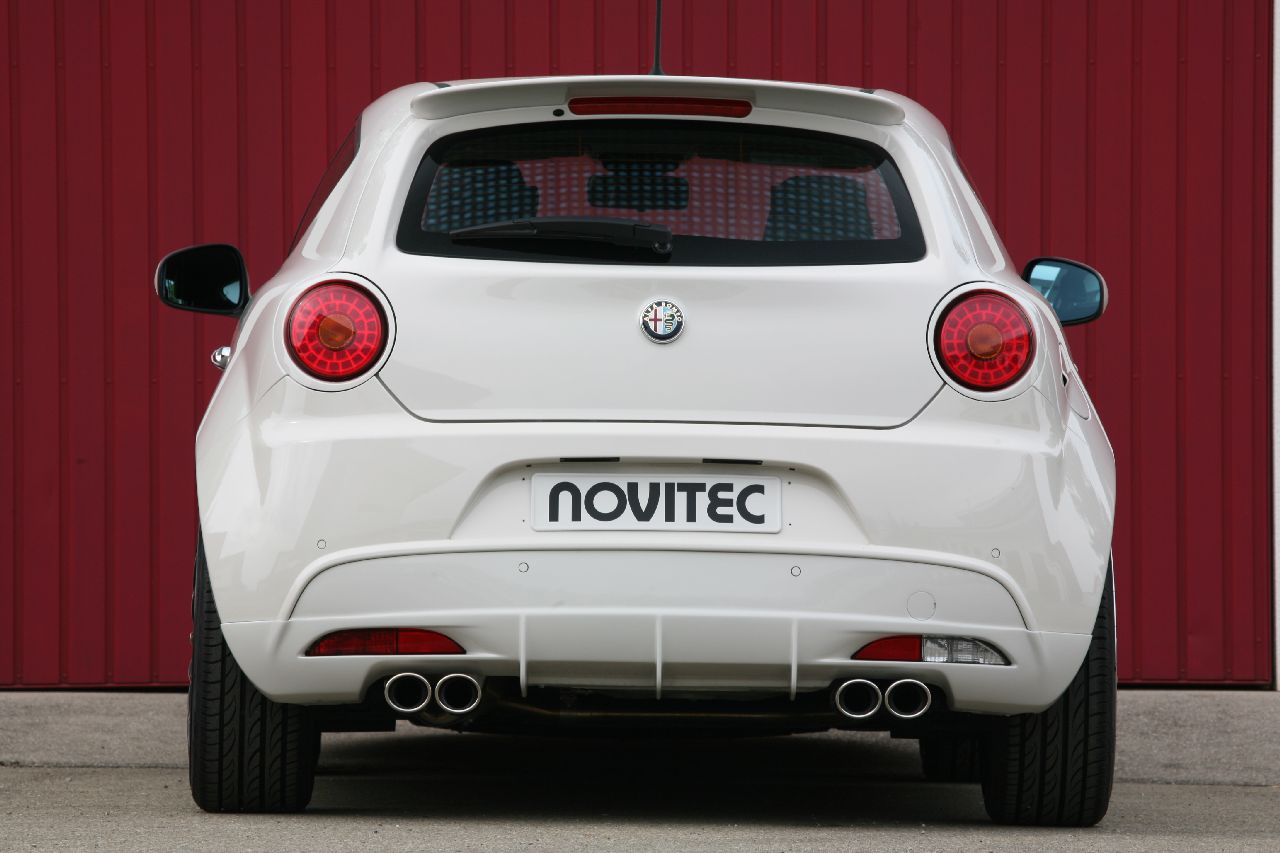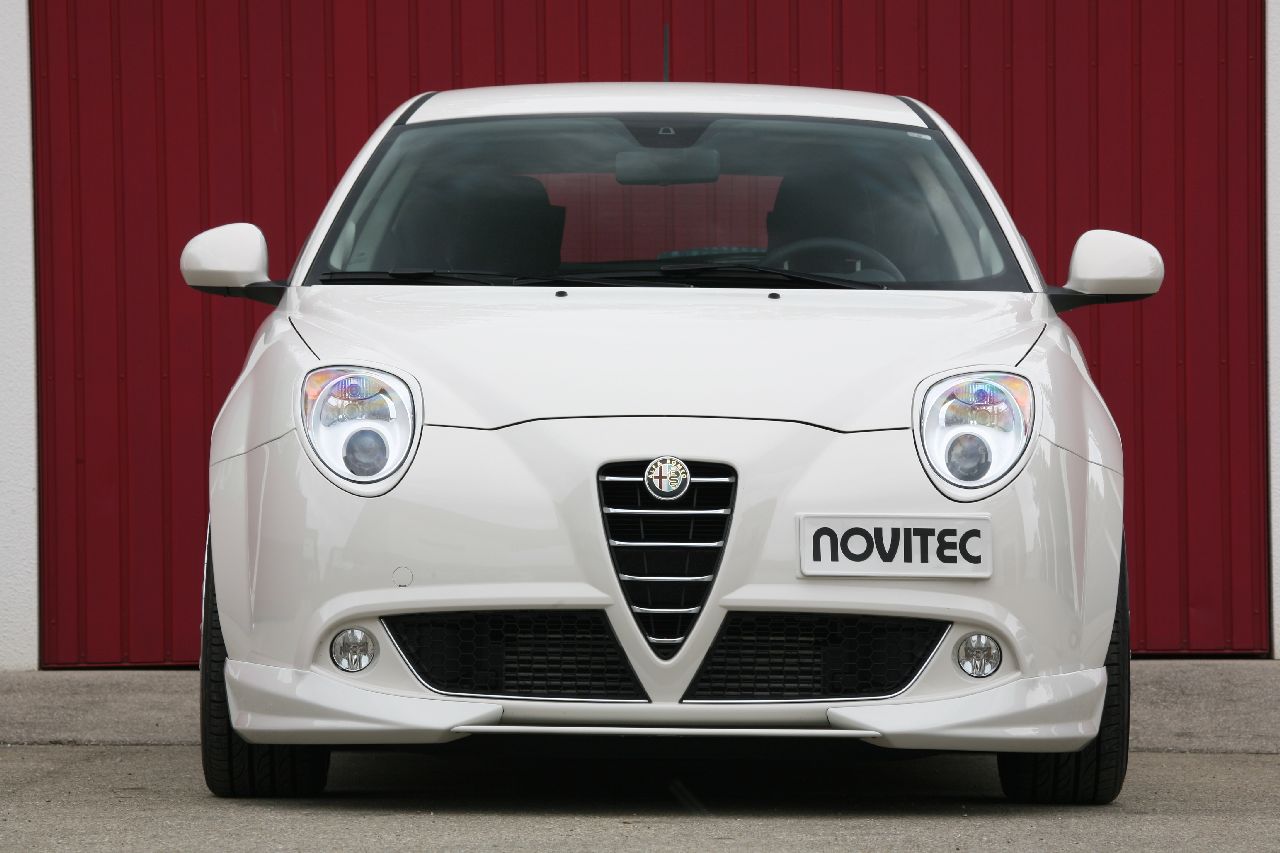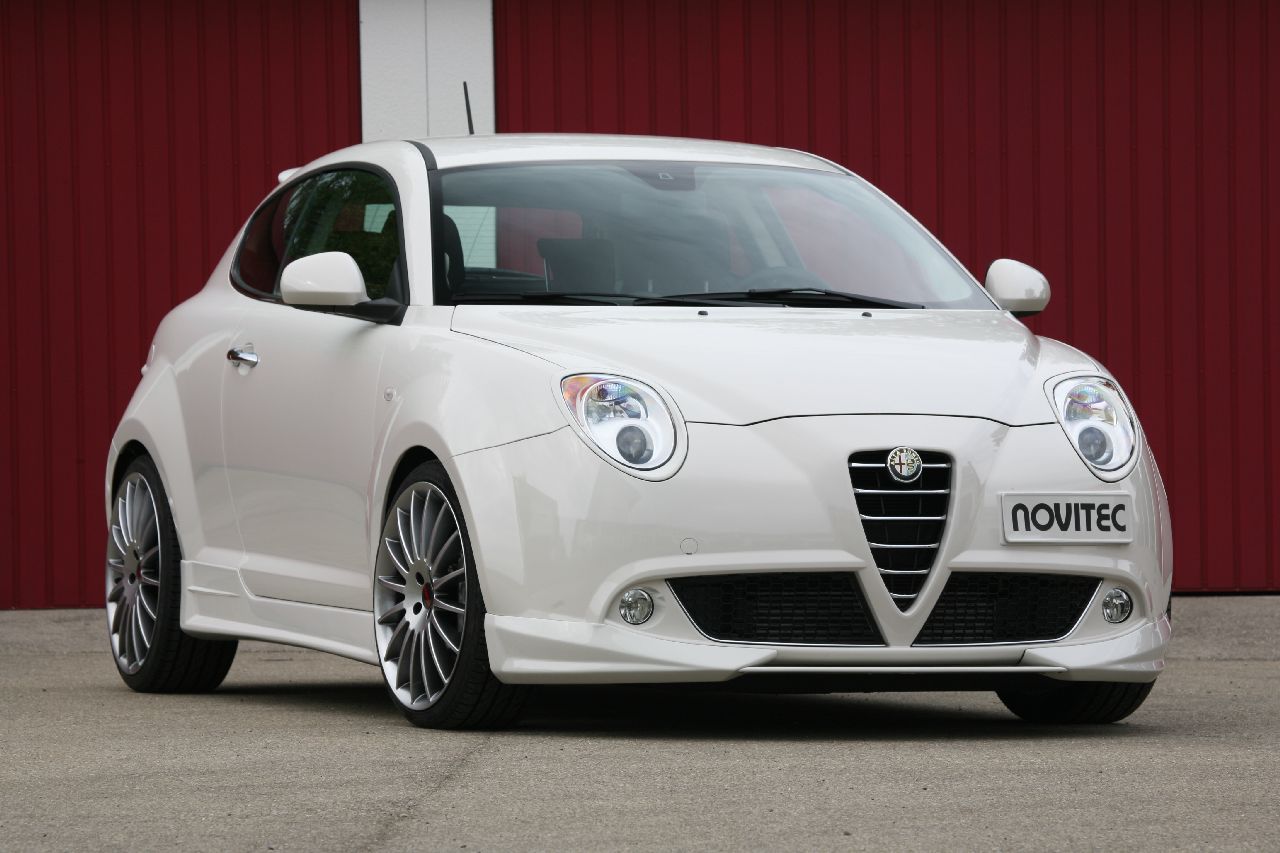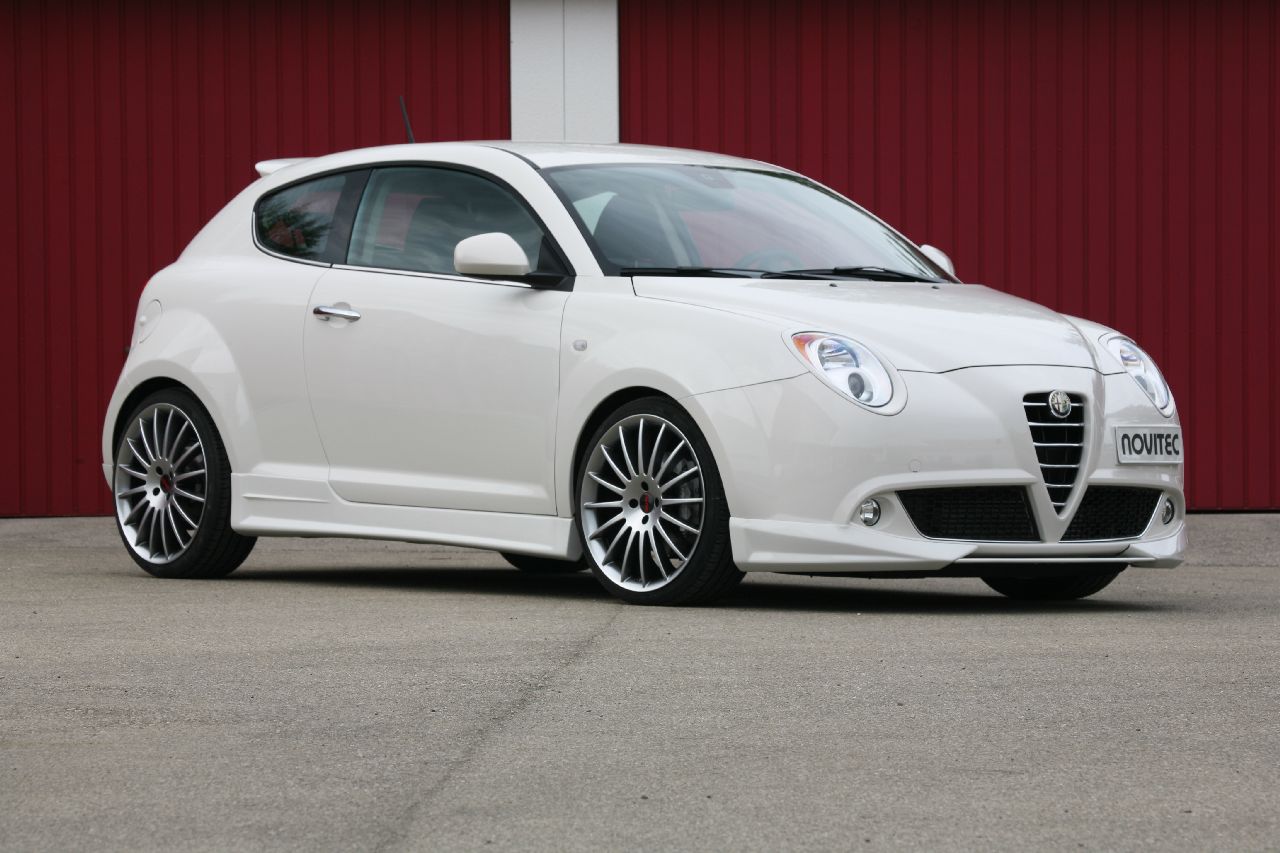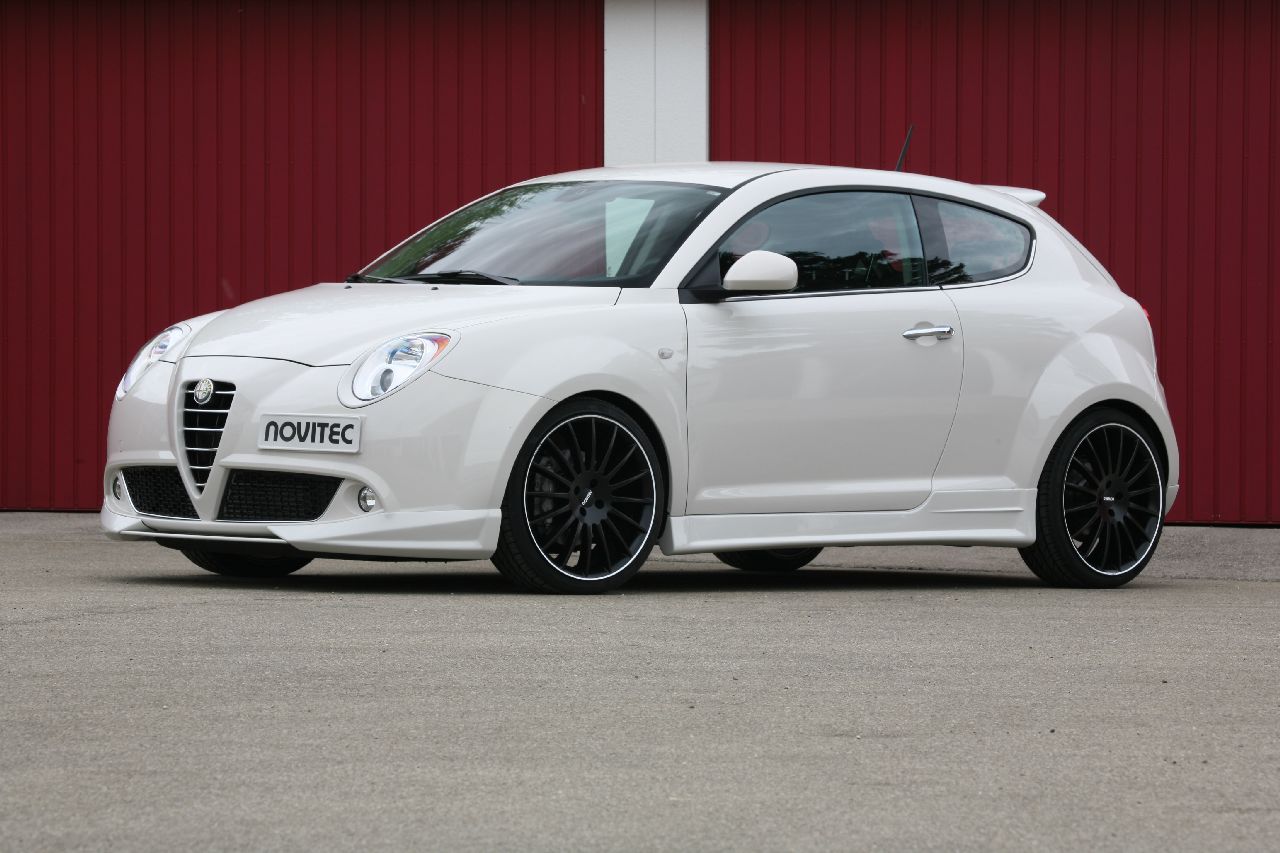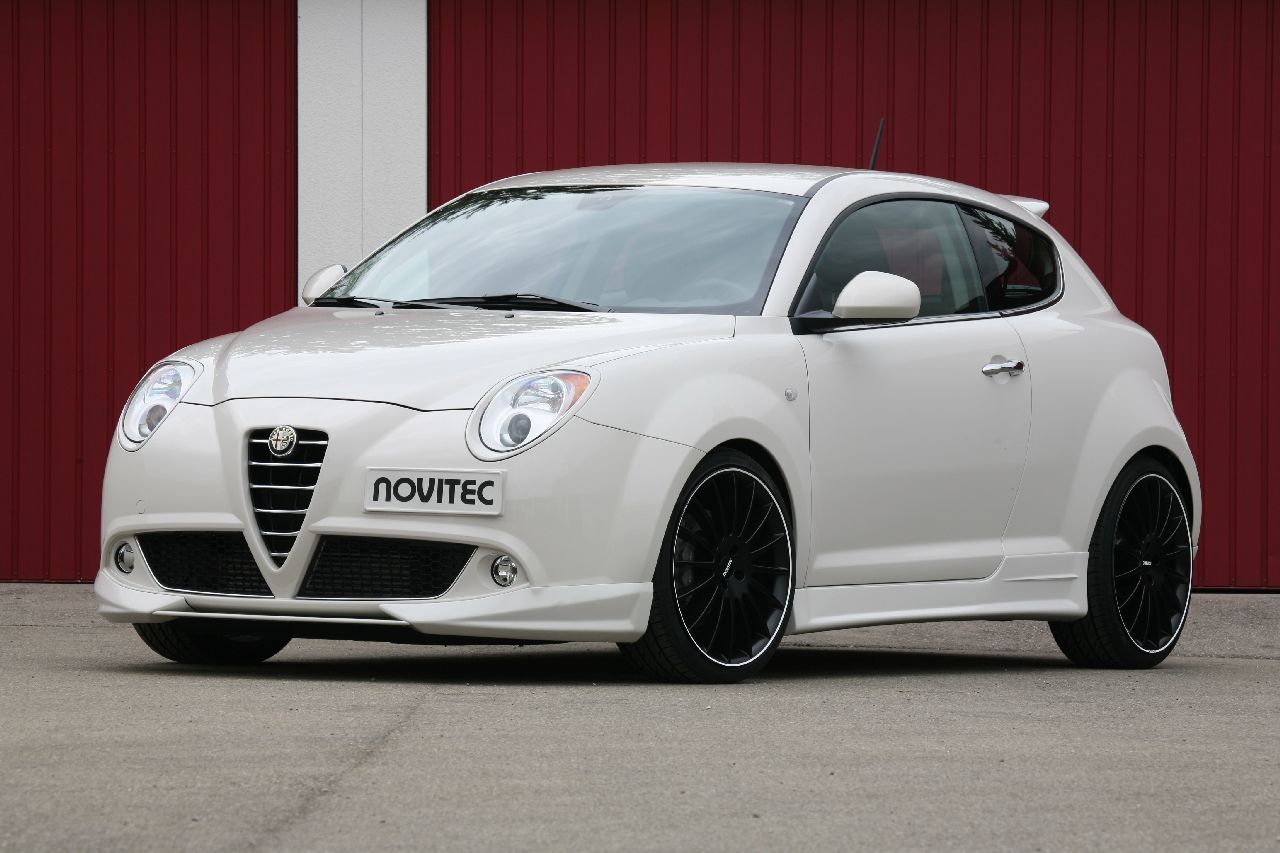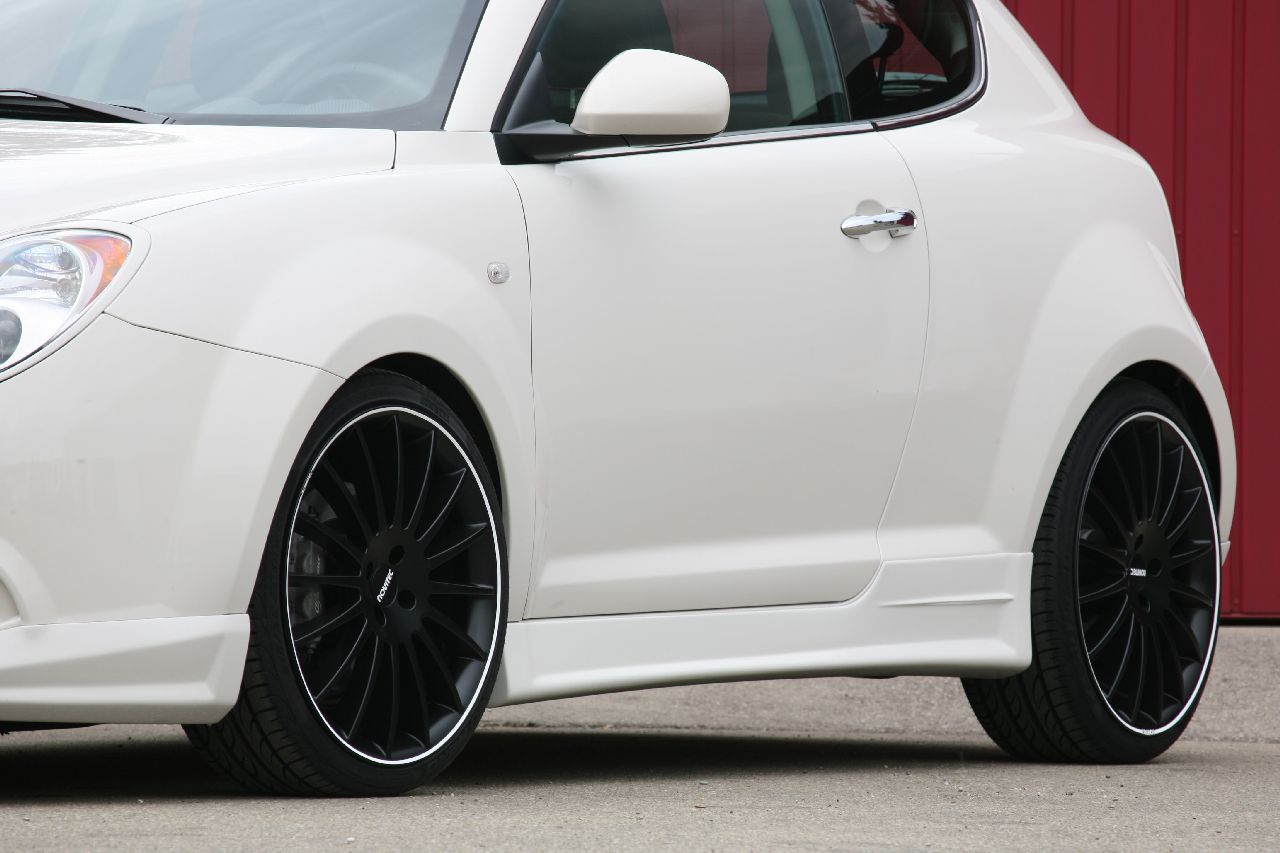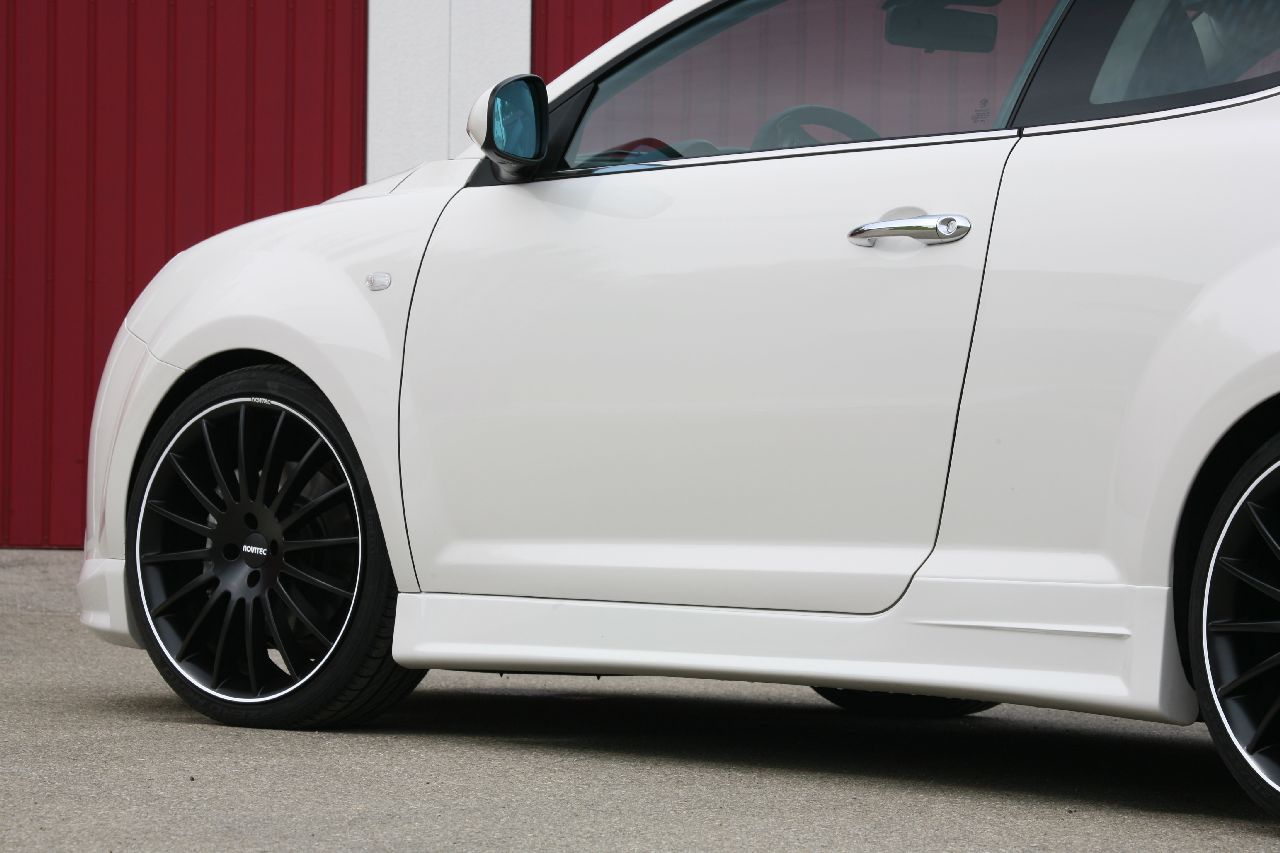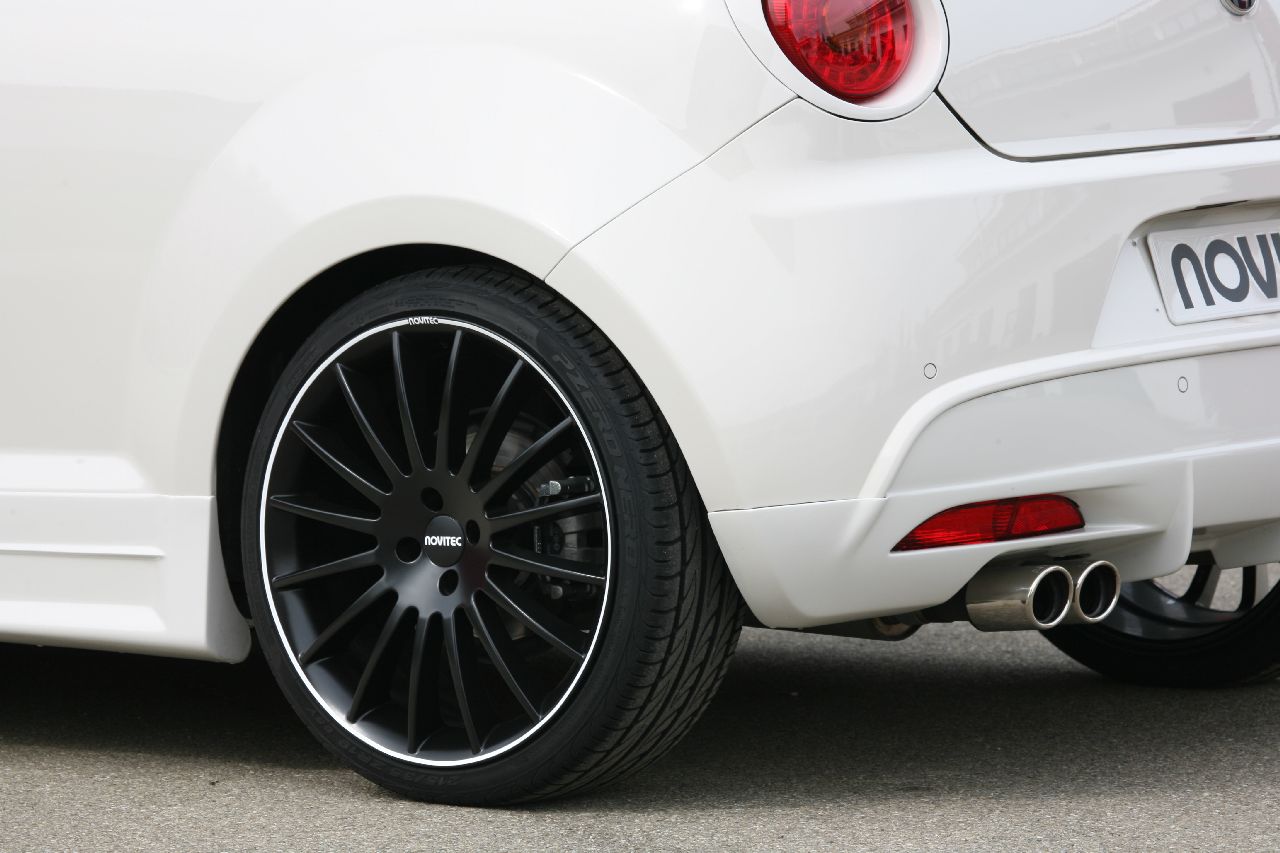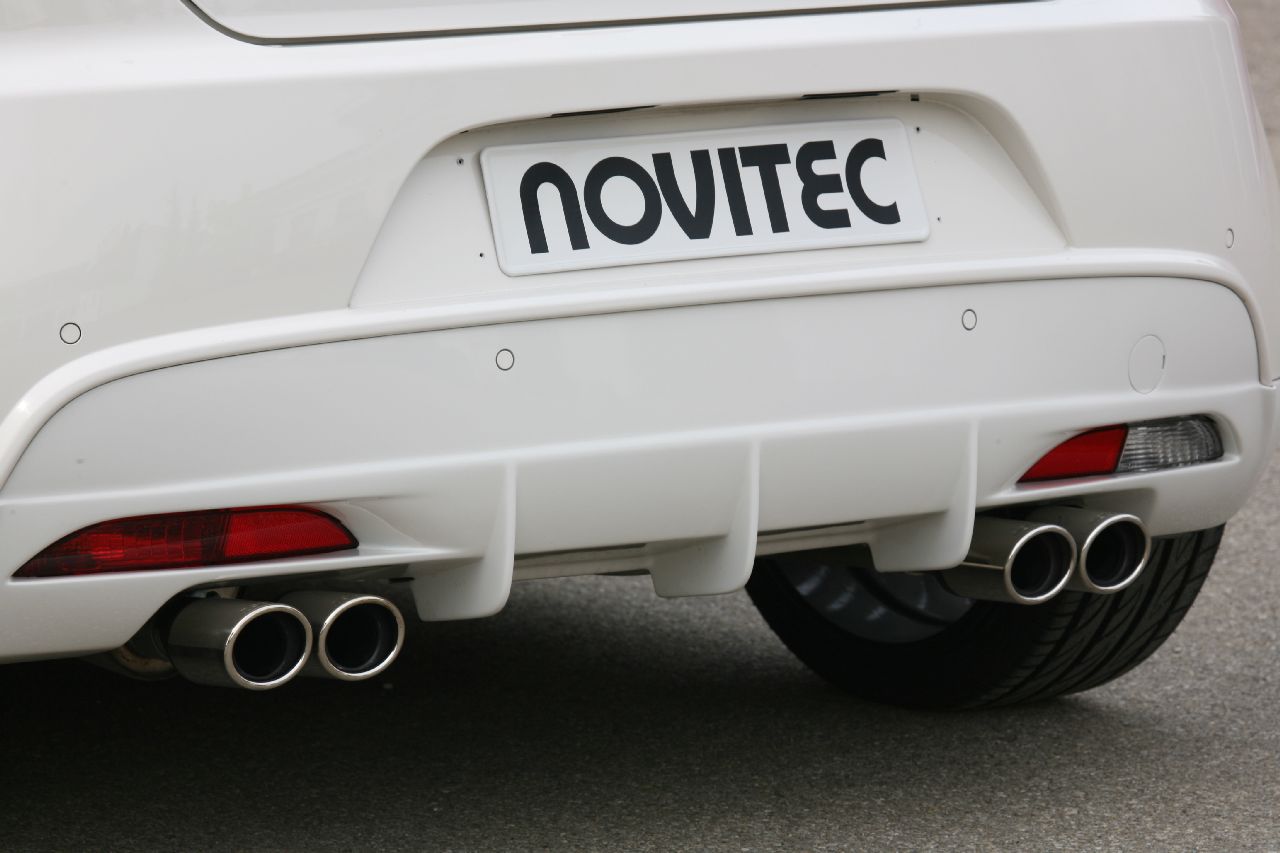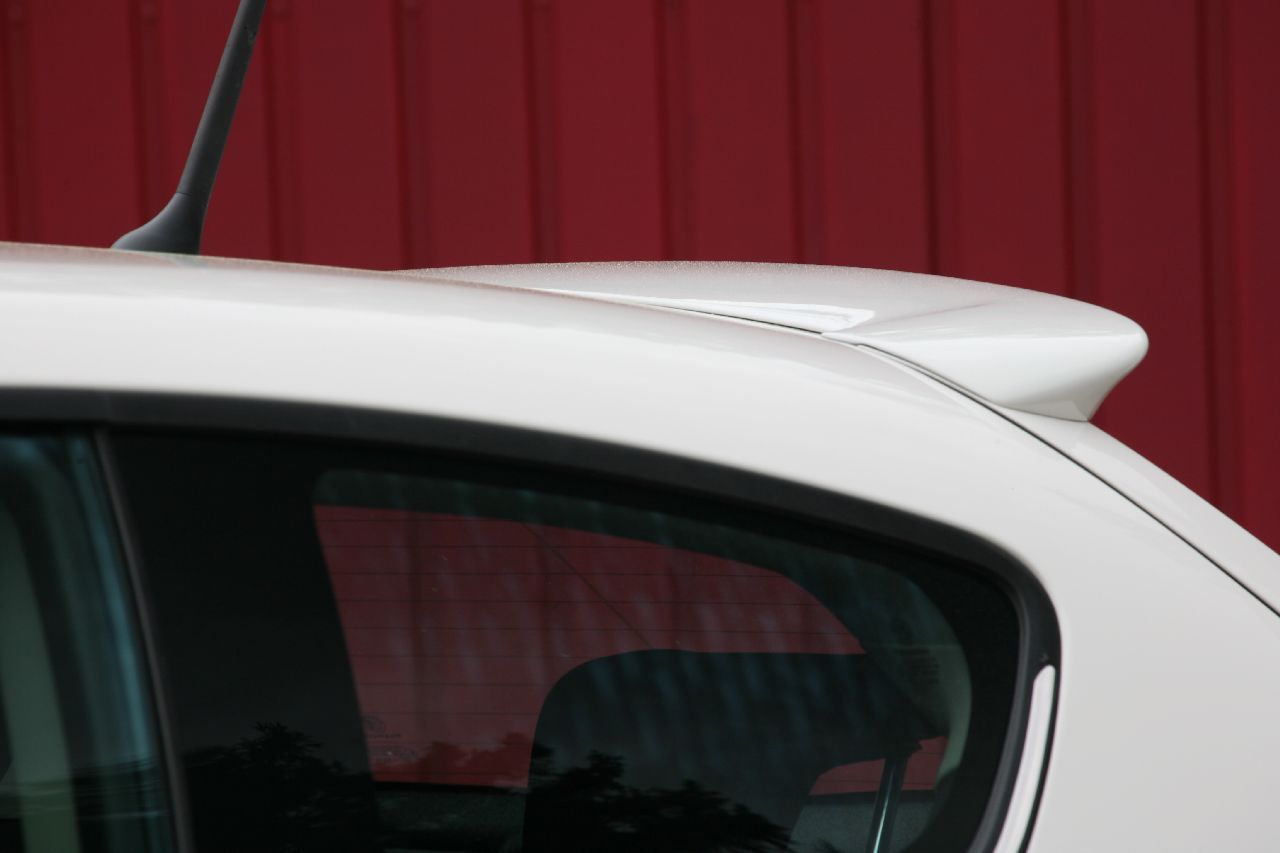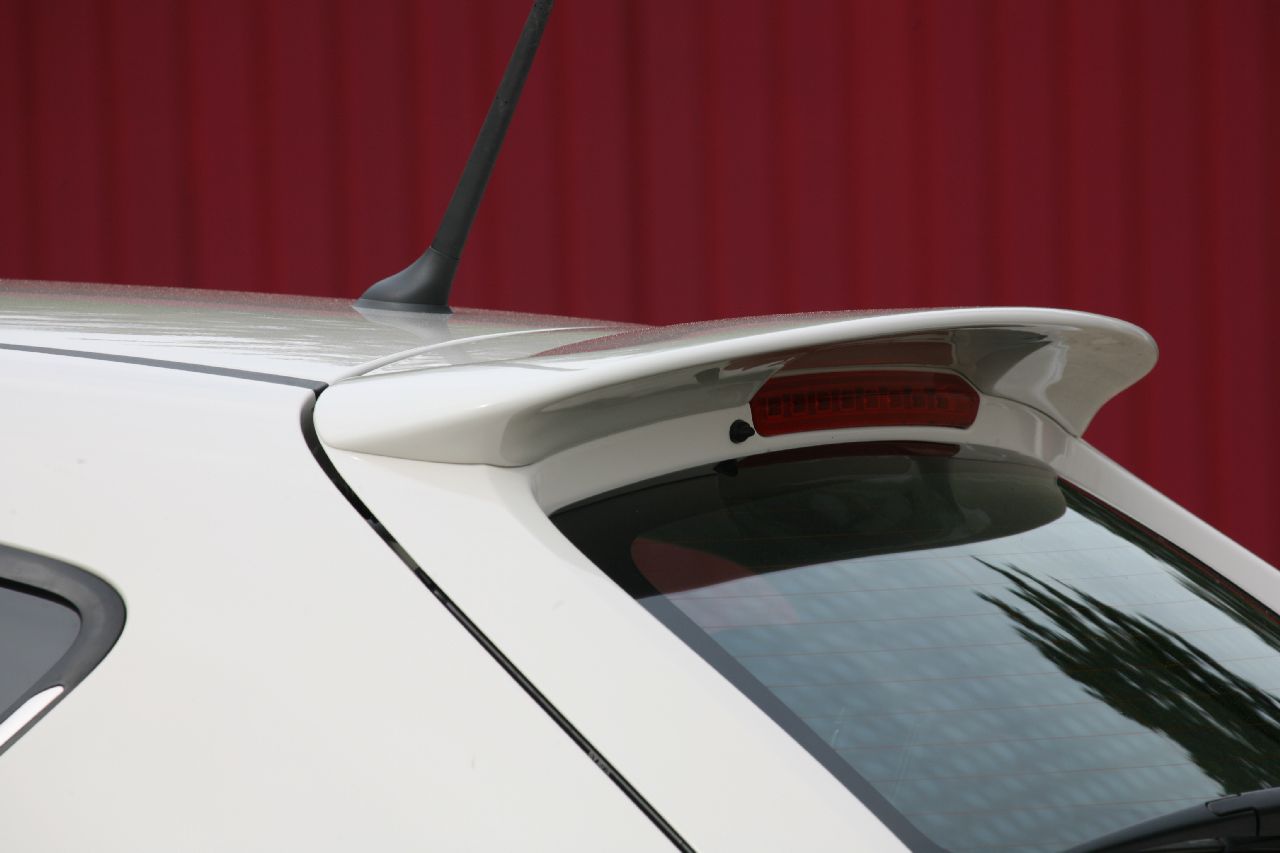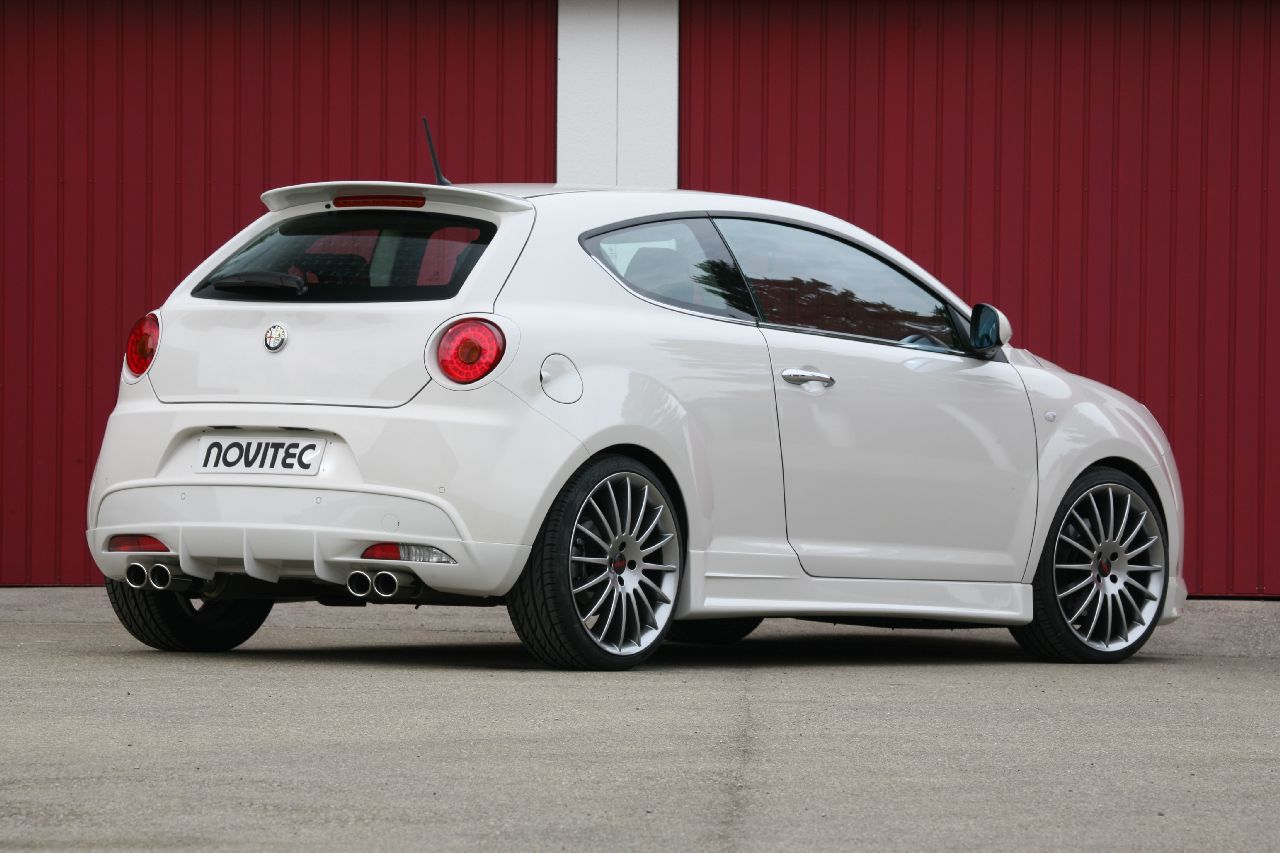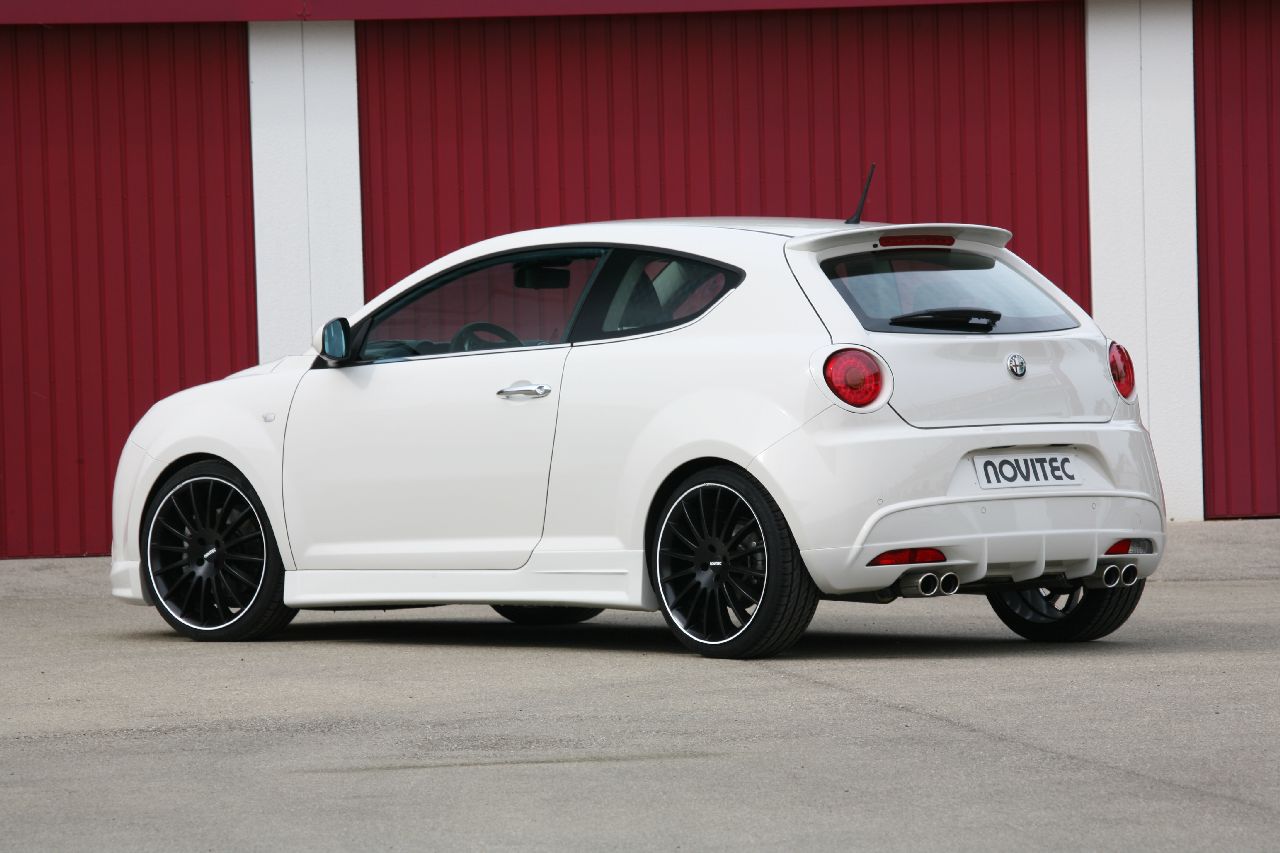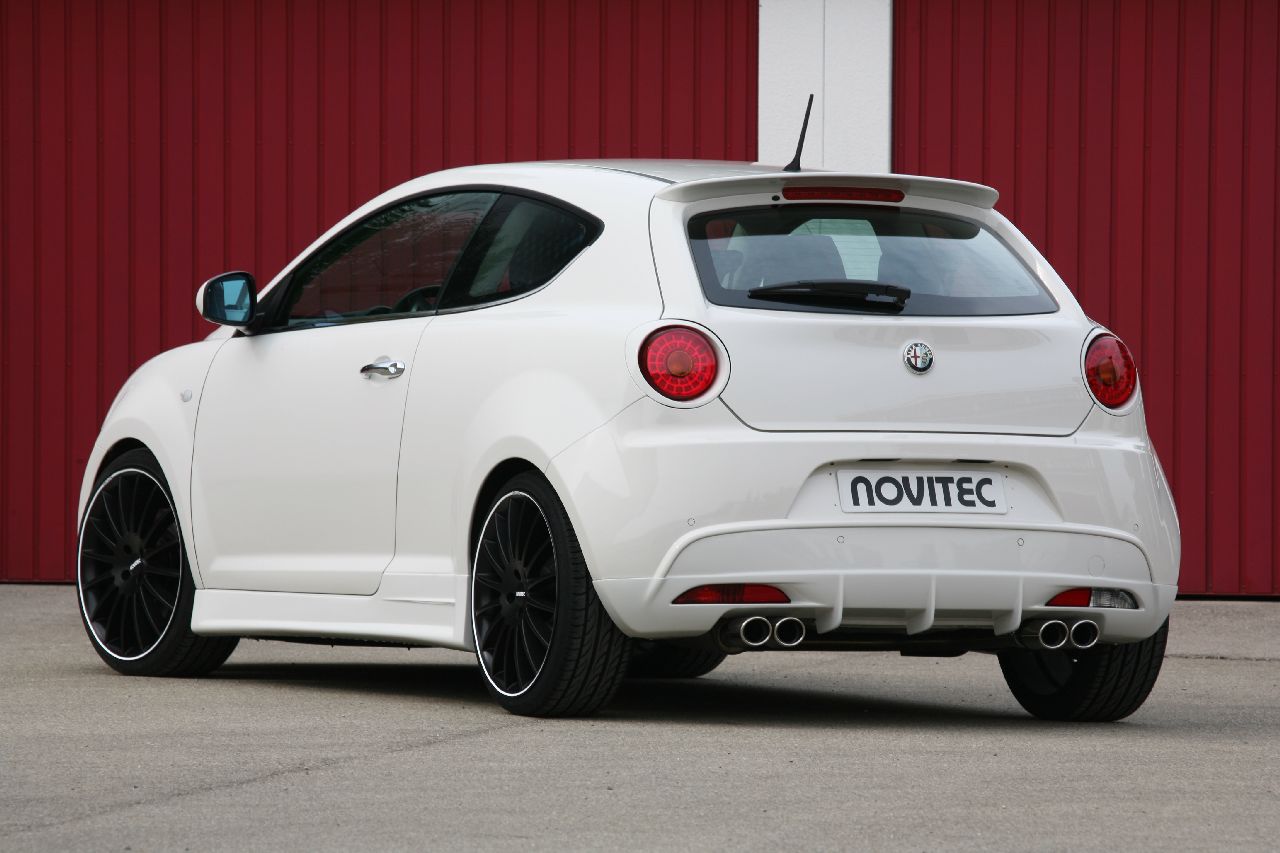 Source: carscoop.blogspot.com
http://www.tuning-links.com/news_566_Alfa+Romeo+MiTo+by+Novitec.html