Volvo XC60 by Heico Sportiv
26/03/2009 10:51 - admin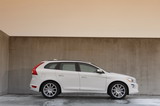 Volvo tuning specialist Heico Sportive has released new details and photos on its performance upgrades for the new XC60. Beginning with the cosmetic enhancements, there's a subtle bodykit made of polyurethane-plastic (PUR) that consists of side skirts, front bumper spoiler and rear skirt that houses the new four pipe exhaust system. Furthermore, customers can choose from a variety of alloy wheels that are available in sizes 18'', 19'' and 20''.
For the interior, Heico provides a full leather treatment. The complete set includes door panel inlays, front and rear seat covers, and gear shift knob and bag. Buyers can choose from nine different colors of leather while further leather types or other surfaces are available upon request.
Under the hood, thanks to a newly developed ECU for the XC60's diesel and petrol engines, the 2.4-liter inline 5-cylinder turbo diesels with 163HP and 185HP can both develop 210HP while the 285HP T6 turbocharged gasoline engine gains an extra 30HP for a total output of 315HP.
Finally, Heico Sportiv offers a new set sport springs that are fitted in combination with the series shock-absorbers and lower the vehicle's road height by approximately 30 mm.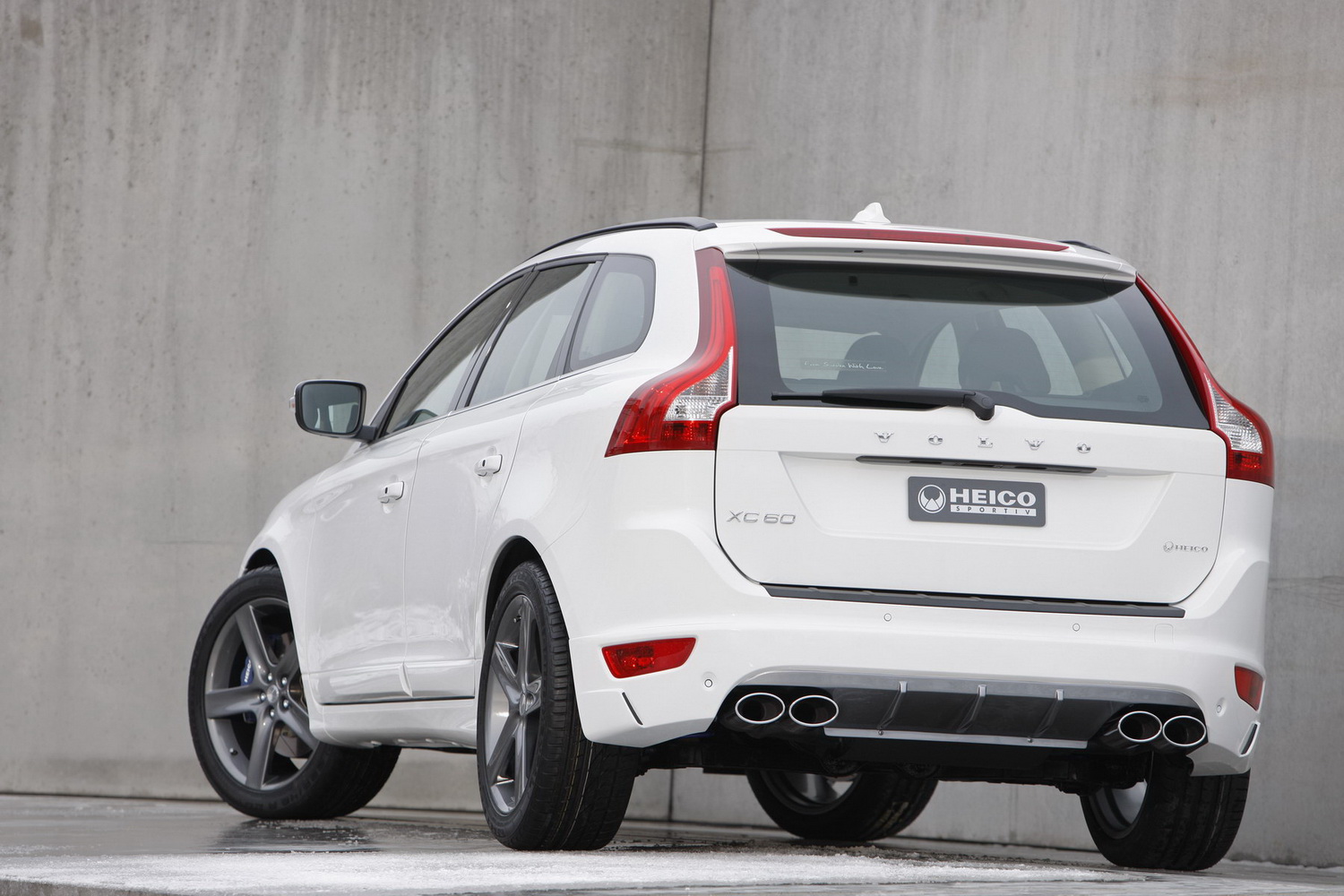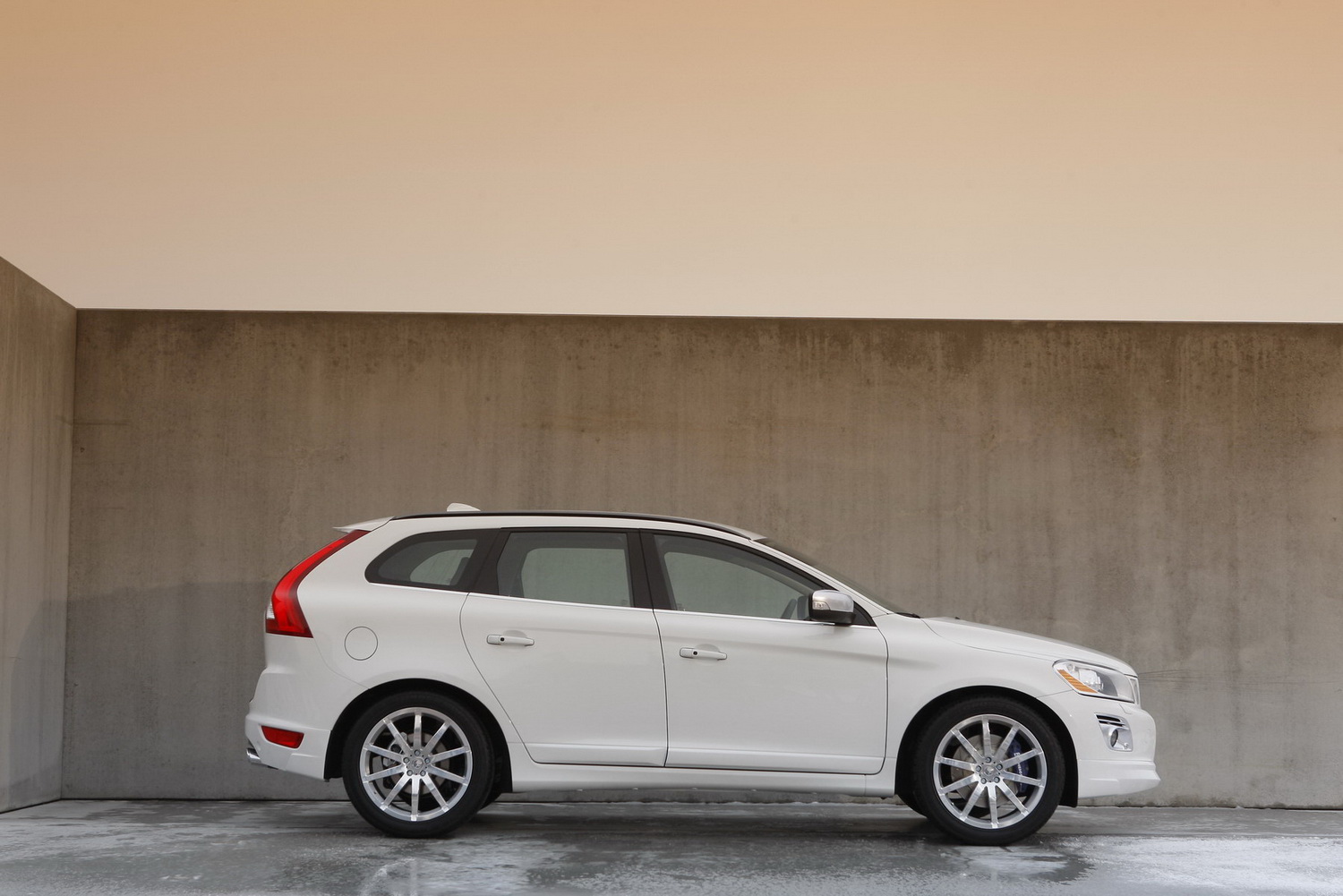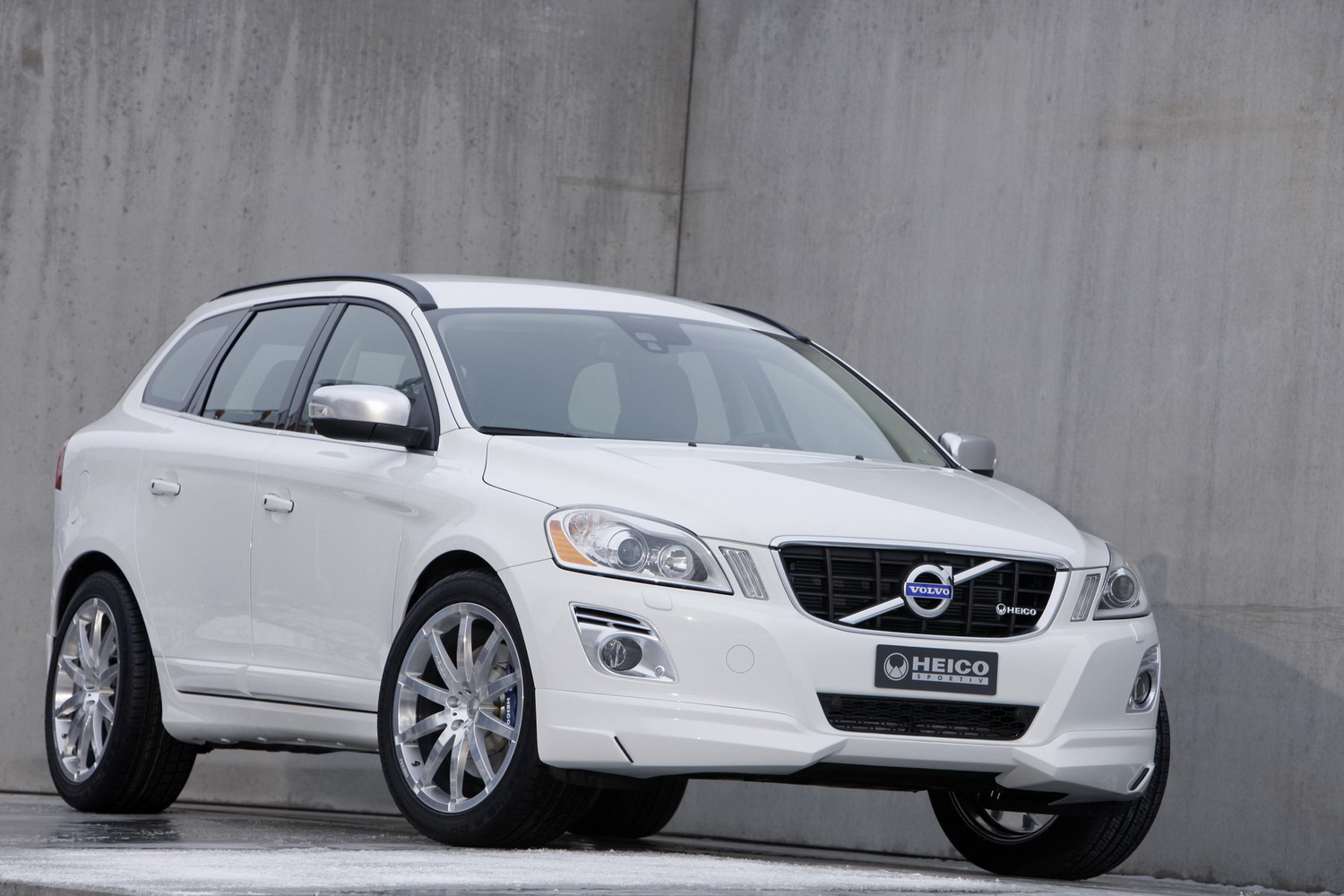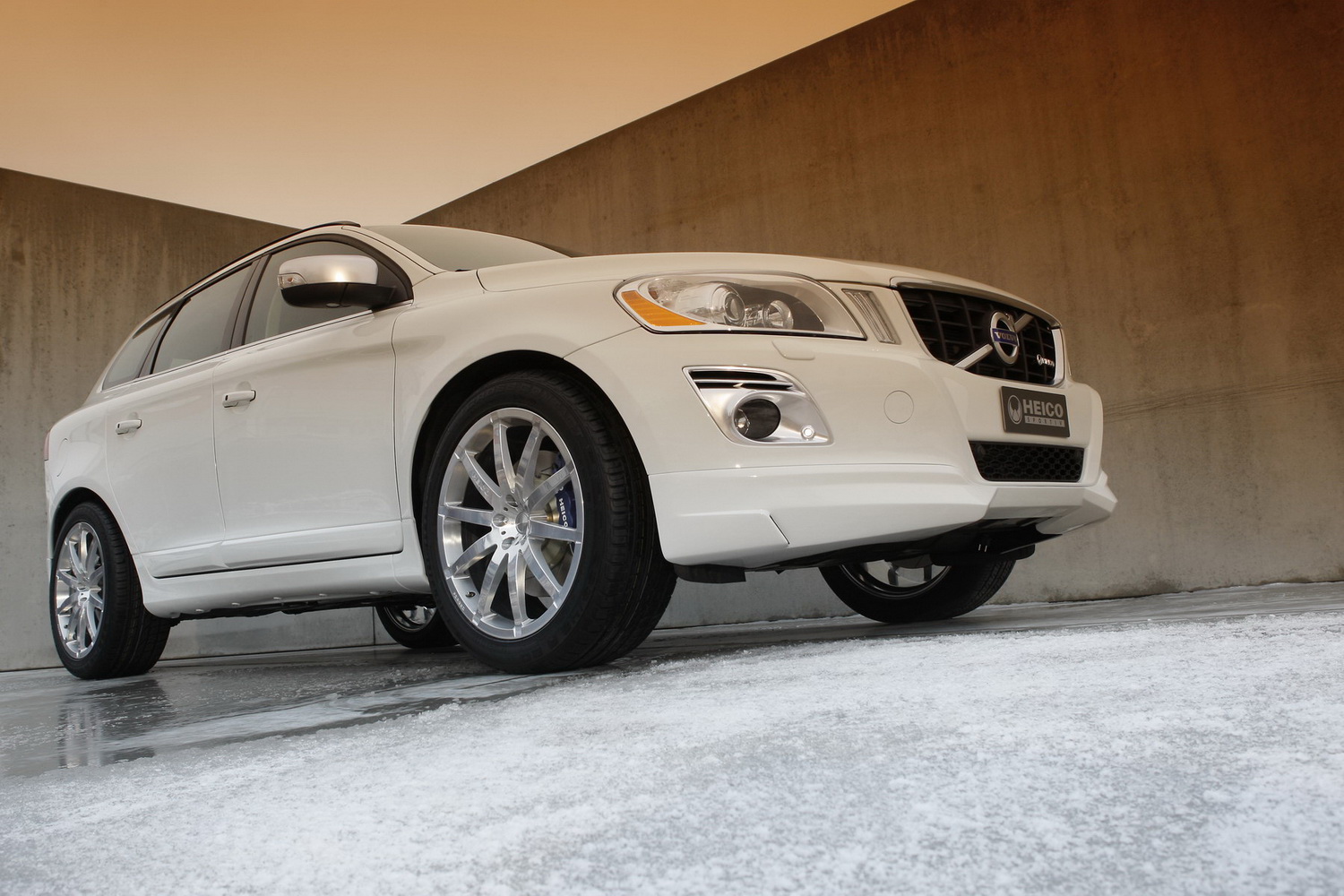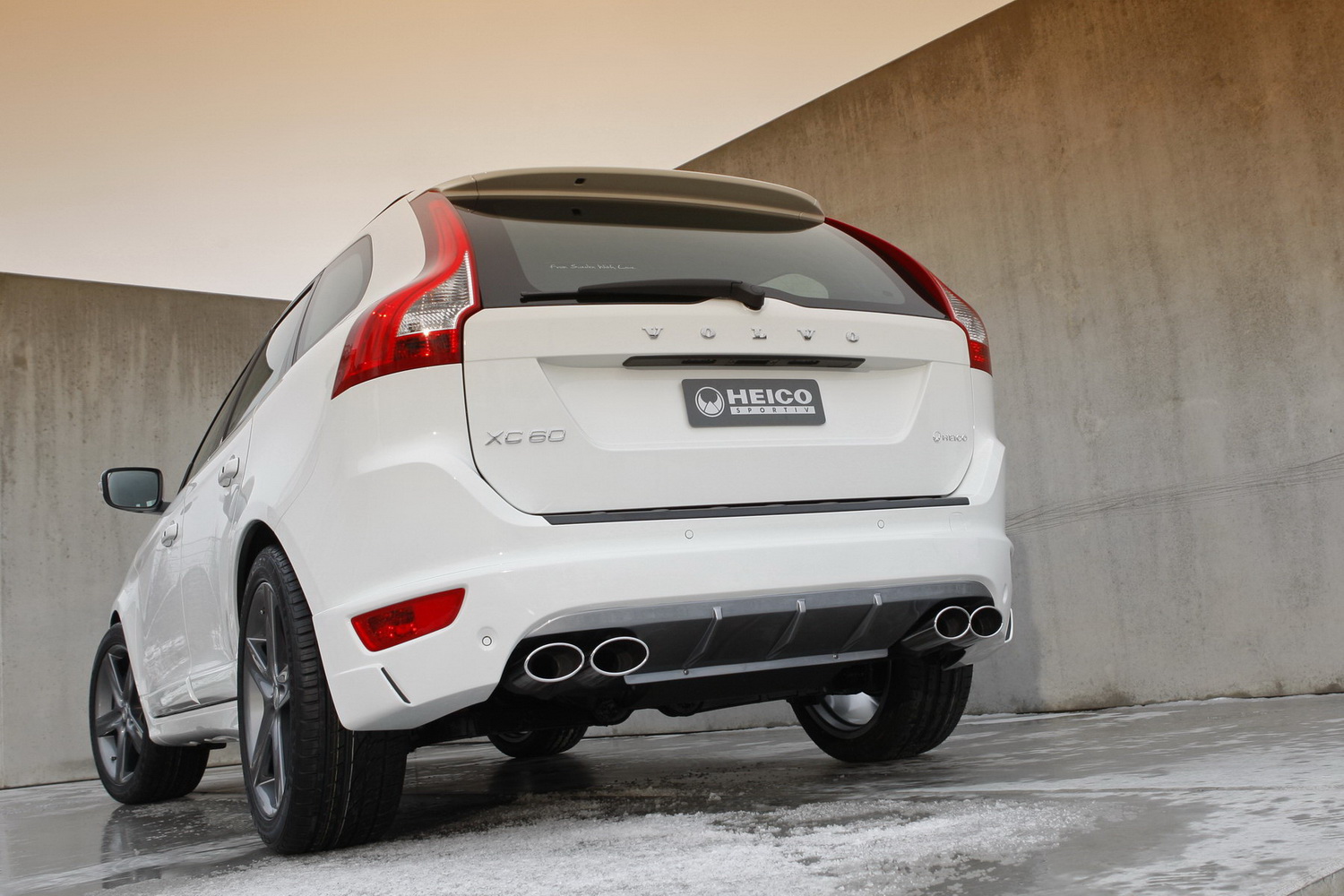 Source: carscoop.blogspot.com
http://www.tuning-links.com/news_495_Volvo+XC60+by+Heico+Sportiv.html