Audi R8 with 530HP Supercharged V8 Tuned by Wheelsandmore
23/03/2009 11:43 - admin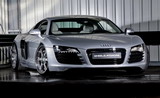 Can't wait for the 525HP Audi R8 5.2FSI V10? Then you might be interested in Wheelsandmore's new performance package for the R8 4.2-liter V8. The German tuner offers an ECU kit for €1,700 that gives the V8 an extra 30HP for a total output of 450HP. If you're willing to depart with €32,500 -or roughly the equivalent of a new TT Coupe in Germany- Wheelsandmore will add a kompressor boosting output to 530HP. Since we don't have an issue with cash, €13,998 will get you a set of 8-piston front and 6-piston rear brakes with high-performance pads.
Still have more money available? No problemo, €4,800 will give your R8 a handmade rear silencer with a valve system (optionally remote controlled add €900), €900 will buy you new springs, €3,999 an aluminum full race suspension and €8,949 a hydraulic lift full-race suspension that allows the lifting of the front and rear axle by 30mm.
Another €5,500 will get you a carbon-fiber front lip spoiler and a carbon-fiber rear diffuser while Wheelsandmore also offers two different sets of 20-inch alloys wheels wrapped in Dunlop Sport Maxx rubber for €9,250 and €9,800. For the record, all prices include 19% German tax and installation.
And since we're pretty sure that you like doing your math, the base price of an R8 V8 FSI in Germany is €109,100 while its V10 FSI counterpart costs €142,400...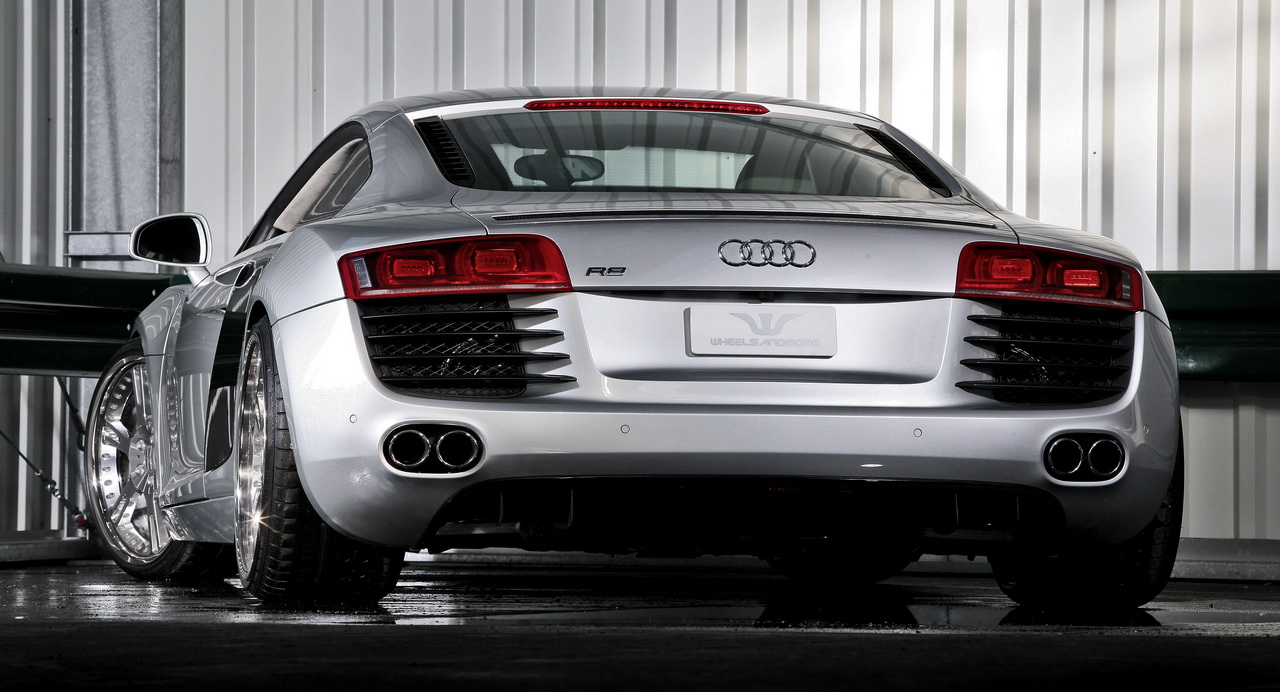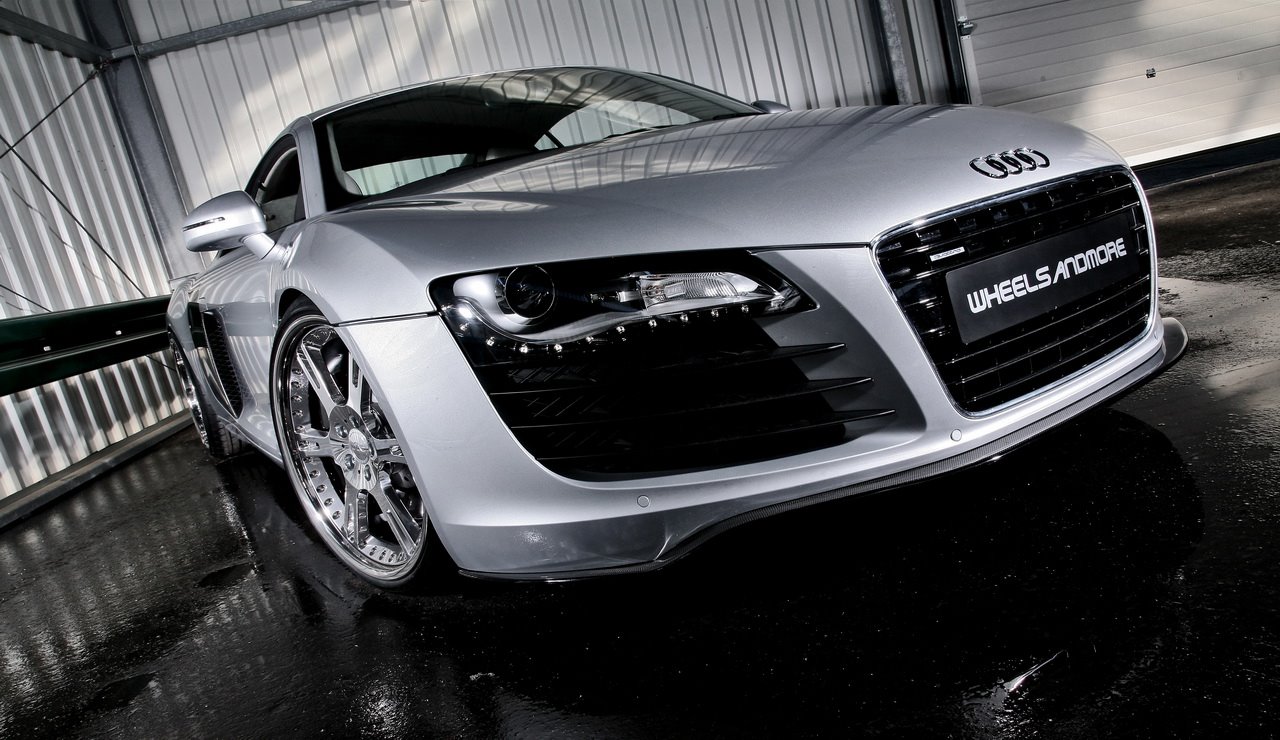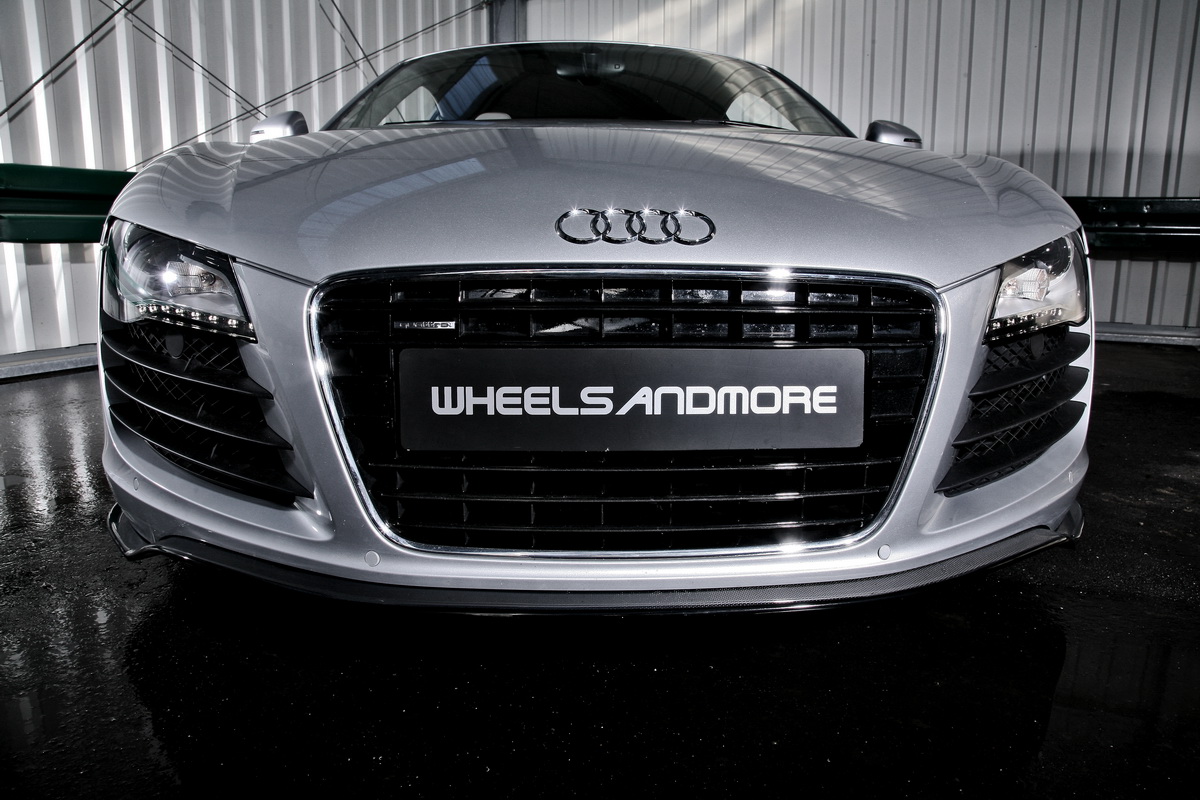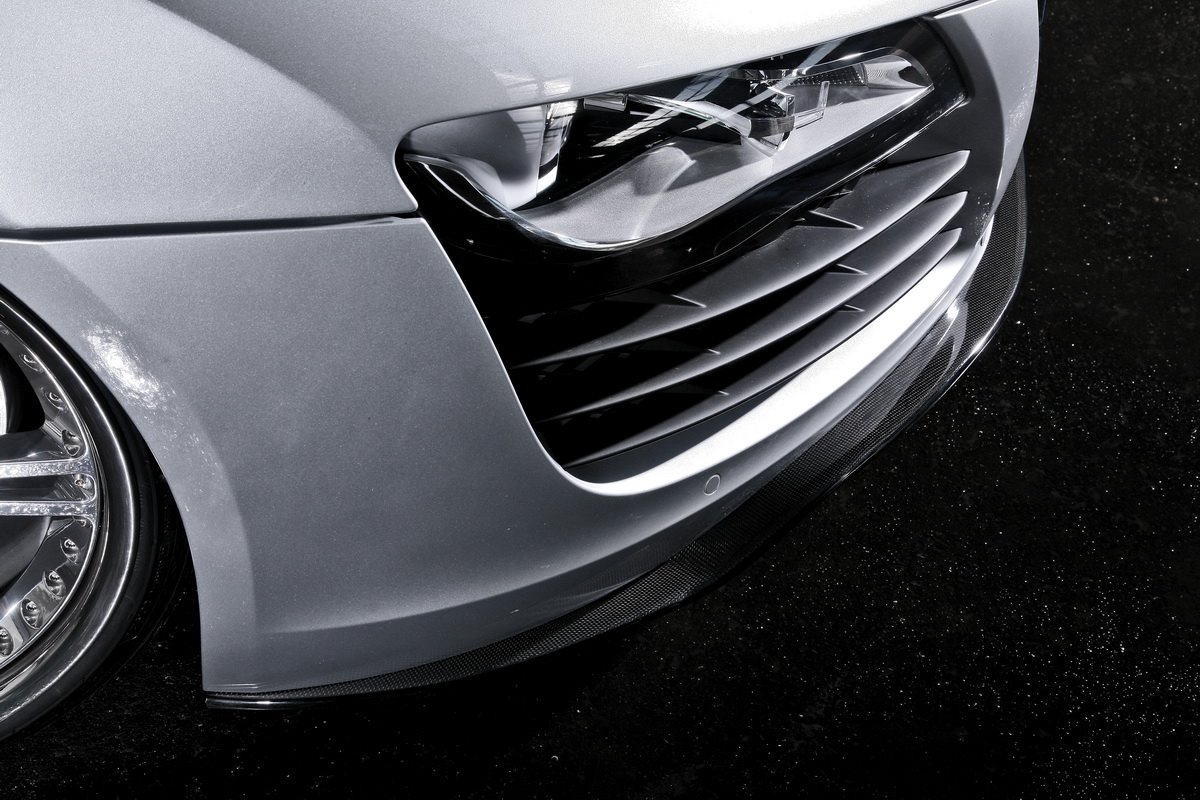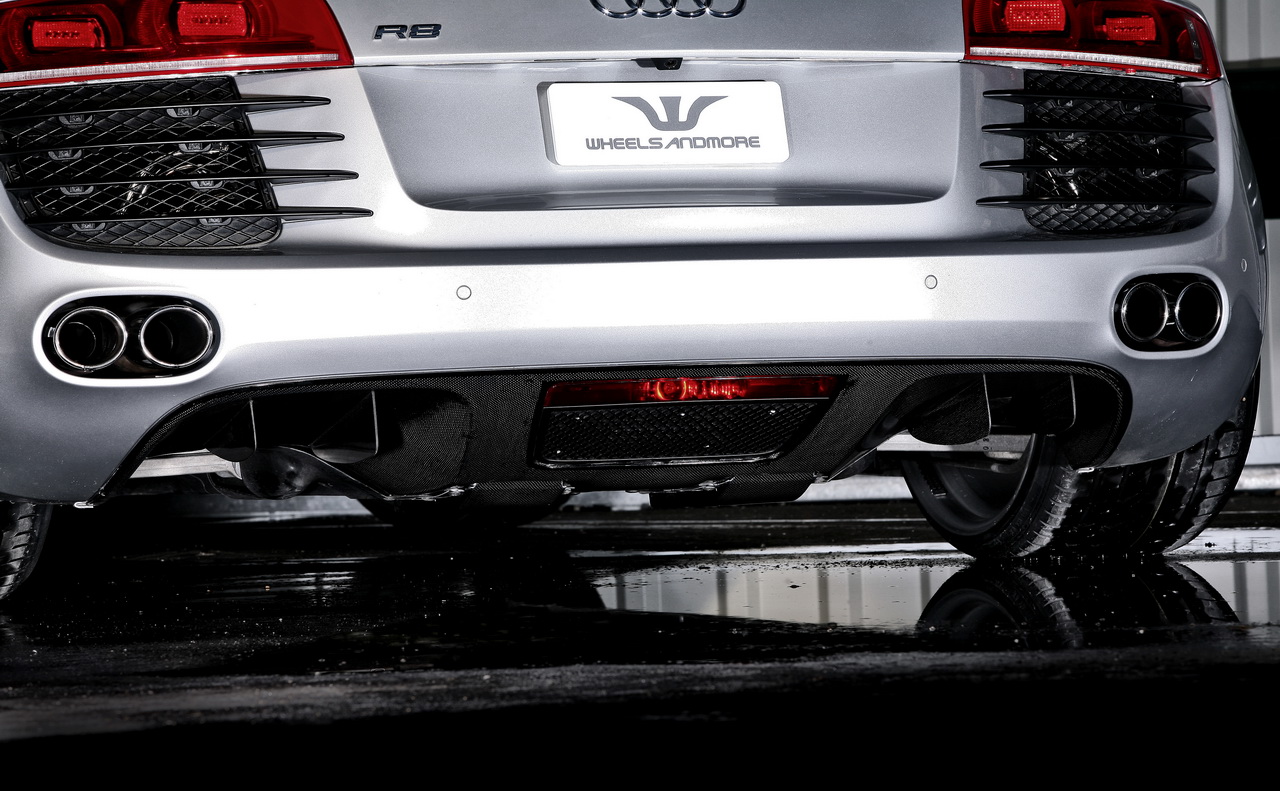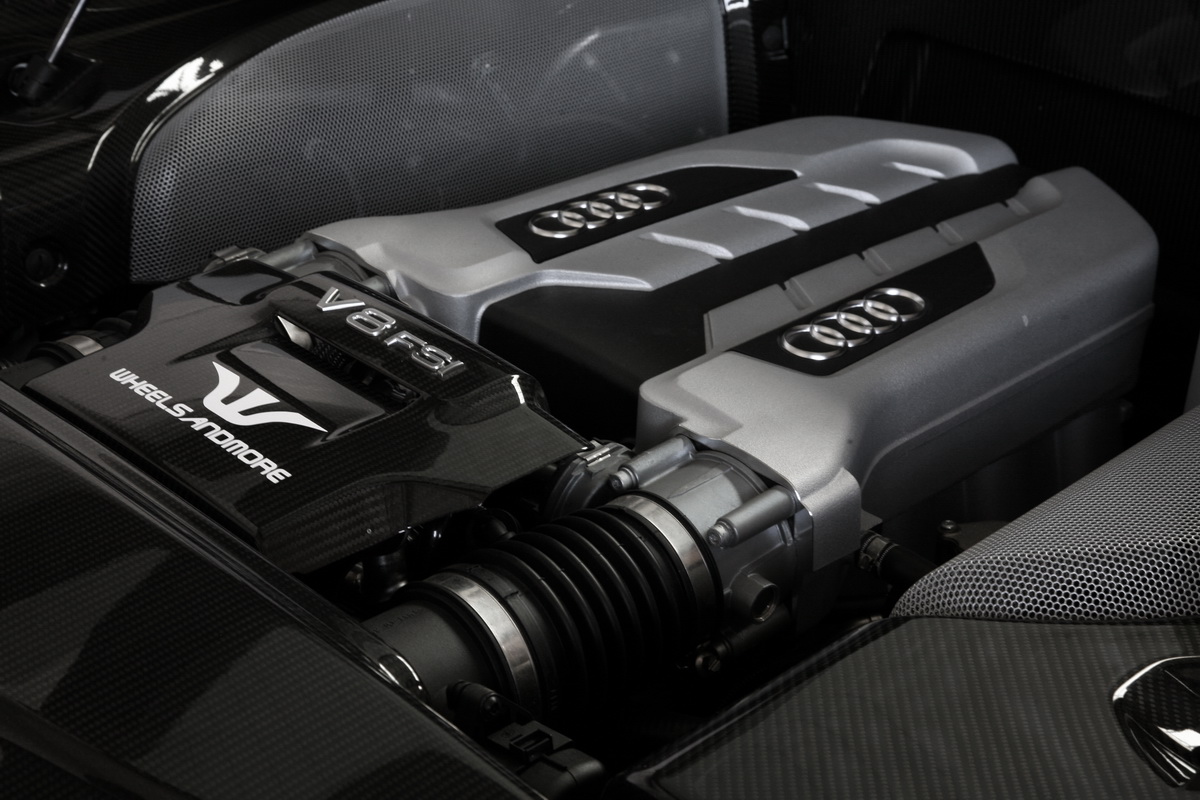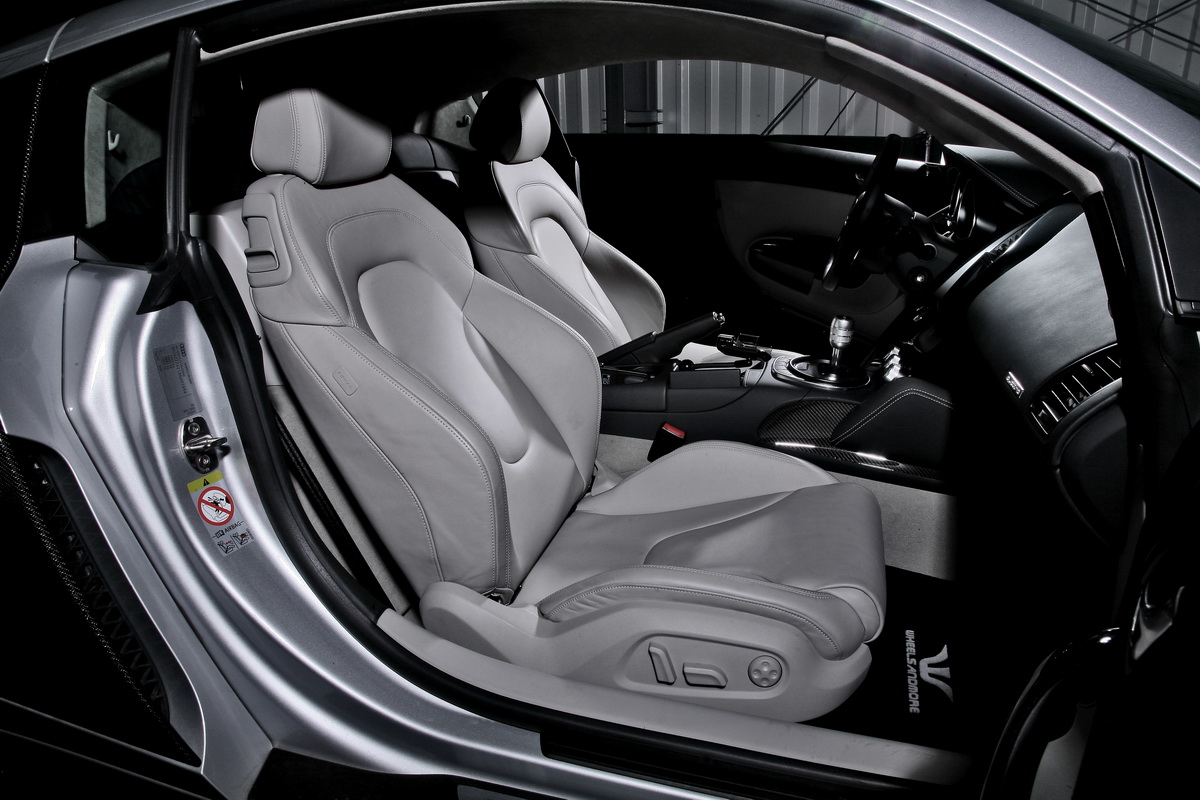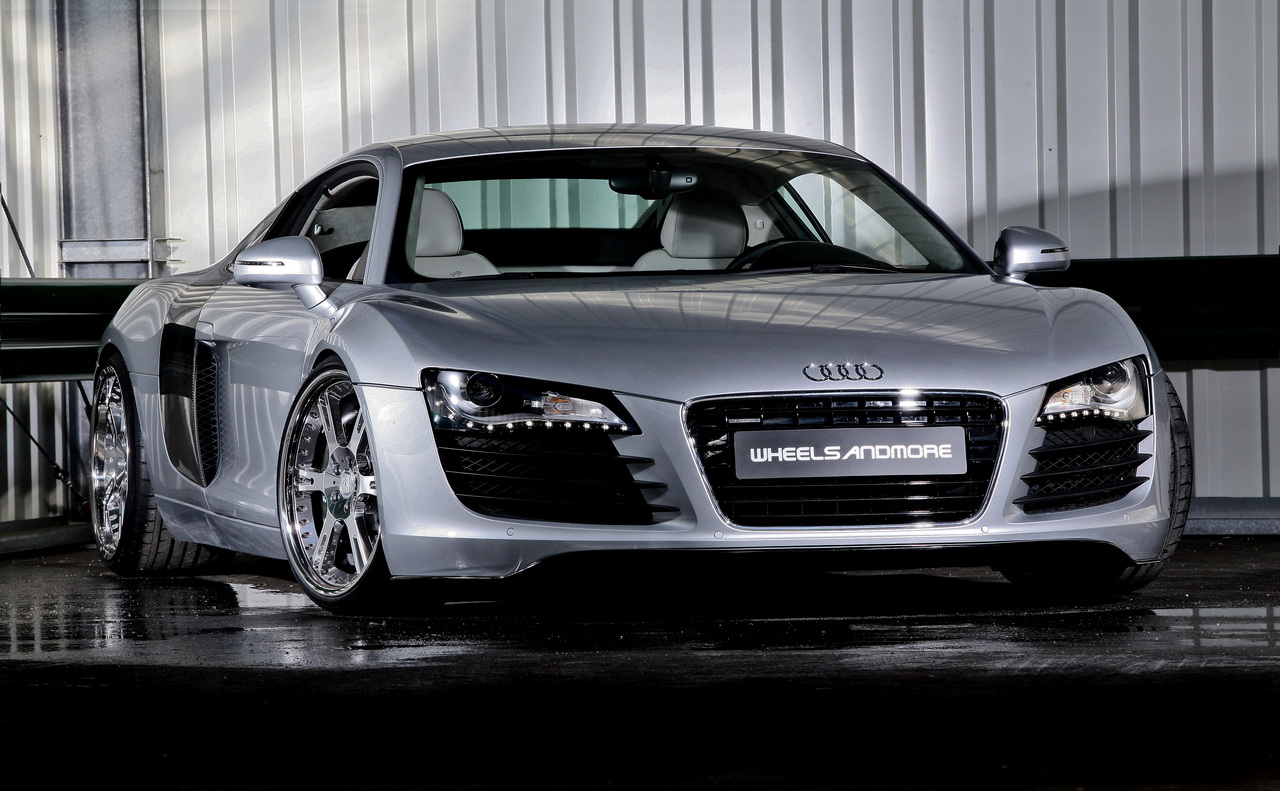 Source: carscoop.blogspot.com
http://www.tuning-links.com/news_493_Audi+R8+with+530HP+Supercharged+V8+Tuned+by+Wheelsandmore.html