B&B Tunes the new VW Tiguan up to 300HP
21/03/2009 17:10 - admin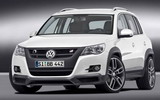 There seems to be no shortage of tuning proposals for Volkswagen models of all sorts these days. One of the latests offerings comes from German tuning house B&B that has presented an extensive tuning programme for Volkswagen's compact SUV, the Tiguan. Starting with the engine kits, B&B offers various tuning stages for all gasoline and diesel units.
Specifically, the base gasoline 1.4 TSI 150HP can be upgraded to deliver 190, 200 or 220HP, the 2.0 TFSI 170HP to produce 220, 240, 280 or 300HP and the 2.0 TFSI 200HP, 240, 250, 286 and 300HP. As for the diesel range, the 2.0 TDI 140HP can be modified to develop 174 or 200HP and the 2.0 TDI 170HP, 200 or 220HP.
The engine mods can be accompanied by a sport suspension kit that lowers the ride height as well as a full bodykit and various alloy wheel designs available in sizes 18'', 19'' or 20''....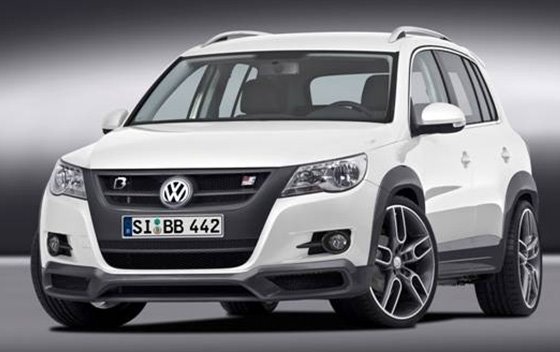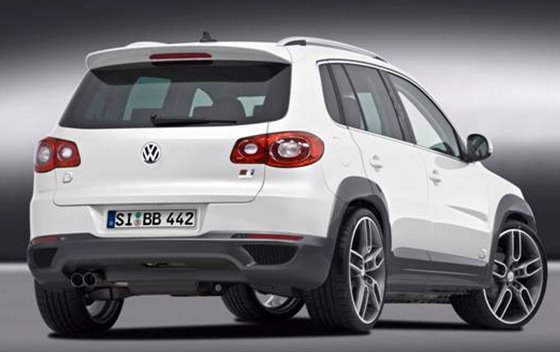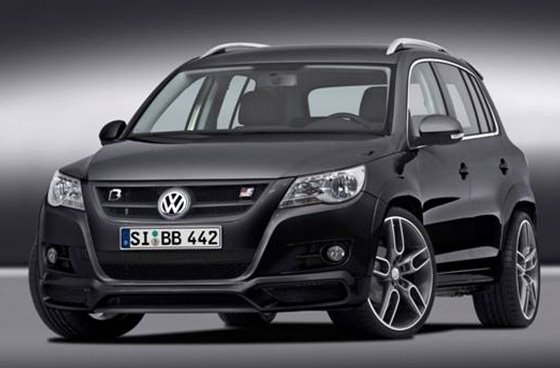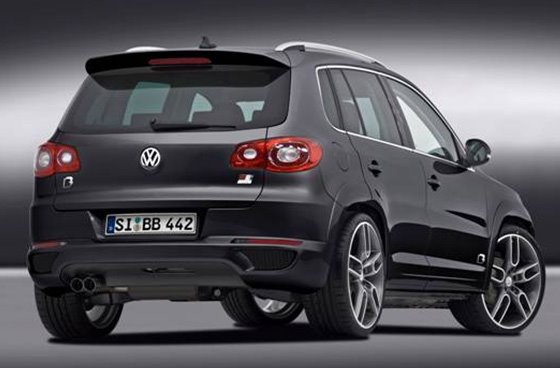 http://www.tuning-links.com/news_491_B%26B+Tunes+the+new+VW+Tiguan+up+to+300HP.html