Caractere Volkswagen Scirocco at 2009 Geneva
13/03/2009 11:42 - admin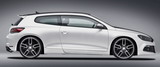 Car tuner from Belgium, Caractere, has unveiled its new body kit and performance upgrade for the new Volkswagen Scirocco at the 2009 Geneva Motor Show.
The Caractere Volkswagen Scirocco's 2.0-liter TFSI engine comes in five tuning stages with the first stage delivers an increase of power from the standard 200 hp (147 kW) to 239 hp (176 kW) and 340 Nm for the price of €998.
Stage 2 offers 256 hp (188 kW) and 360 Nm of torque at €1,998 while Stage 3 delivers 286 hp (210 kW) and 400 Nm of torque at €5,950.
The fourth stage is called EVO that produces 299 hp (220 kW) and 420 Nm of torque at €9,950 and the Stage 5 is called EVO R where the Scirocco produces 349 hp (257 kW) and 450 Nm of torque at the price of €19,950.
All the power increases above are made possible by ECU reprogramming, new turbochargers and new exhaust system.
The Caractere Volkswagen Scirocco body kit features a new front spoiler, a new front grille, a roof spoiler, a set of side vents and door trims and a rear spoiler with or without new stainless steel exhaust tips.
The Caractere Scirocco stands on CW1 wheels which come in 3 sizes, 18", 19" and 20" and equipped with new lowered springs.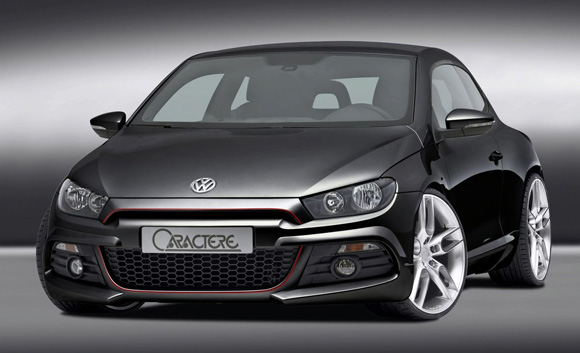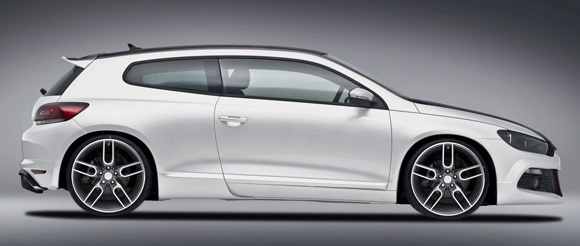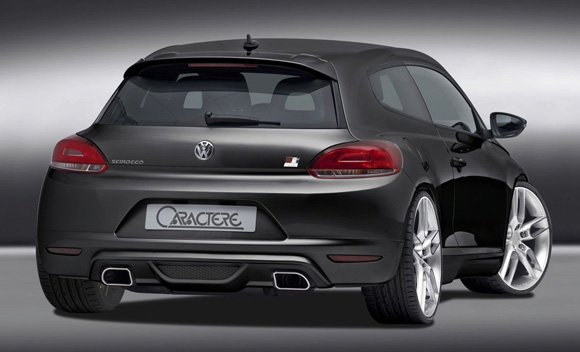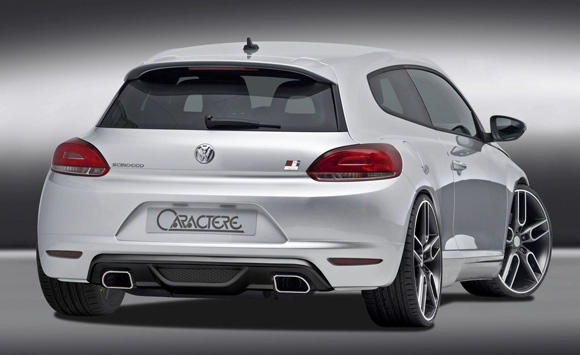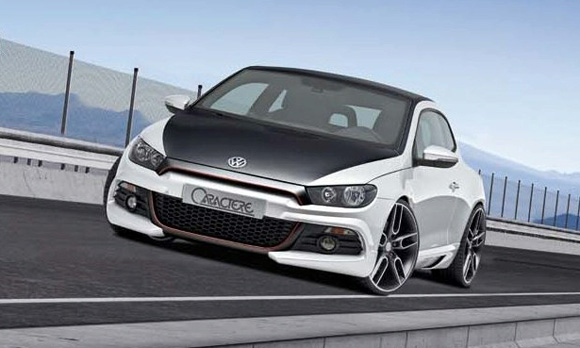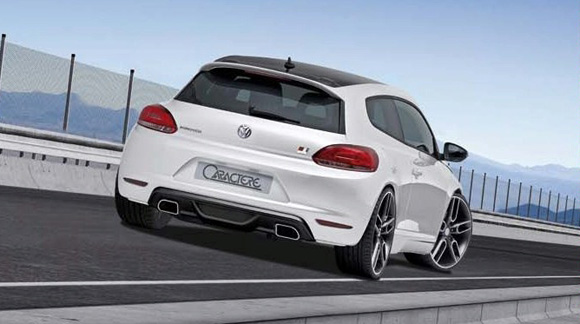 Source: revmods.com
http://www.tuning-links.com/news_484_Caractere+Volkswagen+Scirocco+at+2009+Geneva.html