Bavaria-based Mansory markets itself as the premier tuner of luxury British automobiles. No wonder the Bentley Continental GT is again the subject of a tuning exercise. This time three GT Speed examples were picked for the job. Mansory calls them Vitesse Rosé - Vitesse is velocity in French while Rosé represents the dark pink colour paint job.
The main focus was on the visual side where body components made of Polyurethane Reaction Injection Mold (PU-RIM) are fitted as part of the aerodynamic package. The front and rear aprons form a unit with the side skirts while LED daytime running lights are integrated to provide extra appeal. The bonnet is made of carbon fibre, and so is the rear spoiler which also acts as a downforce component.
Road grip is courtesy of Dunlop Sport Maxx GT tyres of 285/30 ZR 21 size, wrapped around 10.5 x 21 light aluminium alloy wheels. An air suspension system lowers the car to different levels so as to improve handling and adapt to different driving situations. Overlapping chrome tailpipes work in sync with the newly developed stainless steel exhaust system and the powerful 12-cylinder engine to give a satisfying engine note.
The interior is made of premium materials such as expert-processed, hand-stitched leather. Foot pedals are aluminium and carbon fibre appears on some internal parts.
Mansory will showcase the Vitesse Rosé at the Frankfurt International Motor Show next week.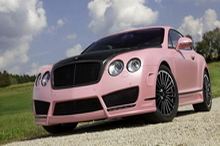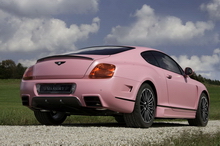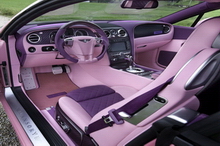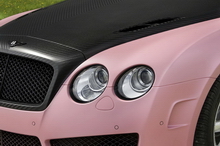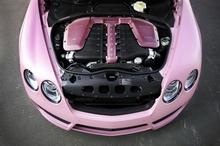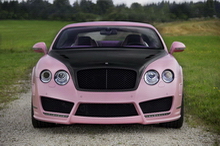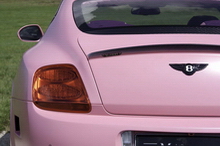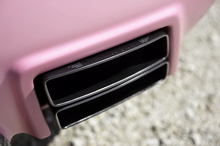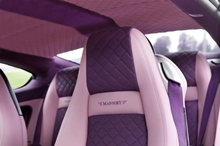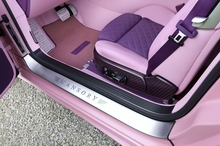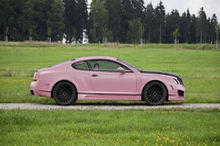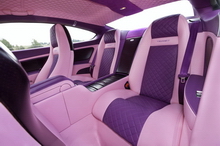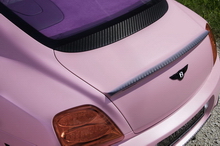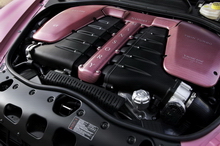 Source: worldcarfans.com