Few things are better in life than the previous-generation BMW M3 E46, one of the most complete Ms ever built. Nevertheless, many tuners such as Kneibler Autotechnik believe that there's plenty of room for improvements. The German tuning house has come out with a comprehensive package of powertrain, chassis and body modifications. The company has boosted the M3's 3.2-liter straight-six performance with a supercharger, intercooler and ECU upgrade.
These changes result to a total output of 456 horsepower and 498Nm (367 lb-ft), up from 343 horsepower and 365Nm. But there's a price for the upgrade -literally: the performance kit costs a hefty €13,000 while the sports muffler will cost you another €1,350.
Other available performance modifications include a new braking system with 6-piston calipers at the front (€3,852) and 4-piston calipers at the back (€3,103), KW-Sport coilover kit (€1,749) and stabilizers (€419) plus 20-inch alloy wheels from Oxigin wrapped in 255/30 Hankook tyres up front and 305/25 at the rear (€2,723).
We wouldn't suggest it from a style point of view, but Kneibler Autotechnik also offers an LSD scissor door conversion for €1,990.
If you do you the math, the total price of the package (without the doors) comes out to a more than hefty €26,196 or about $37,500 at today's exchange rates.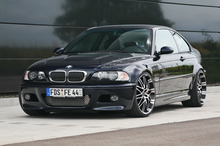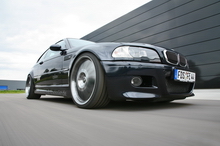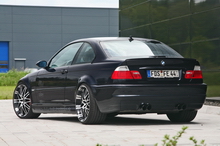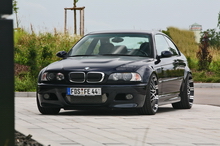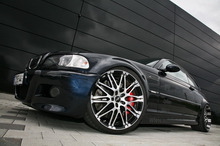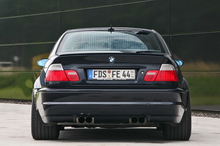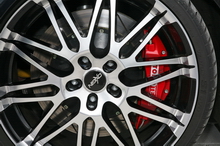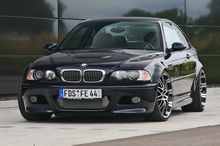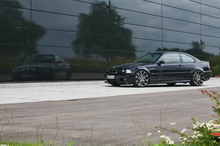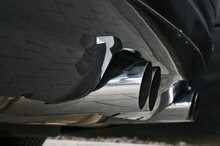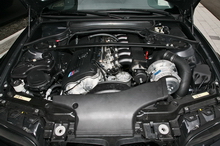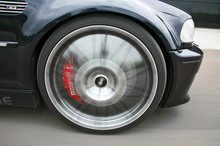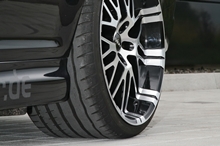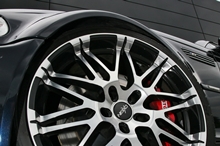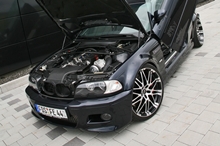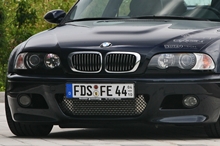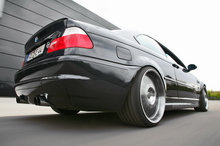 Source: carscoop.blogspot.com