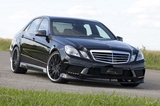 Lumma Design of Germany has come out with some pretty radical creations over the past years such as the BMW M5 CLR 500 RS and the CLR X650 GT. This time, however, the German tuner decided to decided to take a more subtle approach to customization with its new Mercedes-Benz E-Class based, E50 CLR sports package. Surprisingly, Lumma's bodykit looks like it could have come straight out from Merc's factory.
Forget about huge fender flares and awkward looking spoilers. The -dare we say it- classy bodykit includes a new front apron with integrated daytime running lights (LEDs optional), unobtrusive side skirts, a roof spoiler attached on the rear windshield, a new rear bumper that houses the diffuser and a new Carbon/Kevlar trunk lid with an integrated lip spoiler.
Inside, the package includes sport pedals made of milled aluminum, new graphics for the speedometer and unique floor and trunk mats.
A sport suspension module lowers the E50 CLR 25mm over 20-inch alloy wheels (available in different designs) that are shod in 245/30 R20 Michelin tyres up front and 285/25 R20 at the back.
Finally Lumma offers several engine upgrades, the most powerful being for the E500 which gets a 62 horsepower and 20Nm bump for an overall output of 450HP and 550Nm of torque, while there's also a new sport exhaust system with 4x90 mm tail pipes.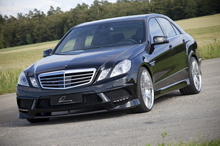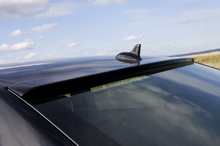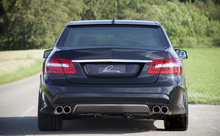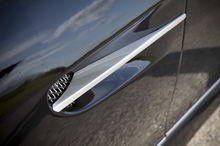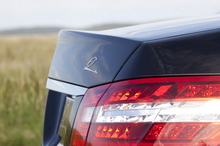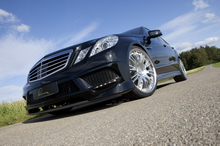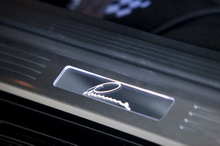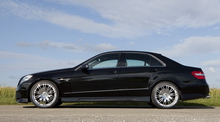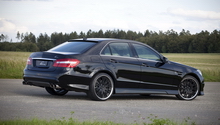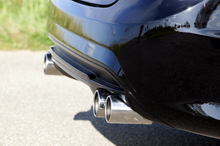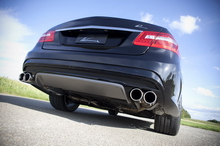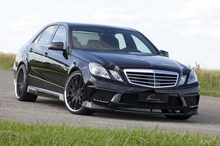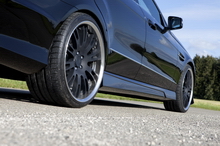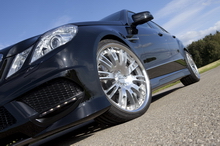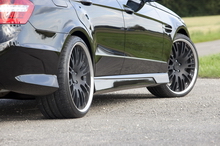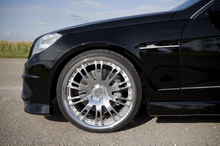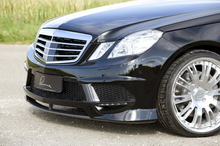 Source: carscoop.blogspot.com