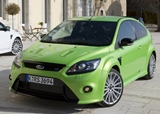 With the arrival of the new Ford Focus RS Mk2 tuners across Europe are readying various improvements for the hot hatch that leaves the factory with a 300 HP 2.5-liter turbocharged inline-five linked to a six-speed manual gearbox that transfers power to the front-wheels. One of the first upgrades to hit the market comes from Ford specialist Graham Goode Racing (GGR).
The 'RS340' engine tuning package for the Mk2 Focus RS consists only of an ECU upgrade with firmware modifications and software reprogramming.
According to GGR, the kit adds an extra 40-horsepower and 73 lb-ft boosting total output to 340-horsepower at 5,600 rpm and 397 lb-ft or 538Nm of maximum torque at 3,100 rpm. GGR did not release any acceleration figures for the tuned Focus RS.
The ECU upgrade is priced at £435.00 including VAT and is covered by a 12 month / 30,000 mile breakdown warranty.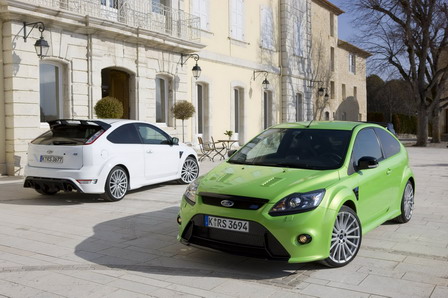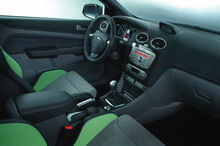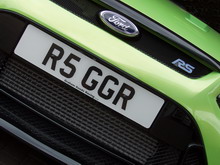 Source: carscoop.blogspot.com