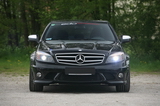 German firm Edo Competition has taken the Mercedes-Benz C63 AMG and given it even more power in addition to some other minor updates. The tuner started by modifying the 6.3-liter naturally-aspirated V8 engine that makes 457 horsepower and 600Nm (442 lb-ft) in standard form. A recalibrated ECU, a new high-performance exhaust system, exhaust headers, high-flow catalytic converters and new air filters help boost these numbers to 555-horsepower and 680 Nm (501 lb-ft) of torque.
The tweakage cuts the C63 AMG's zero-to-100 km/h (62 mph) sprint time to 4.3 seconds while the removal of the top speed governor helps the sport-sedan achieve a maximum speed of 320 km/h or 199 mph.
Edo Competition didn't mess with the car's appearance but it did add a new set of 19-inch lightweight alloy wheels finished in black and shod in Michelin Pilot Sport Cup high-performance tires (front: 235/35 19, rear: 265/30 19).
The German tuner also offers several upgrades for the C63 AMG's interior including special leather upholstery and unique trims.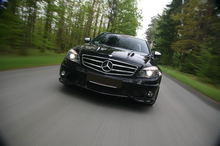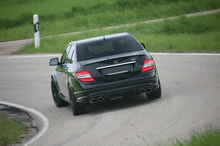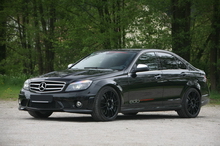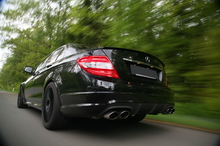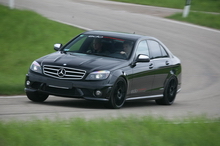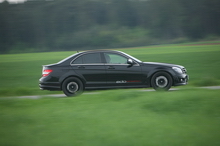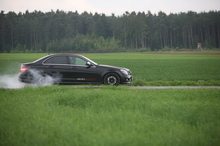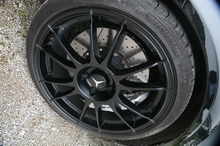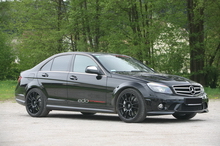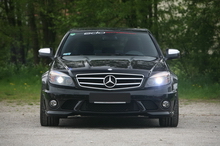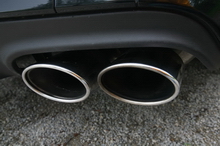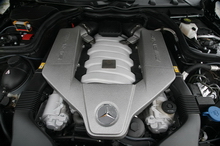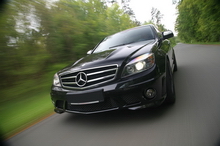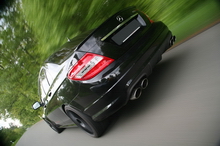 Source: carscoop.blogspot.com