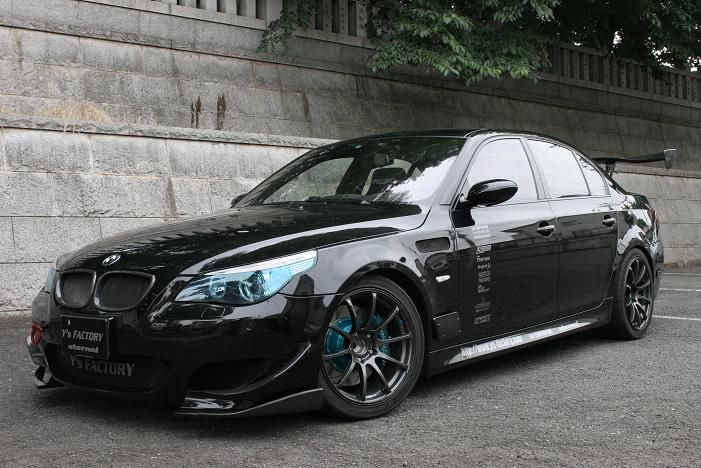 Japanese tuners can be quite eccentric as far as body kit goes. This BMW M5-based sedan is an example of such eccentricity from Y's Factory. The front end features a revised bumper with tinted blue headlamp lenses. The low-profile tyres look at least 20-inch in diameter and are wrapped around 10-spoke black rims which feature what appears to be larger blue 6 piston calipers with matching hardware.
But the most visible signs of excess are at the rear where the car cannot be mistaken as it passes by. That is because of the two massive mufflers flanking an air diffuser. The wing on the boot rises up to about three thirds of the rear window and is wider than the body of the car itself.
Inside all that can be seen from the pictures are blue Recaro seats, standard M5 detailing and a floor that looks stripped out and bare. Details pertaining to the car's performance abilities can be seen on the tuner's website but unfortunately for us it's all in Japanese.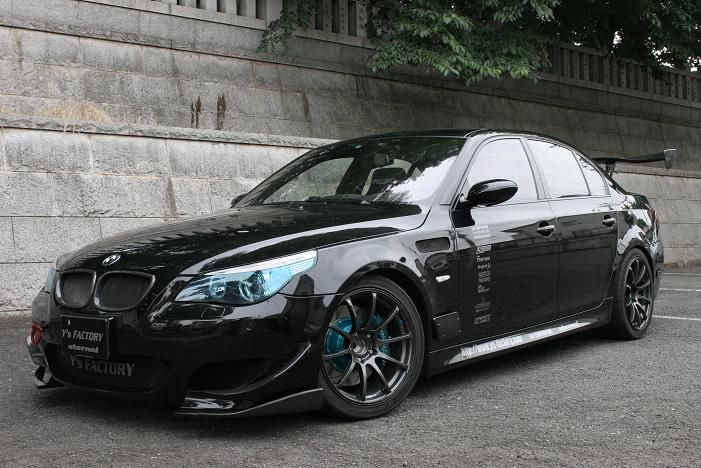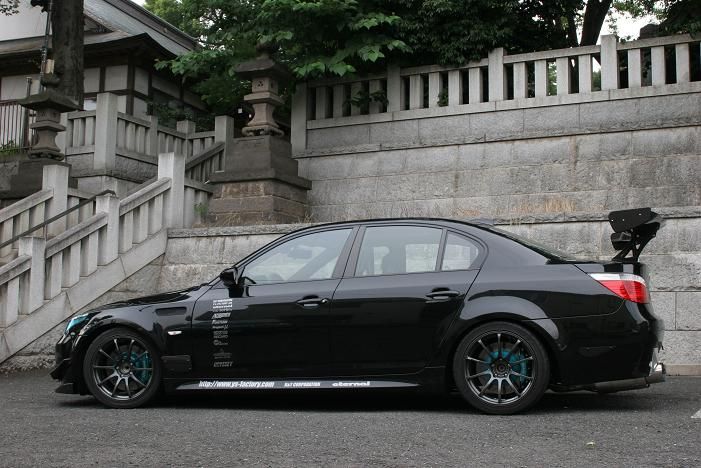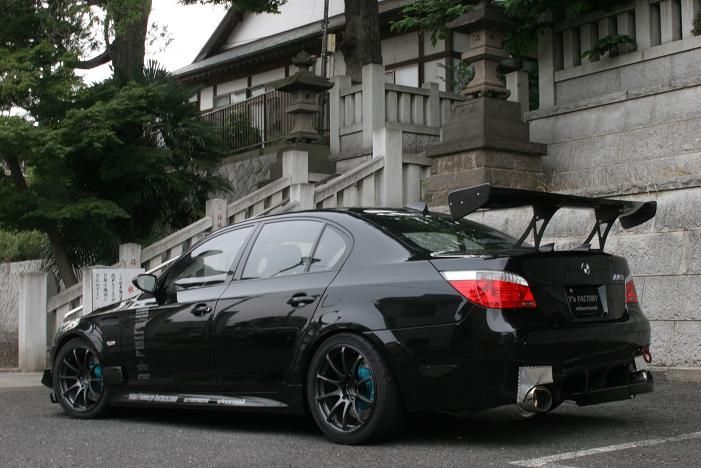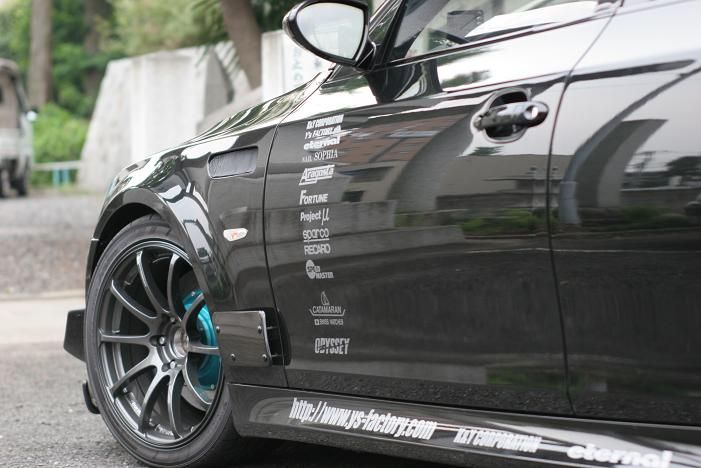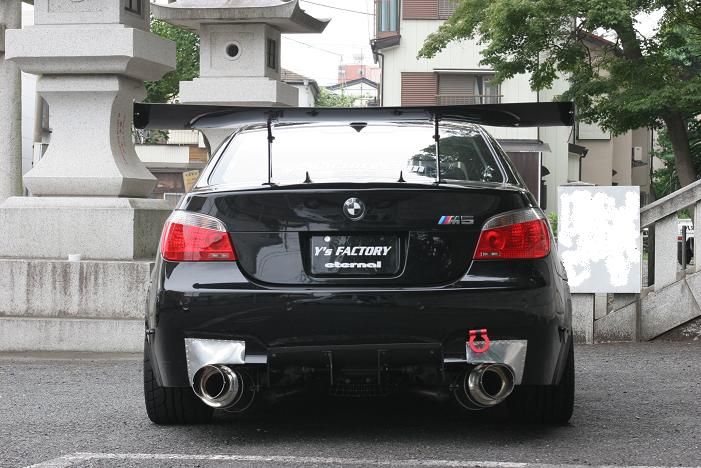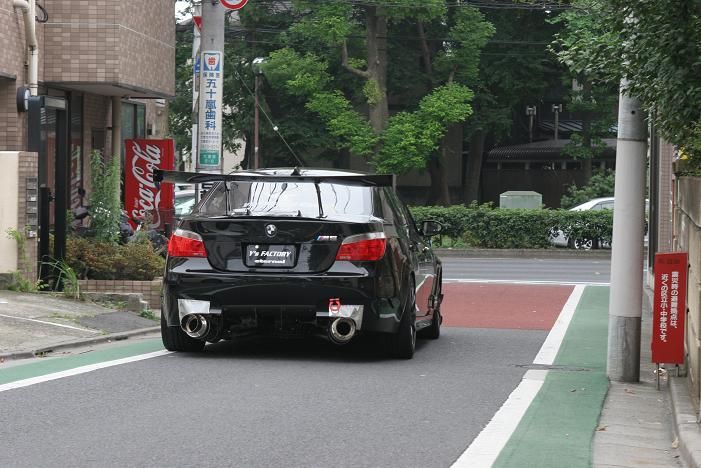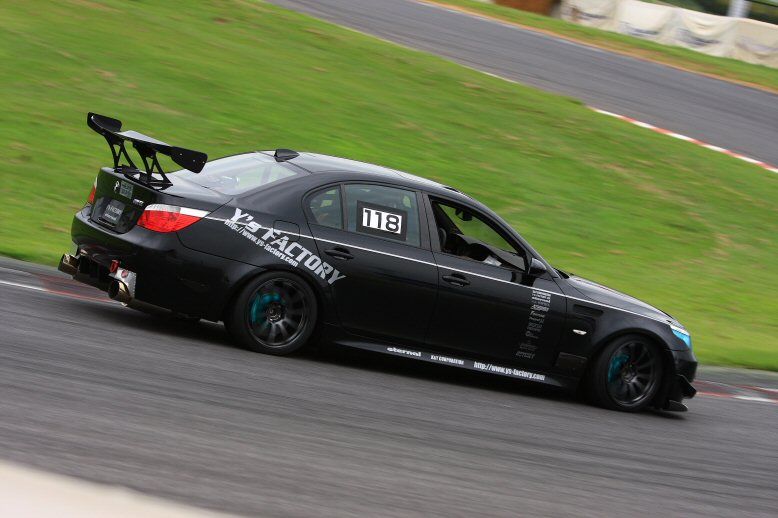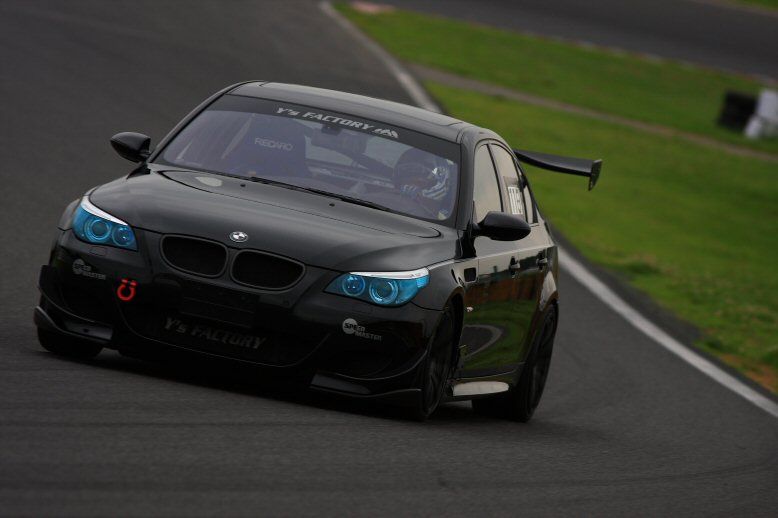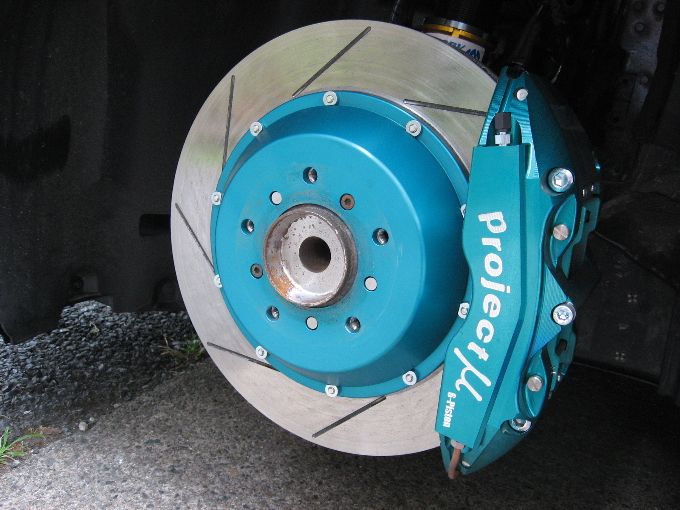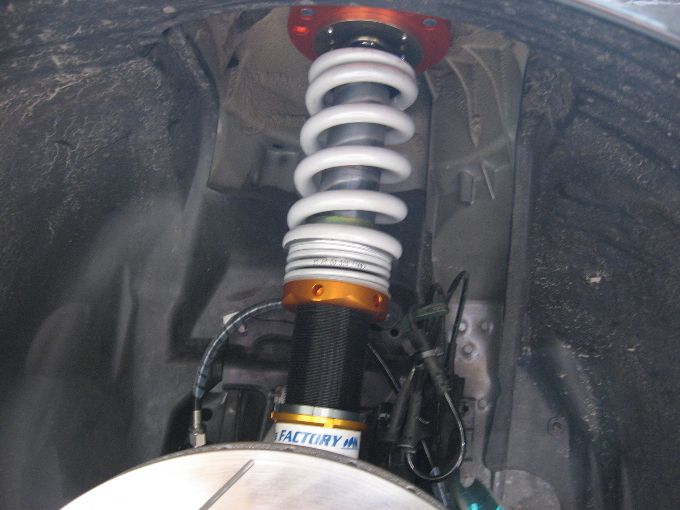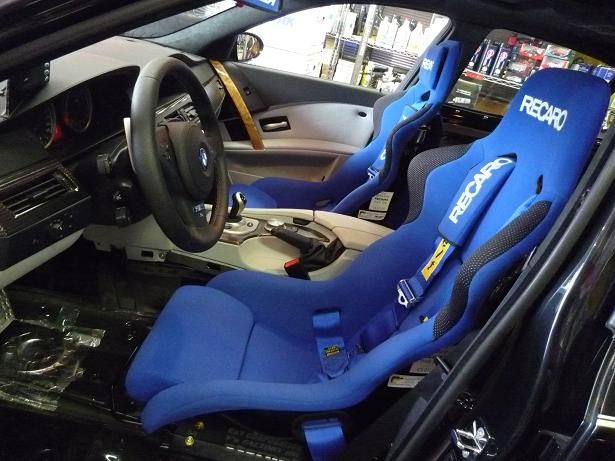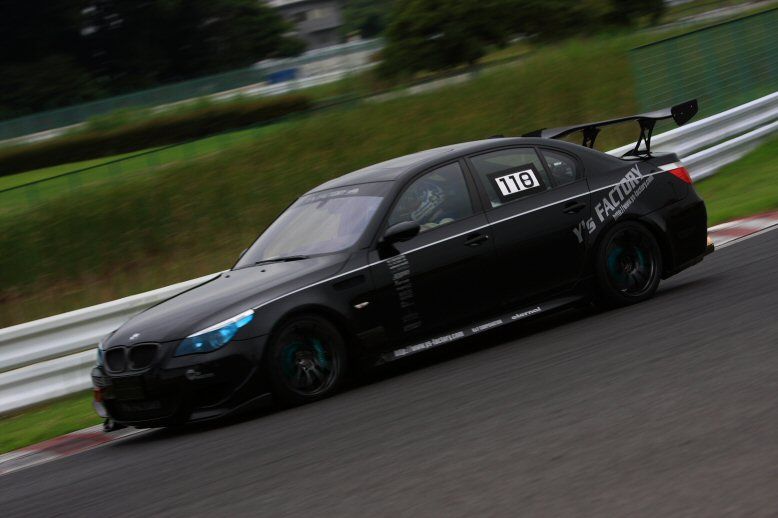 Source: worldcarfans.com